Take a look at these 15 washi tape party crafts to get started creating an amazing party with one of the most economical and versatile supplies available.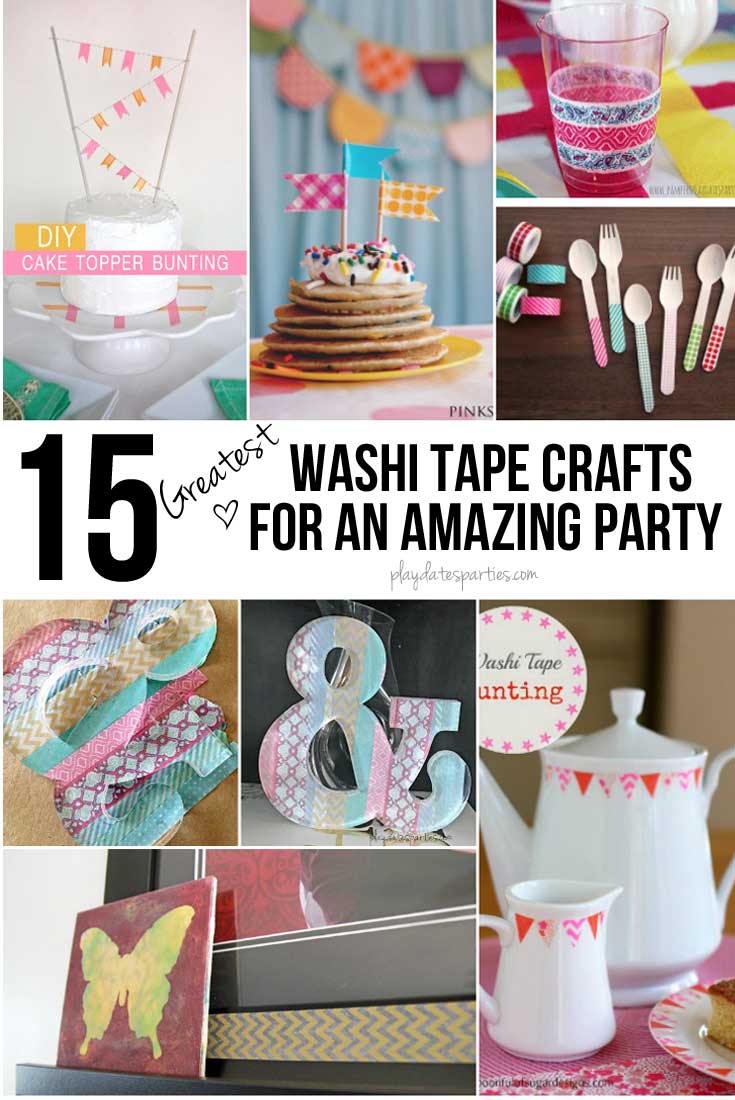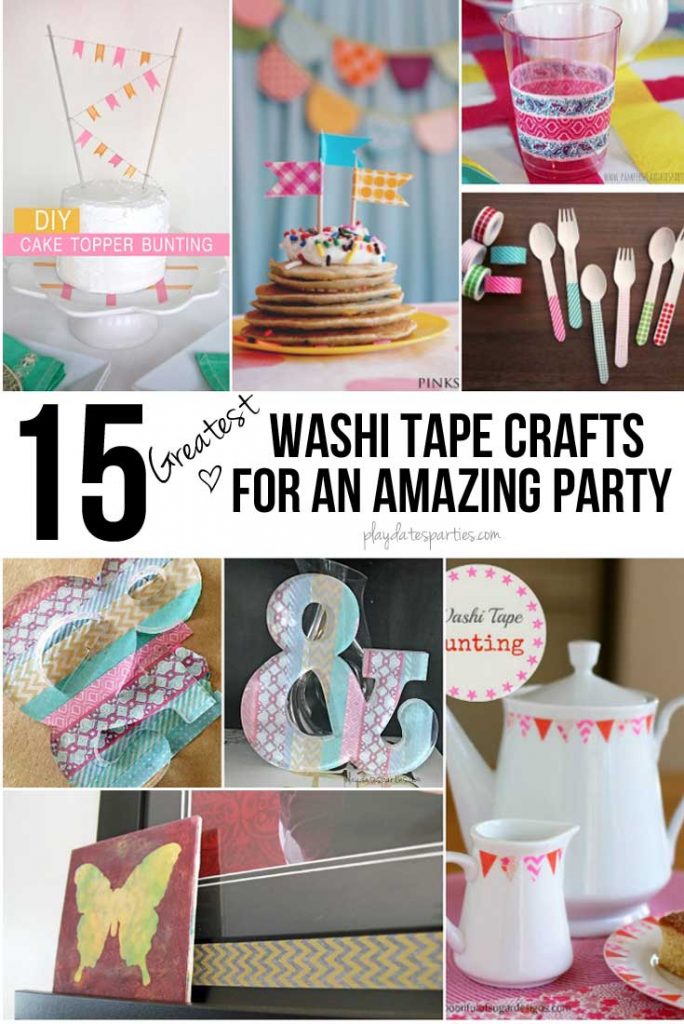 It all started in 2006, when a few artists approached Japanese company Kamoi Kakoshi and ended up developing a colorful and ultra-versatile masking tape. Not long after, Japanese masking tape hit the US market and has taken over craft rooms everywhere.
You might know it as washi tape.
Like white plates, washi tape has become a staple in my stash of party supplies. The patterns are usually bright and colorful, it tears off the roll easily, you can write on it, and if you mess up your first attempt, it peels off easily. What's not to like?
As much as I love printables for their consistent design aesthetic and ease of use for party decorations, washi tape is a great alternative that adds a sweet personal flair to your party when you use it.
Just going through this list I can't wait to go get more washi tape to add to my ever-expanding collection. Then I might even find more ways to use washi tape in party crafts. Or other craft projects, too. Thank goodness Kamoi Kakoshi took a chance on washi tape so many years ago. We'd be missing out on a whole world of paper crafts!
Where do you like to buy your washi tape?
Do you have any favorite washi tape party crafts?
[bctt tweet="#DIY #parties are so much cuter and easier to make with these washi tape #crafts" username="PlayDatesParty"]
15 Awesome Washi Tape Party Crafts
1. Add style and coordinated colors to your household frames with a strip or two of washi tape.
2. Layer stripes of washi tape along the back of an acrylic monogram for a softer take on washi's bright colors.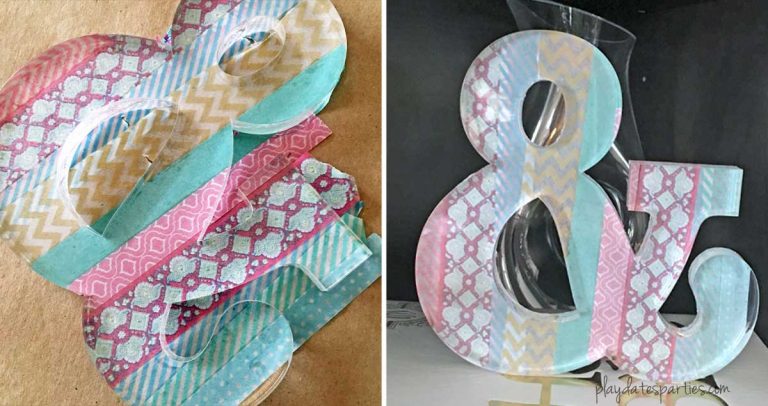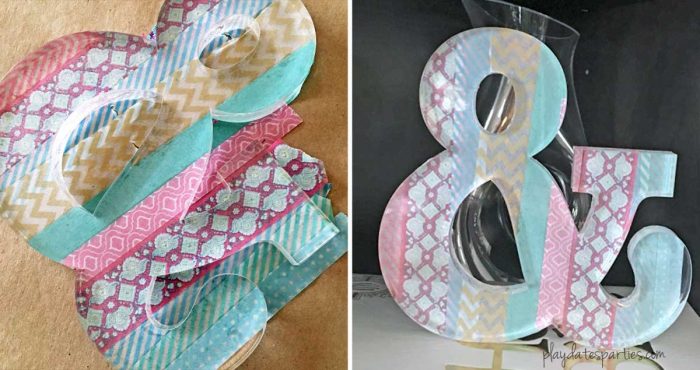 I let my oldest (then 6-years-old) put the washi tape on this ampersand last Easter and then removed the excess with an x-acto knife. She got to proudly display her artwork for the party, and I loved the eclectic pattern that it
3. Make a cute miniature cake bunting (via Sugar and Cloth)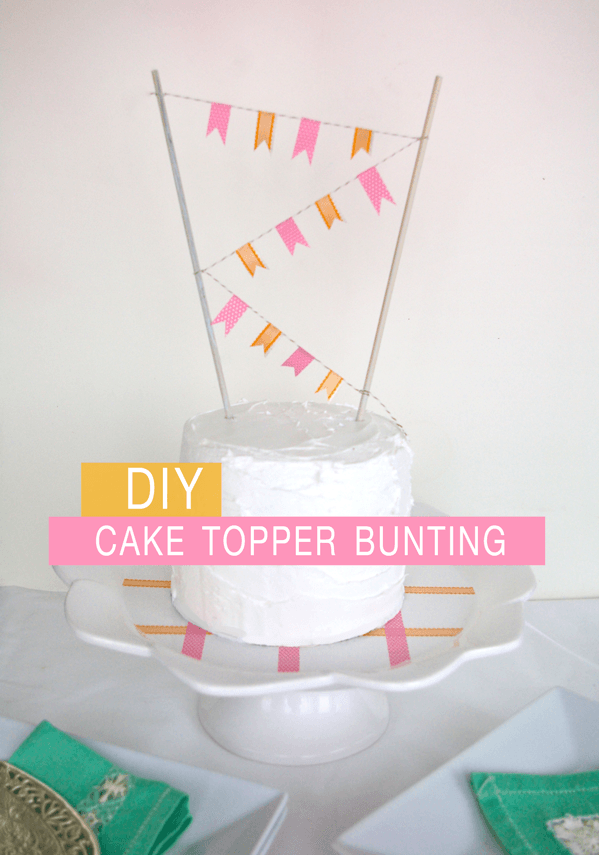 4. Paper straws take fun to a whole new level when covered with washi tape the way Lebenslustiger did.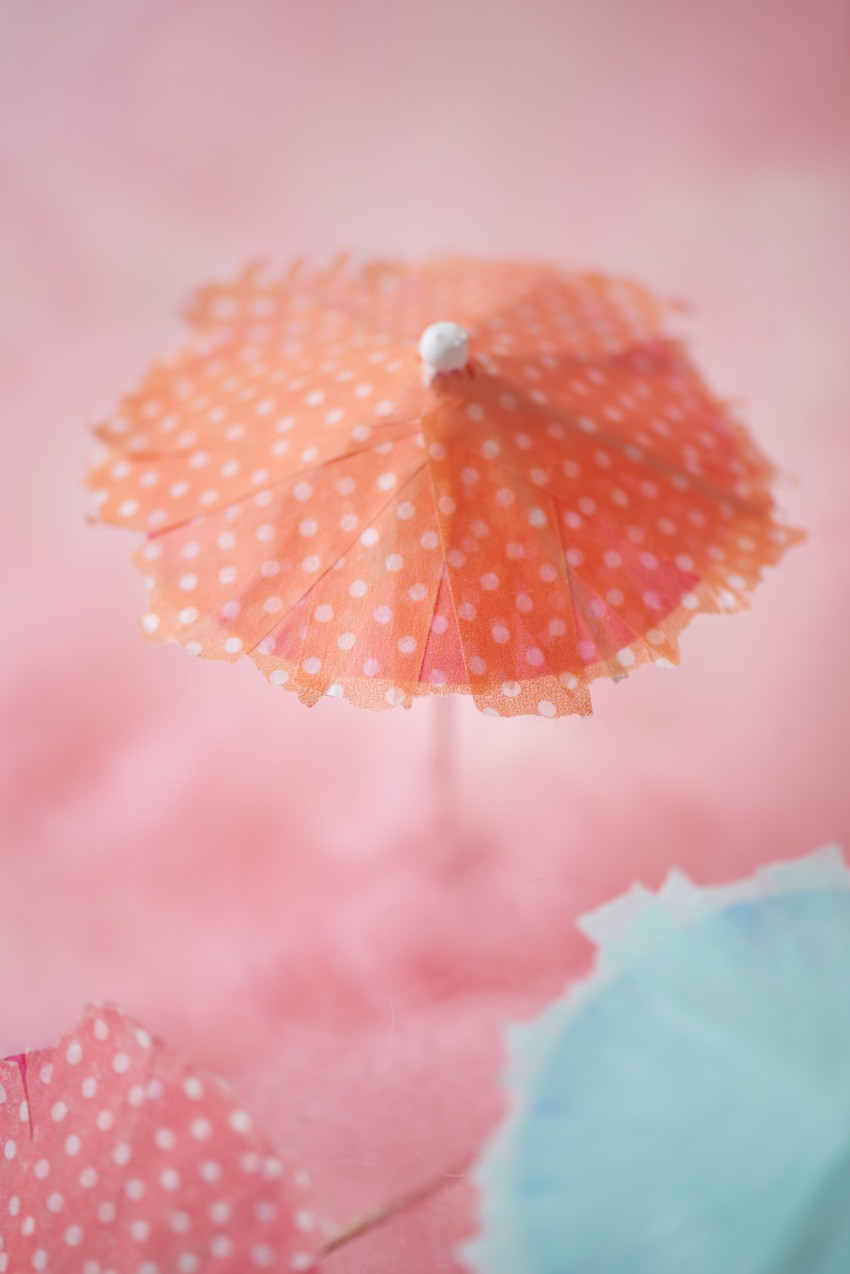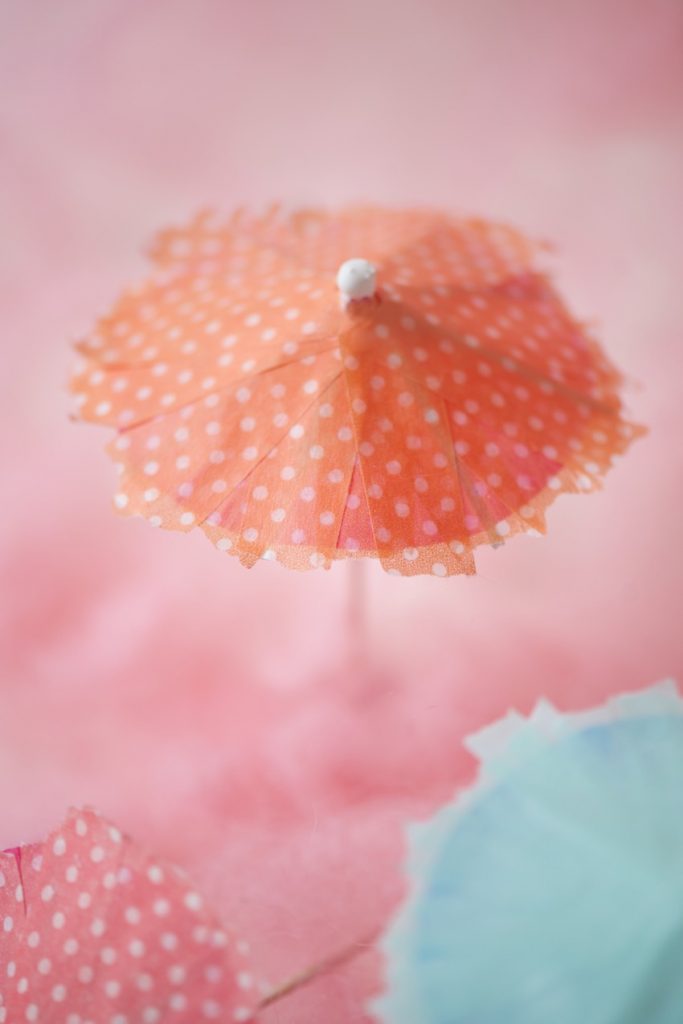 5. All Sorts of Pretty shows how to turn an unfinished tray into a party tray that pops.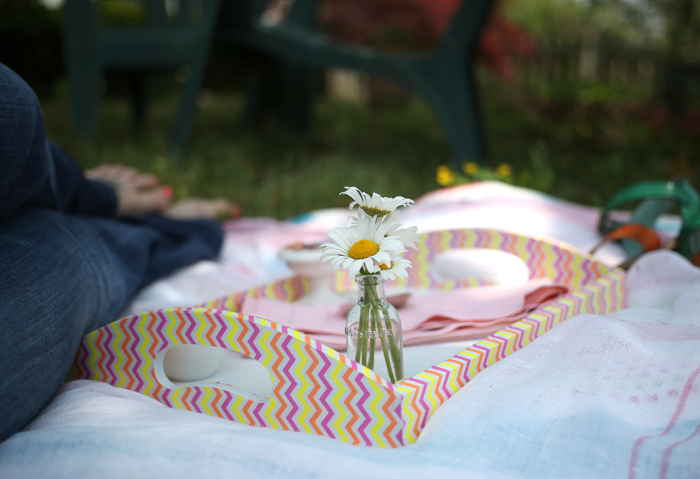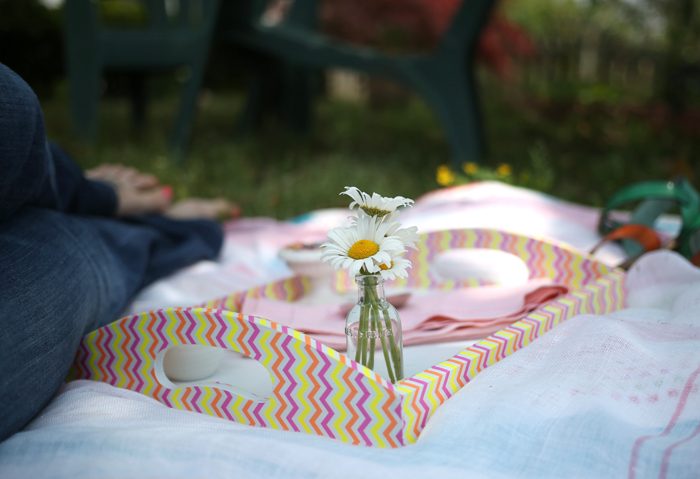 6. Poppytalk made the most adorable homemade washi tape wrapping paper.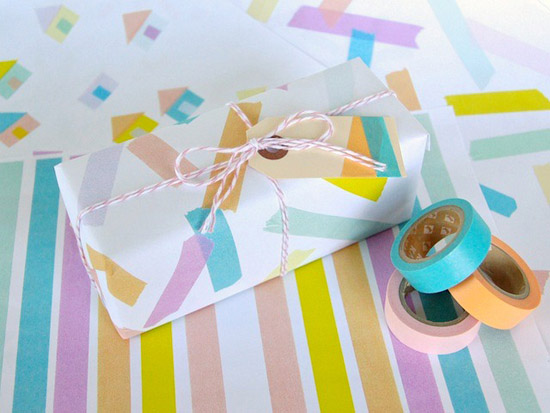 7. Add wee little bunting flags to whiteware to make it match your party's theme colors, just like A Spoonful of Sugar Designs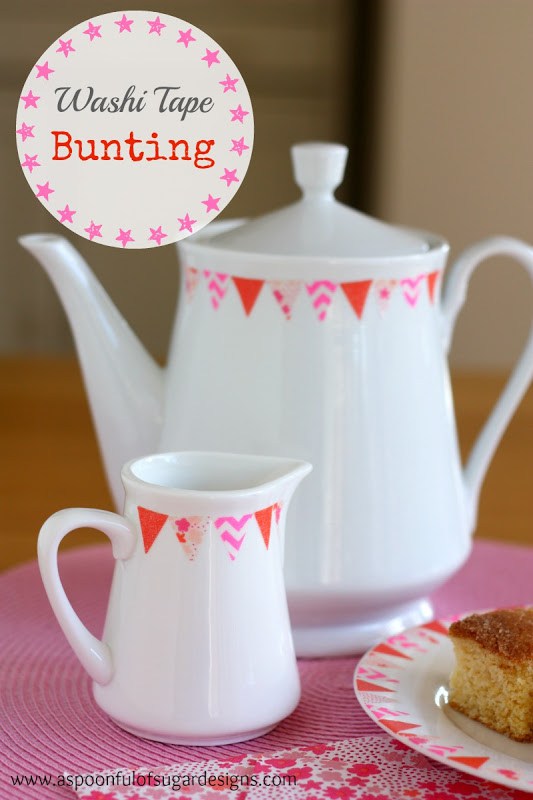 8. Give mason jar favors a little pizzazz with washi tape on the lids as shown at Modern Pilgrim.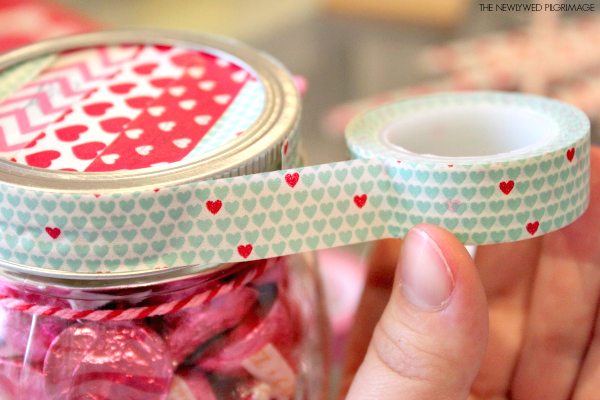 9. Make wooden flatware more festive by adding a little washi tape on the handles (via The Merrythought)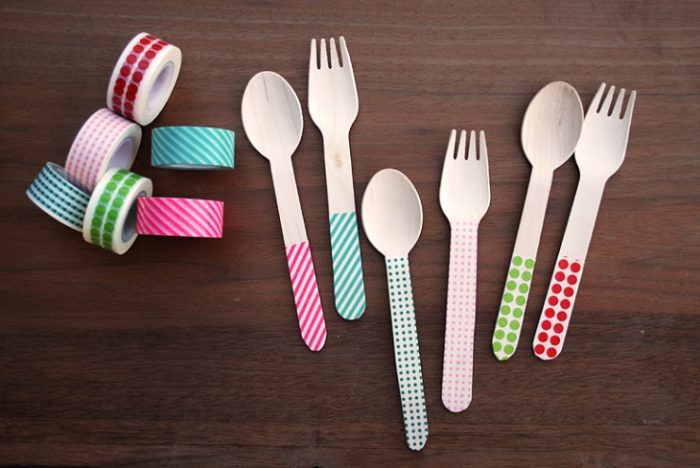 10. Better yet, keep all your utensils together in Making Home Base's cute paper bag and washi tape utensil holder.
11. Toothpick washi tape flags (from Pink Suede Shoe) are perfect as cupcake (or pancake) toppers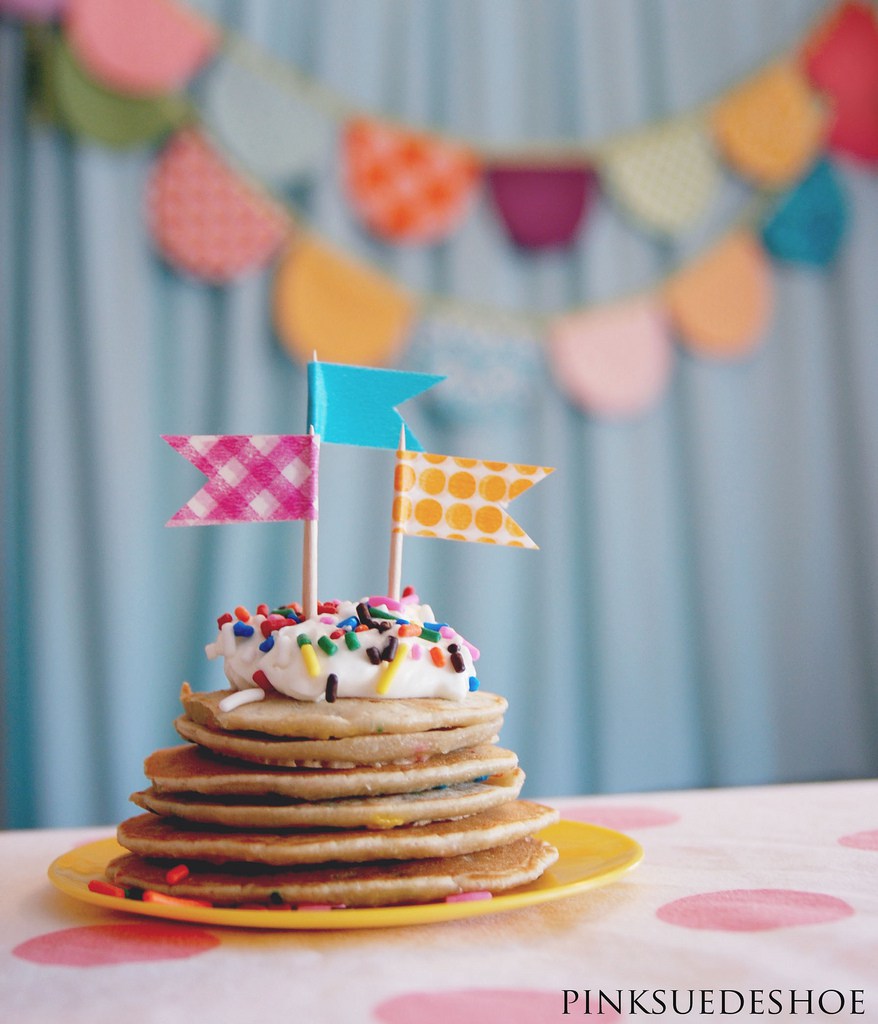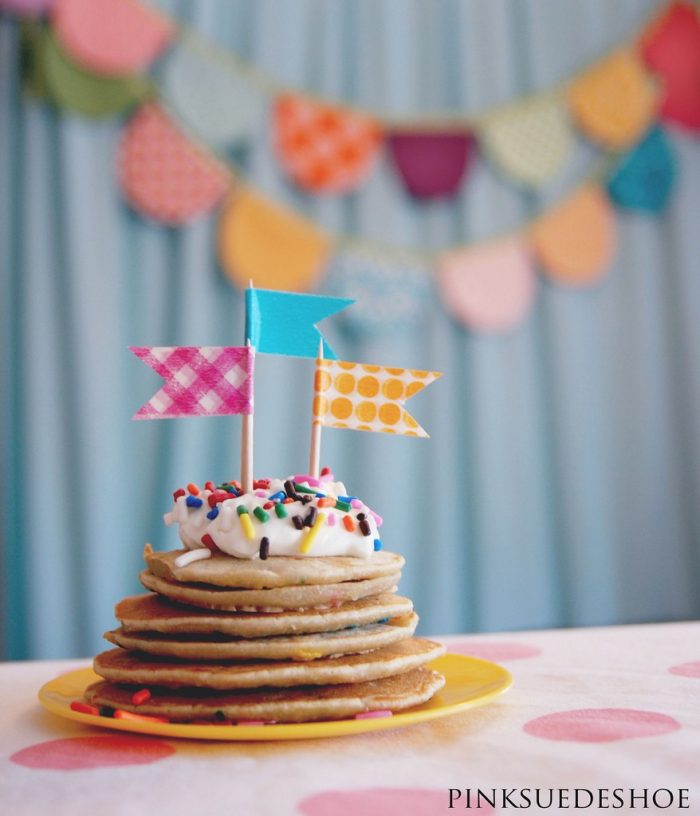 12. Flax and Twine had the genius idea to keep straws attached to cups using washi tape.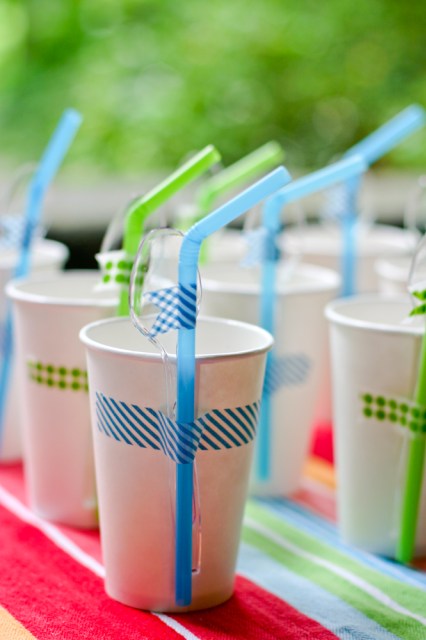 13. Use washi tape to add color to disposable plastic cups (Bonus: Since you can write on it, use the tape to help keep track of which cup belongs to each guest.
14. Bombshell Bling made a flower bunting for a family cork board , but it would be equally adorable as a party decoration.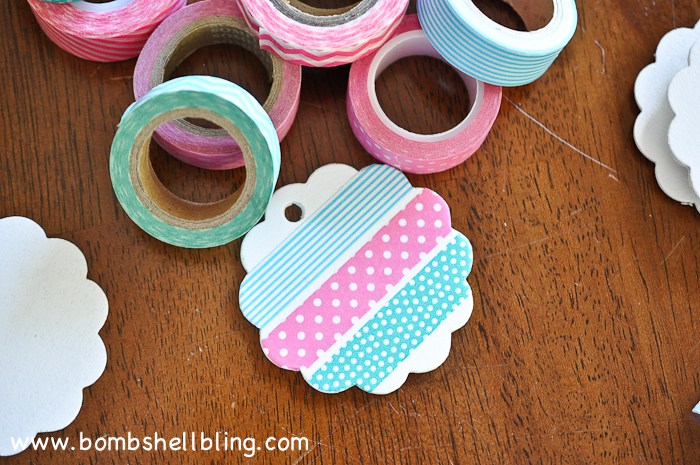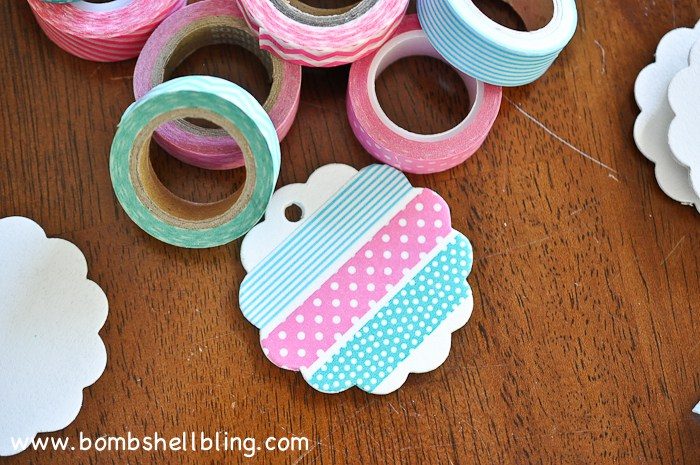 15. Like to use candles when decorating for a party. What Happened Next shared an adorable way to cover the outside of tea lights with washi tape.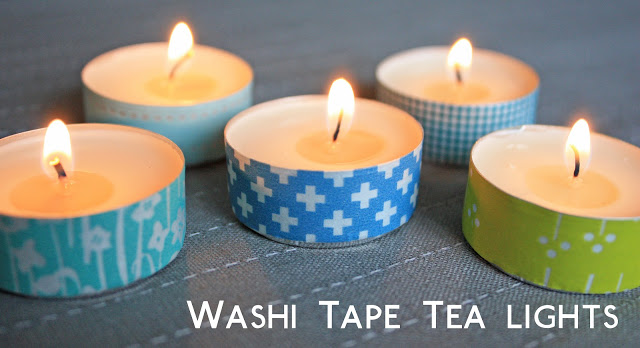 Subscribe via
Bloglovin, Facebook, and Twitter
to get more updates!