Happy Christmas Eve Eve everyone!  Are you ready for the big day yet?  We're pretty well set here – even if it meant we were up until 2am wrapping gifts the other night.
Speaking of Christmas gifts, I was really excited this year, when Joi over at RX Fitness Lady decided to host a Holly Bloggy Gift Exchange.  I could rewrite the whole process for you, but as always Joi was gracious enough to prepare this little infographic:


I was excited to learn that I was paired up to send a gift to Michell of Prowess and Pearls (head over to her site to find out what I sent), and would be receiving some love from Brittnei from Homemaking with Style.  I highly encourage you to check out both of these women's blogs.
Well, last week I was excited to find a box on our front step that I knew wasn't from one of my own purchases.  After double checking that my husband hadn't ordered it, I opened up the box and was interested to find this book inside: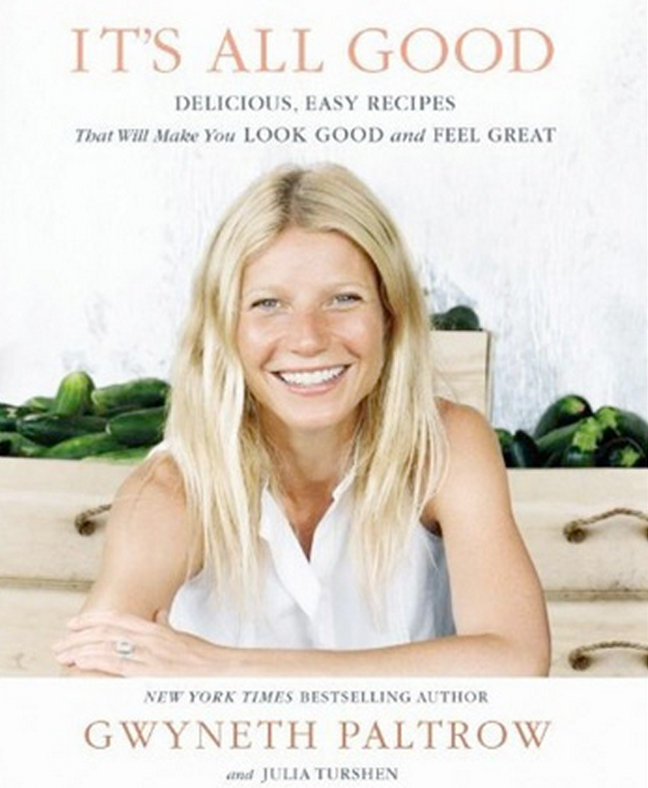 Available on
Amazon
(not an affiliate link)
Now, I know a lot of people have strong feelings about Gwyneth Paltrow putting out this cookbook.  But I've been trying very hard this last year- with a little bit of success-to learn how to live healthy lifestyle.  So I'm open to nearly all suggestions.  First off, I want to say that the pictures in this book are gorgeous.  Having made and photographed a lot of recipes for this blog, I can really appreciate a beautifully styled photo shoot, their photographer really got it right for this one.
After just a cursory glance through the book, I had already picked out several recipes I wanted to try.  I knew immediately that the first recipe I would try would be the Sweet Potato Muffins.  Thankfully T is a great eater and loves vegetables, but L seems to have some aversion to anything resembling plant life.  I've already been trying out a variety of vegetable muffin recipes; so this seemed like a natural start.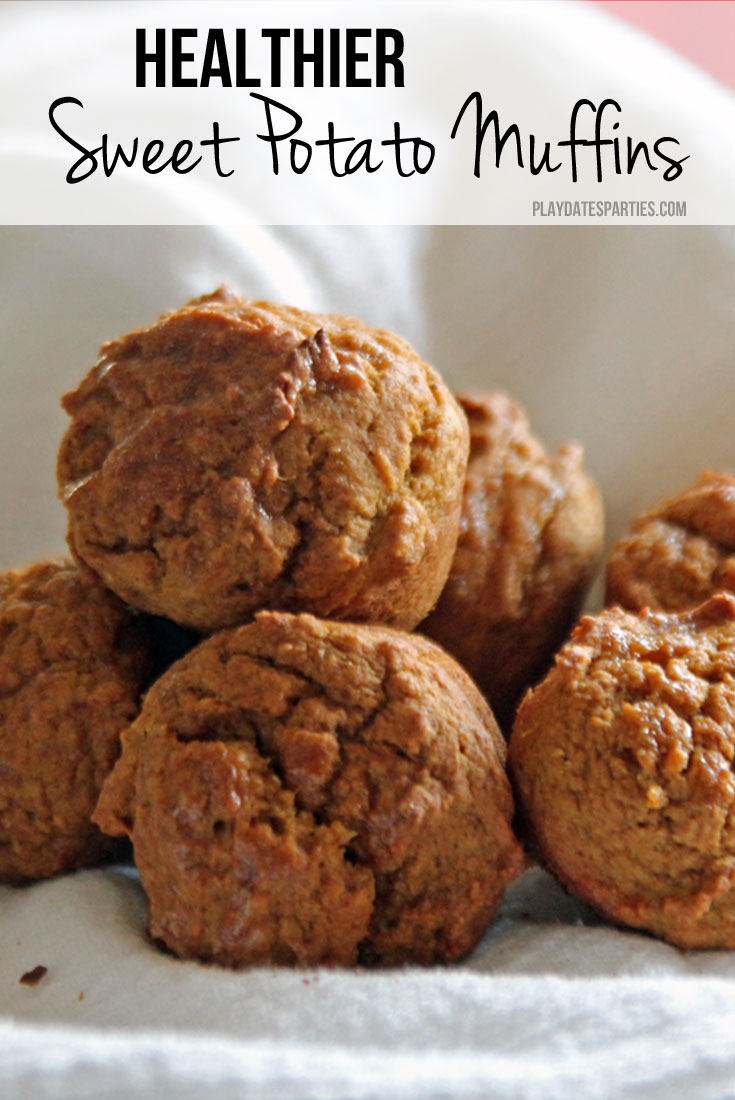 I'm not one to go out and buy a bunch of expensive (and sometimes hard to find) ingredients just to try something new; and no one in our family has celiac disease so I went ahead and used our favorite whole wheat flour instead of gluten-free flour.  I also found out while baking that we were nearly (and now are) out of extra virgin olive oil, so I ended up making a bit of a variation on the original recipe.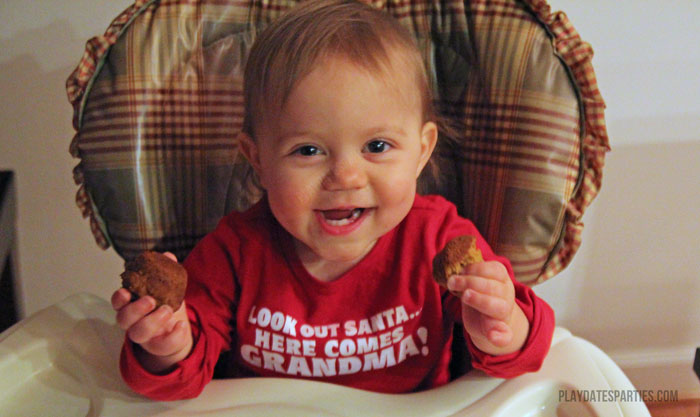 But I can say with confidence that these muffins were a complete hit; as evidenced by the baby's huge grin while double fisting these goodies.  So to sum up, I've got a healthy snack, and a happy baby.  This recipe is clearly a winner.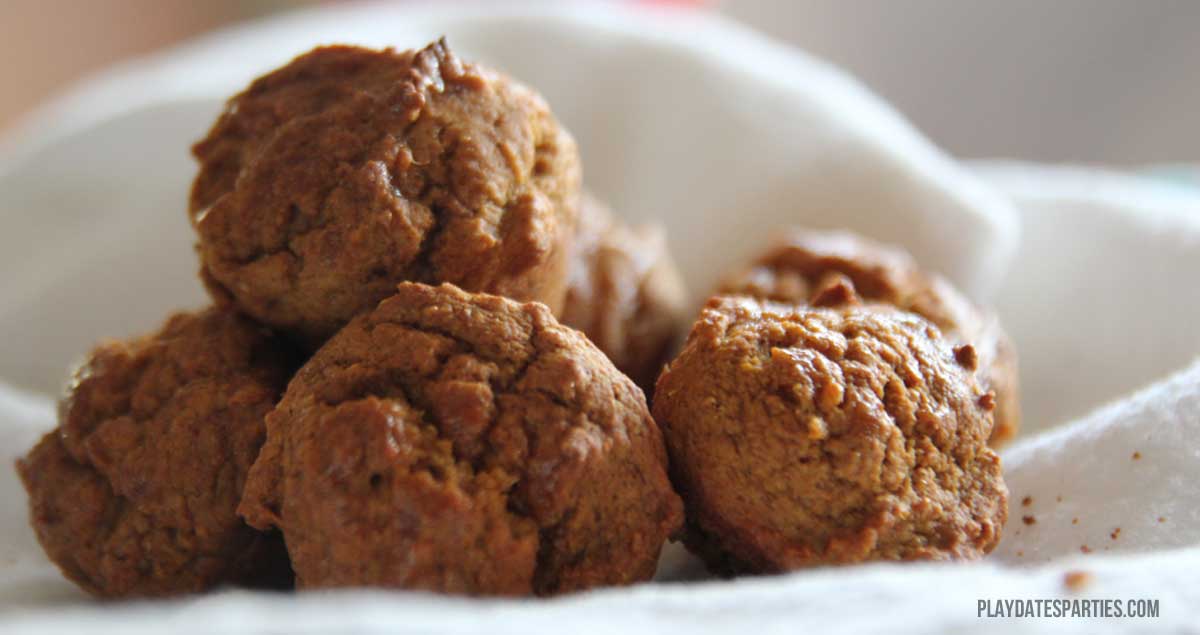 Sweet Potato Muffins
Ingredients
1 large sweet potato
1/4 cup extra virgin olive oil
3/4 cup unsweetened vanilla flavored almond milk
3/4 cup good-quality maple syrup
2 Tbsp applesauce
2 cups King Arthur Whole Wheat White Flour
2 teaspoons baking powder
2 teaspoons baking soda
1 1/2 tablespoons Chinese five-spice powder
1/2 teaspoon finely grated sea salt
Directions:
Preheat the oven to 400F. Prick the sweet potato a few times with a paring knife or fork. Bake until soft (when a paring knife can cut through with zero resistance), about 1 hour. Set the sweet potato aside until its completely cool.
Peel the sweet potato, discard the skin and mash the flesh in a mixing bowl with a fork. Whisk the olive oil, almond milk, maple syrup, and applesauce into the sweet potato. In a separate bowl, whisk together the flour, baking powder, baking soda, five-spice powder and salt. Fold the dry ingredients into the wet ingredients.
Grease or line your choice of muffin tin and fill each cup about 3/4 full.
For mini muffins, bake at 400 degrees F for about 12-13 minutes.  For full size muffins, bake at 400 degrees F for 18 – 20 minutes, or until a toothpick comes out clean, brushing the tops with extra maple syrup during the last 5 minutes of baking. Let the muffins cool before serving, and then stuff your face!
Subscribe via
Bloglovin, Facebook, and Twitter
to get more updates!