The holidays are officially here.  Sometimes it seems like most of the bloggers out there have already moved on to Christmas posts, but I'm still stuck here in the Fall, scrambling to get ready for Thanksgiving.
Even my office has already had its annual Thanksgiving party (yes, we do both Thanksgiving and Christmas).  And when I found out that I would be in charge of the butter and rolls this year, I was super excited.  Because, I mean…butter…obviously.
Butter.  It's so bad for you, but so tasty.  And no substitute can ever properly take it's place.  But if you know me, you know I can't just leave well enough alone with plain old rolls and butter.  I had to make it better!  This is when it's so fantastic to have your own herb garden at hand. We actually have a giant sage bush that was just asking to get used this year.  And so it did.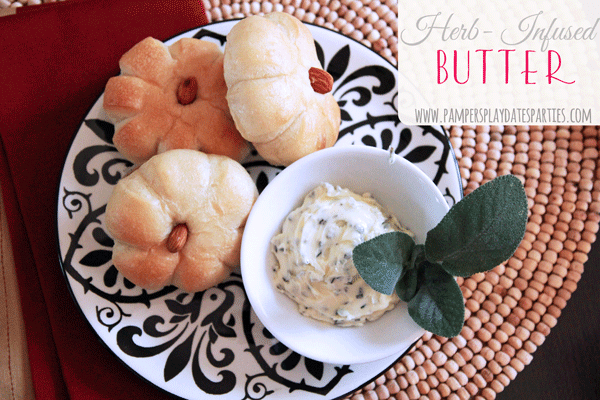 Mmmm…this sage infused butter was a big hit at the office.
The best part is that the uses are nearly endless!  Spread it on a whole chicken with a lemon in the cavity and you can't lose.  Add a dollop to finish off a soup or right as your finishing a steak; and your meal is taken to a completely different level.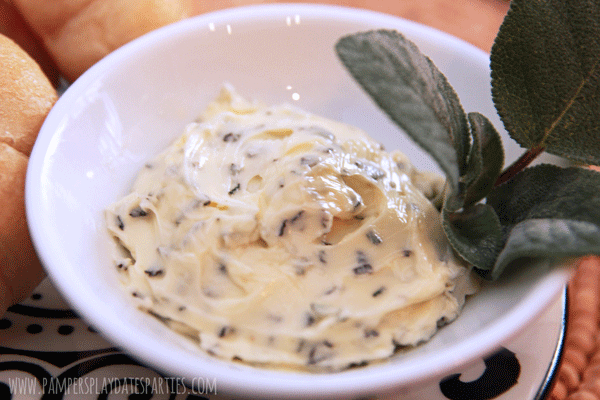 This is just one of those oh-so-simple, but oh-so-flavorful things that is great to
You can use nearly any soft herb in your butter, too.  Basil is a great summer choice, while thyme and sage work well for fall dishes.  Cooking seafood?  Make a dill-infused butter to top off some salmon.  Don't feel like cooking for dinner?  Add some herb-butter to noodles with leftover vegetables and you've got some delicious comfort food in just minutes.  The possibilities are truly endless.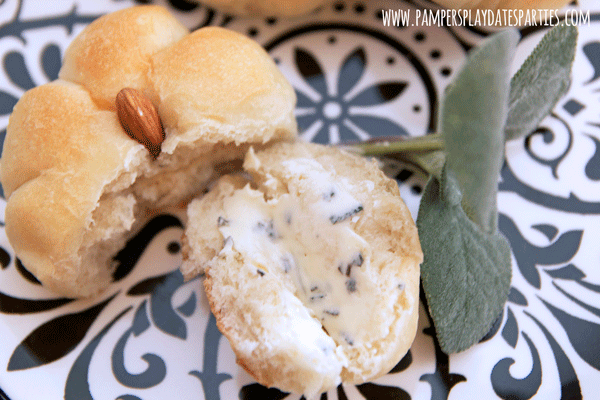 Herb Infused Butter
Ingredients:
1 stick salted butter, softened
1.5 – 2 T finely chopped herbs of your choice
lemon juice
Using a fork or a whisk, combine butter and herbs.  Add a couple of squeezes of lemon juice.  Let sit for at least 2 hours.  Refrigerate up to 3 days or freeze.

Like what you see?  Don't forget to subscribe via Bloglovin', Facebook, or Twitter!