Family picnics are always fun. But it's so easy to forget something essential. Find out exactly what you need to plan a picnic with a toddler or any kid.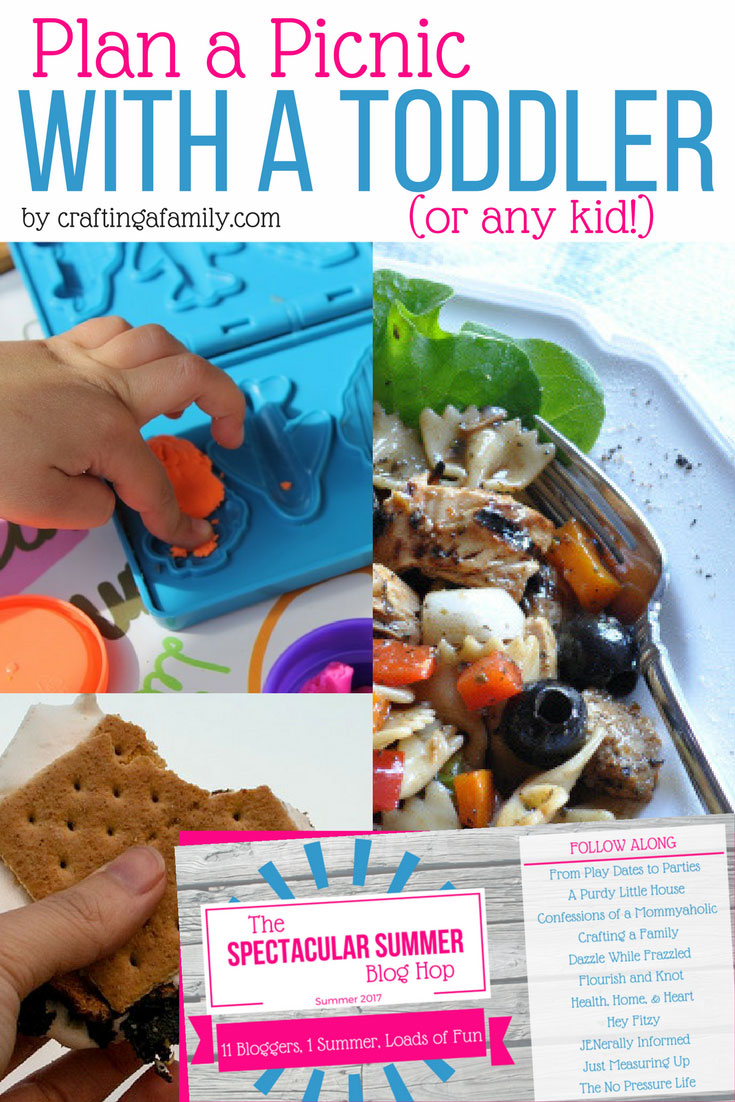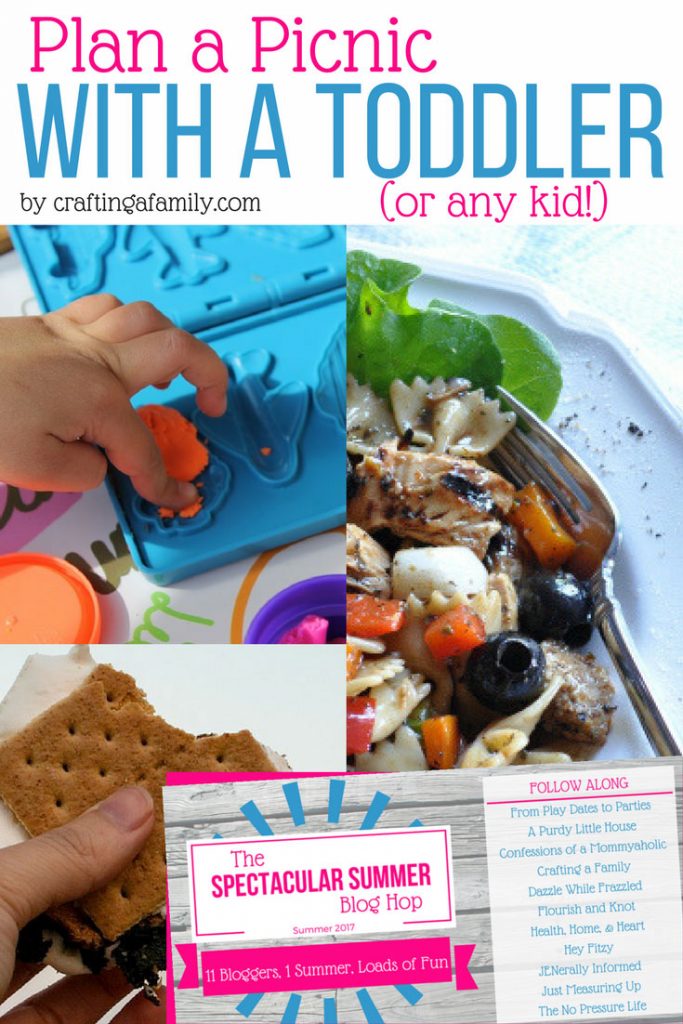 At about 11pm, our then 5-year-old daughter came inside, soaking wet. Her very first camping adventure with her Daddy was a bust, with late-night storms and what turned out to be a leaky tent. Thankfully, she was a trooper, and still looks forward to backyard camping with her father again someday.
As I've mentioned before, I'm not much of a camping person. The idea is romantic enough, but like my oldest found out, the reality is usually pretty different.
Now, picnics…that's a whole different story. I love picnics, and our family takes advantage of summer to picnic often. We picnic in the backyard, at the beach, at the zoo, and even at free summer concerts. Picnics can be as simple or elaborate as you like. Just make sure you have the perfect picnic sandwich, some delicious sides and your favorite people around you.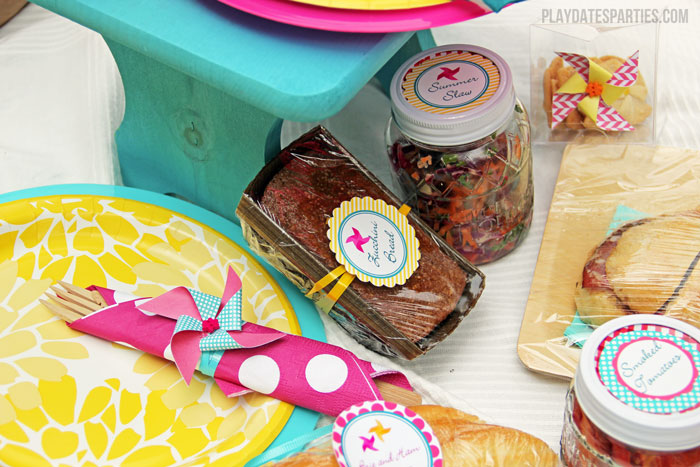 Well, that's true if you don't have toddlers.  We learned long before having baby number three that you actually need to plan a picnic with a toddler. They just need so much more stuff!
Here's a short list of what we brought on a recent picnic with our kids and toddler:
Extra changes of clothes (including shoes)
Extra diapers
Toddler-friendly snack containers
Cups that don't spill
Extra picnic blankets
Sunscreen
Bug spray
Hats (for sun and in case of rain)
Extra wipes
Hand sanitizer
Plenty of napkins, plates and utensils
Two or three favorite toys
Once you start adding activities for older kids and food for adults, it gets downright exhausting!
Which is why I love that Susan from Crafting a Family put together the perfect guide for planning a kid-friendly picnic in your own backyard. She's thought of everything, including the best recipes, picnic decorations, and time-tested ways to keep all the kids entertained for hours.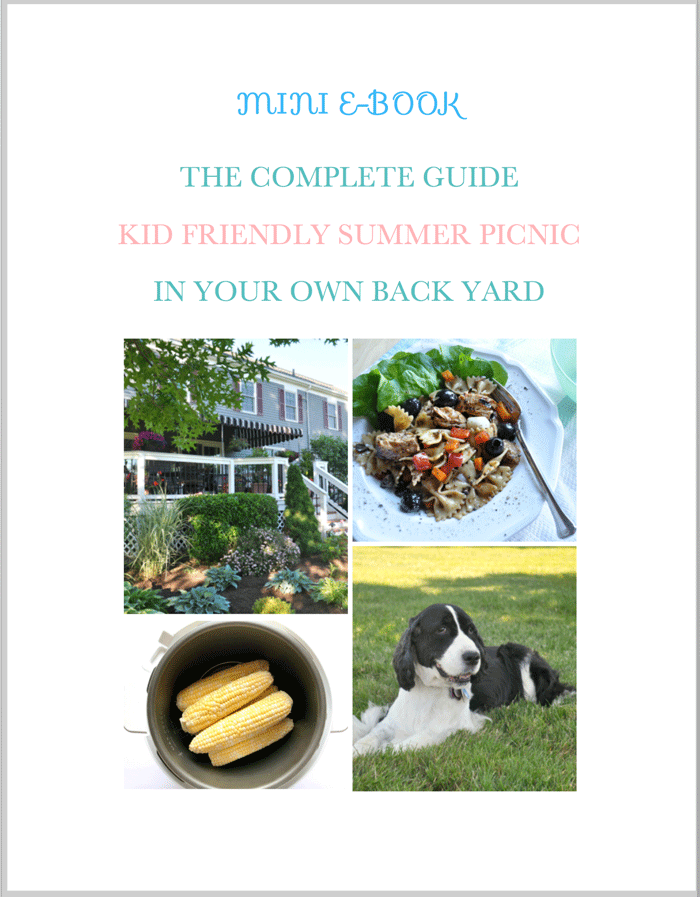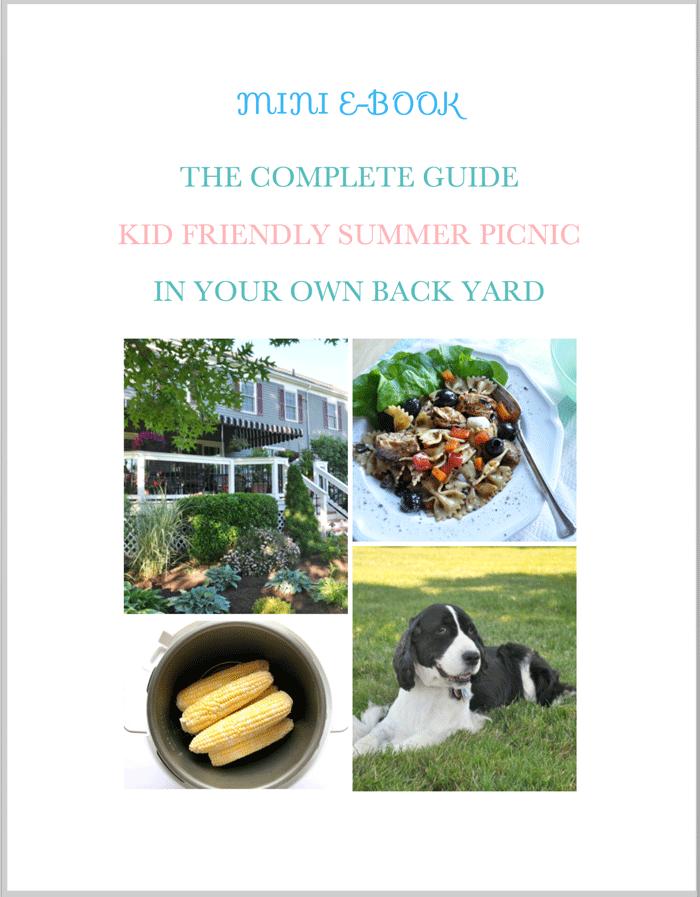 While the guide is aimed primarily at creating a backyard picnic, you can easily adapt it to plan a picnic with a toddler at any location.
Here are a couple fun tidbits about Susan:
If you could throw any kind of party, what would it be like and what would it be for?
I would like to throw a backyard summer picnic for my family and friends, just because it is summer.
What was the last book you read?
The last book I read was "The Motivation Manifesto" by Brendon Burchard
Do you prefer picnics or camping? (or both?)
What is your favorite picnic recipe?
Each of my Spectacular Summer co-hosts is sharing a little bit more about Susan on their blogs, too. So don't forget to hop around and see what else she has to say.
Subscribe via
Bloglovin, Facebook, and Twitter
to get more updates!