Are your craft supplies spilling out everywhere and impossible to search? Find out how to organize a craft corner that keeps everything in its place!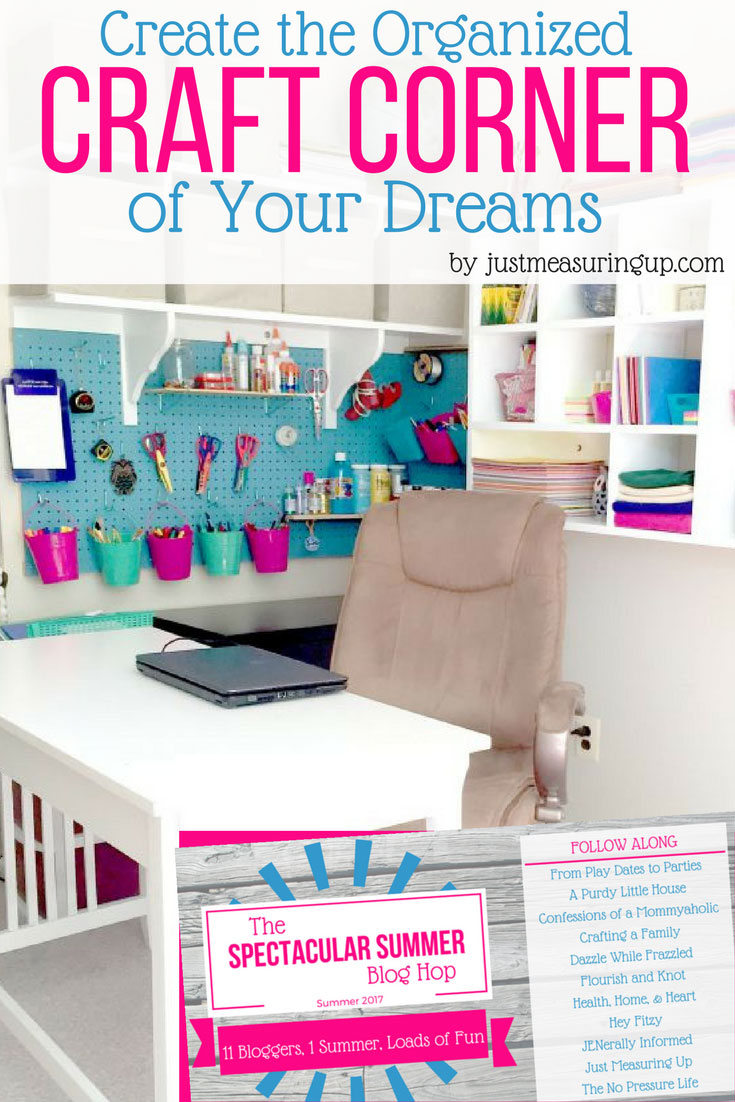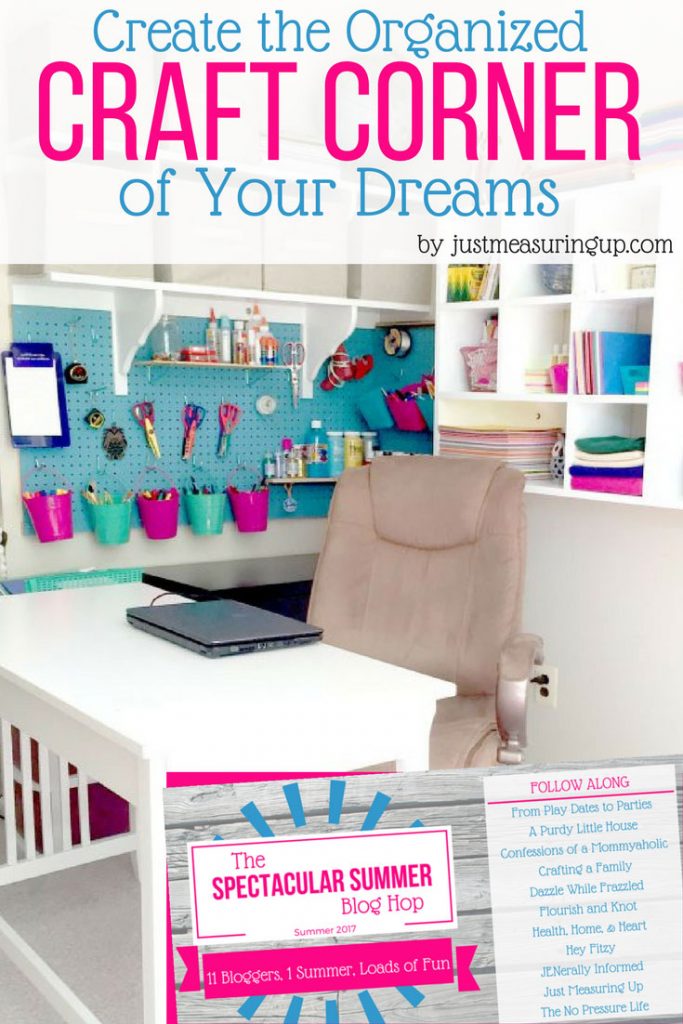 In our storage room, we have two large cabinets, a custom-built storage table, and two large storage bins almost entirely dedicated to storing and organizing craft and party supplies.
You would think that with all that storage space, it must be perfectly organized. Especially since I've dedicated so much effort into getting other areas of our home organized and beautiful.
Um…no. It's a complete and total disaster. That room has been organized and reorganized half a dozen times over the last 6 years.  No matter what I do, it seems that we keep finding more and more stuff to shove in there over top of the craft supplies. It's impossible to figure out how to organize a craft space that way.
But it is on the list of rooms to get renovated (most likely during a One Room Challenge).
Until that time, I'm going to be pinning and taking notes from this gorgeous craft corner that Just Measuring Up is sharing for today's installment of the Spectacular Summer Blog Hop.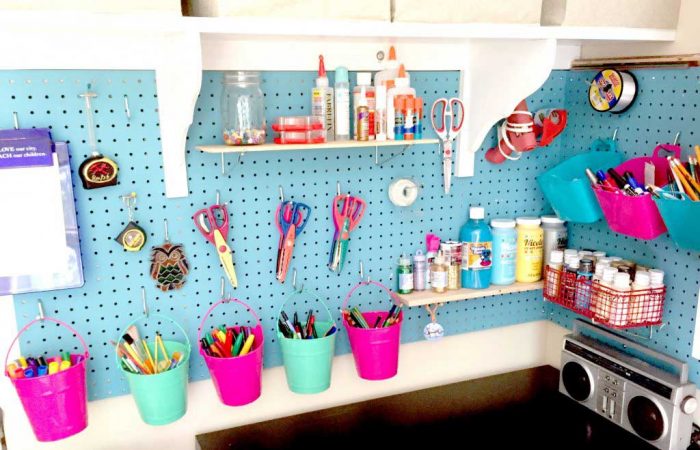 From the bright blue pegboard to the custom built shelving, just everything about this craft corner makes my heart go pitter-patter. Ash and Eileen have thought of all the details on how to organize a craft corner in their house, and it is sheer perfection. But I don't want to spill the beans too early. Just trust me when I say you really need to see it to believe it.
Before you take a look at their awesome transformation, here's a little bit more about the power-tool couple:
Did you love or hate school when you were a kid?
I enjoyed school. I received good grades and was recognized for my hard work, so I didn't mind it. Although, I loved the summertime. I took school very seriously and was always happy for a break.
If you could change any of your physical attributes, what would it be?
I don't know that I would change anything. After all these years, I'm comfortable with who I am…I think. ☺
How do you organize your craft supplies?
Do you have a craft corner or craft room? 
Each of my Spectacular Summer co-hosts is sharing a little bit more about Ash and Eileen on their blogs, too. So don't forget to hop around and see what else they have to say.
Subscribe via
Bloglovin, Facebook, and Twitter
to get more updates!