Do you want to know a secret? Ombre cakes are a lot easier to make than you think.
It's no surprise that I love to plan and decorate parties. And I also love to bake delicious treats, but I'm still learning how to make beautiful cakes. I can't level a cake to save my life. All my piping turns out wobbly and uneven. And I don't have the patience for fondant. But that doesn't keep me from trying to make beautiful birthday cakes. I just love the challenge.
Having struggled with cake decorating so much is why I was so excited to get so many "oohs" and "ahhs" over the ombre cake I made for T's Mermaid themed birthday party last year.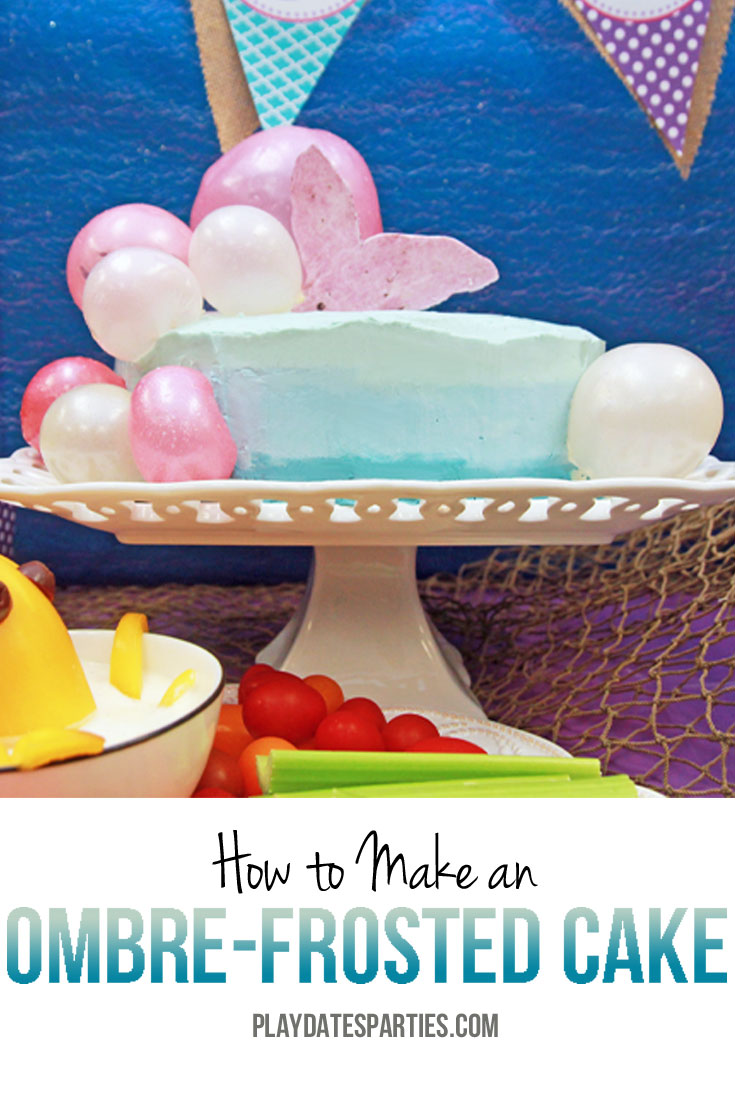 What I didn't tell them is that it was actually pretty easy to do. The ombre frosting technique doesn't take any special tools or skills, and looks awesome no matter how well the colors are blended. Trust me, if I can make this cake, so can you.
Want to know how to make your own ombre cake? I'm sharing all the step-by-step directions over at my friend Kristen's blog, Mommy in Sports. There you'll find out how to make the cake as well as tips and tricks to make sure your cake turns out perfectly. Comments are closed here today so you can share the love over at Kristen's blog and see all the fun details!
Don't forget to subscribe via
Bloglovin, Facebook, and Twitter,
to get more updates!