Make every day your birthday with birthday cake ice cream! Butter-cake ice cream is filled with real pieces of cake, rainbow sprinkles, & a frosting ribbon.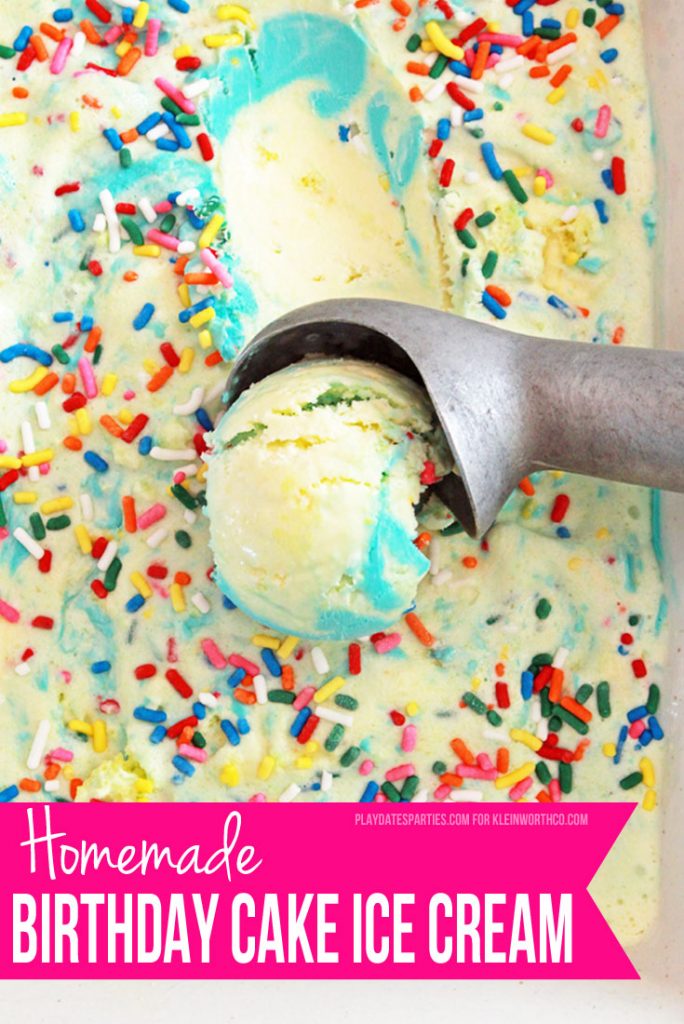 My kids start counting down the time until their next birthday right after they just celebrated their last one. They love having a day dedicated just to them with parties, activities, and most importantly, cake!
While a 4-year-old may think it's impossible to wait 365 days for another birthday cake to come her way, we can still sneak in a few mini-celebrations between. Every parent knows that it only takes sprinkles and frosting to bring out that birthday smile.
And with hot summer months coming up, there's no better way to get that fix than with birthday cake ice cream.
When the Husband gave me a KitchenAid ice cream maker attachment for Christmas, I knew that I wanted to make my own version of this classic kid favorite. All it took was a little bit of research, and a couple (delicious) trials to find the perfect recipe.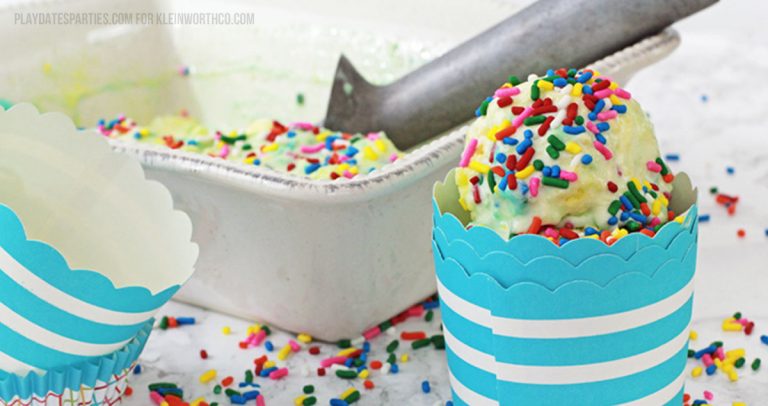 Y'all, my husband usually snubs his nose at kitschy flavors like birthday cake ice cream, but he loved this recipe as much as the rest of us. Every time we get a late-night craving, we think about the birthday cake ice cream sitting in our freezer. The only thing keeping us away from it is knowing how upset our girls would be if they knew we were leaving less for them.
I'm sharing the delicious recipe today over at Kleinworth & Co. Trust me, you don't want to miss this one.
What is your favorite ice cream flavor?
How do you celebrate your family between birthdays and holidays?
Head on over to Kleinworth & Co now to get the full recipe.

Subscribe via
Bloglovin, Facebook, and Twitter
to get more updates!