Teachable cooking moments go beyond baking! Get kids excited about learning with these 5 surprising foods that teach science in the kitchen.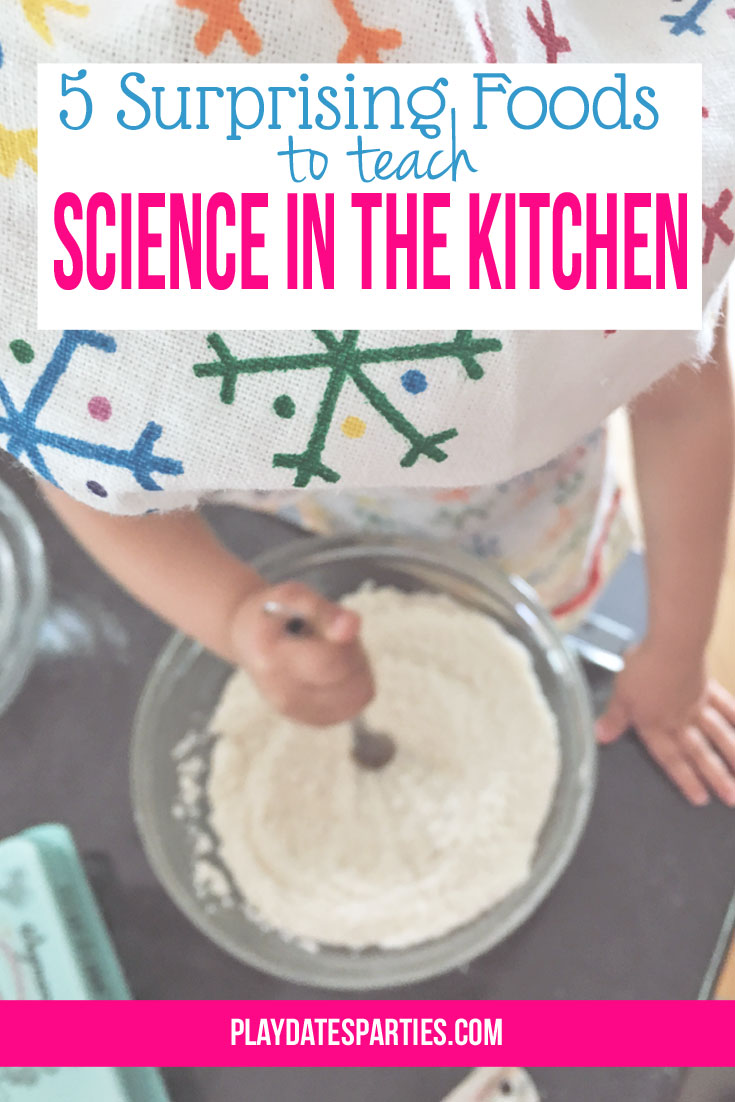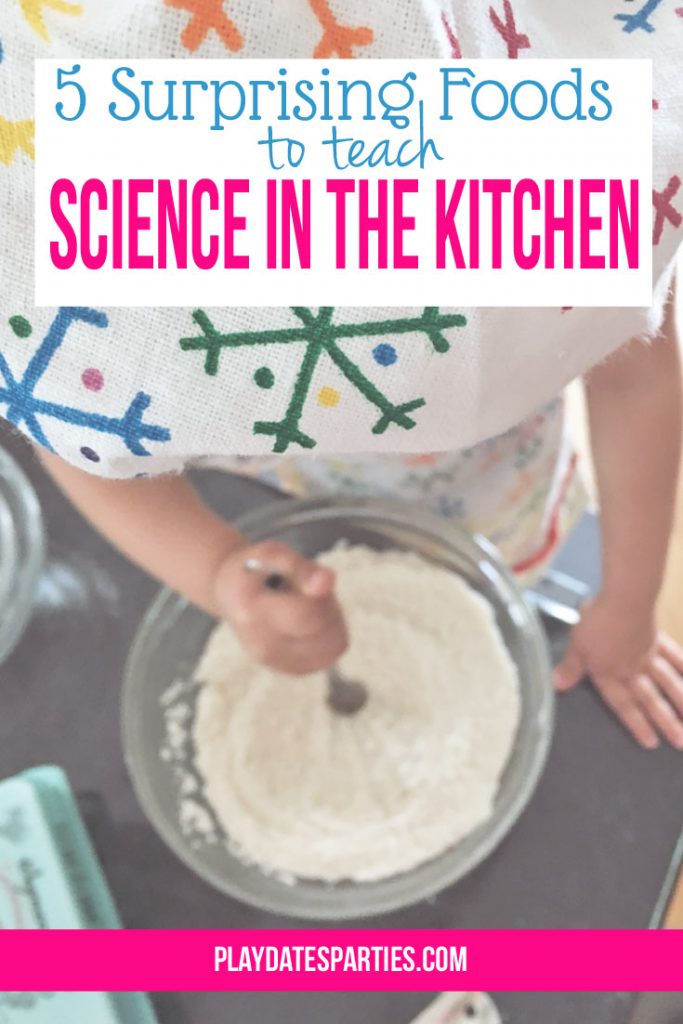 "Oh, nooooo!"

"What?!" my 6-year-old asked, curious why I was upset.

Me: "Our banana bread fell!"

**Blank stare**

Me: "Bread is supposed to be tall in the center. But the center of our banana bread fell, and now it looks like a trench. This means the bread will be heavy instead of light and fluffy."

 T: "Why did it do that?"
This conversation happened well over a year ago now. T and I spent the afternoon baking banana bread swirling with Nutella and Biscoff. Both of us brimmed with excitement during the entire cooking process. All looked good until 5 minutes after the bread came out of the oven, and fell flat.
T tried to console me, saying that the dense bread still tasted delicious to her. I was not satisfied.
Together, we searched all the possible reasons our bread flattened. Did we overmix the batter? Did we underbake the bread? Was our butter at the wrong temperature? Did we use the right leavening agent? Was our leavening agent too old?
A simple mistake in baking turned into an afternoon of learning for both of us. We discussed everything from the effect of overmixing on gluten to all the different leavening agents and how they affect the texture of bread. Ever since then, I've been looking for other recipes and kitchen experiments to help teach science in the kitchen. Those kids love to eat, so it seems only natural to use that as a way to learn more about the world around us.
Just like our failed loaf of banana bread, baking is often the first thing people think about when it comes to science in the kitchen. But there's so much more to be learned beyond baking.
5 Surprising Foods that Teach Science in the Kitchen
Lavender Lemonade
If you have a little girl, this Lavender Lemonade is a fun way to make a treat. The lemonade turns pink as a natural reaction between the acid in the lemon juice and the base of the lavender tea. We made it a couple years ago, and it was a quick and tasty way to learn a little bit of science. Plus, watching the lemonade change colors provides that instant 'wow' factor that kids love.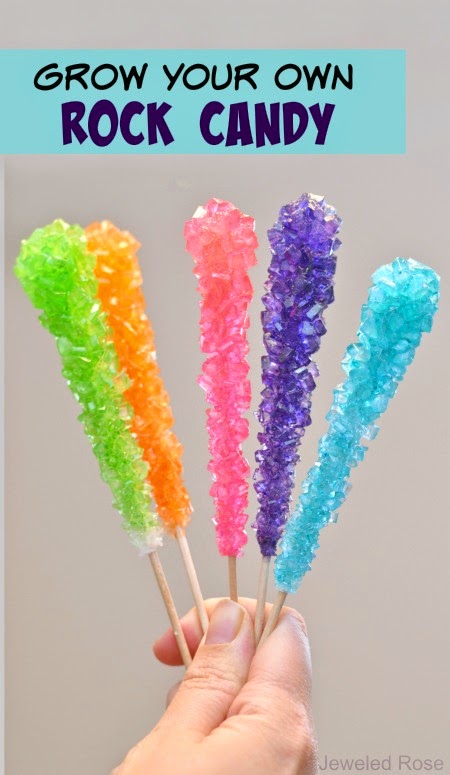 Rock Candy
What kid wouldn't get excited about making their own rock candy? Growing a Jeweled Rose shares her own experiment growing rock candy with her kids, and shares links for the science behind the activity.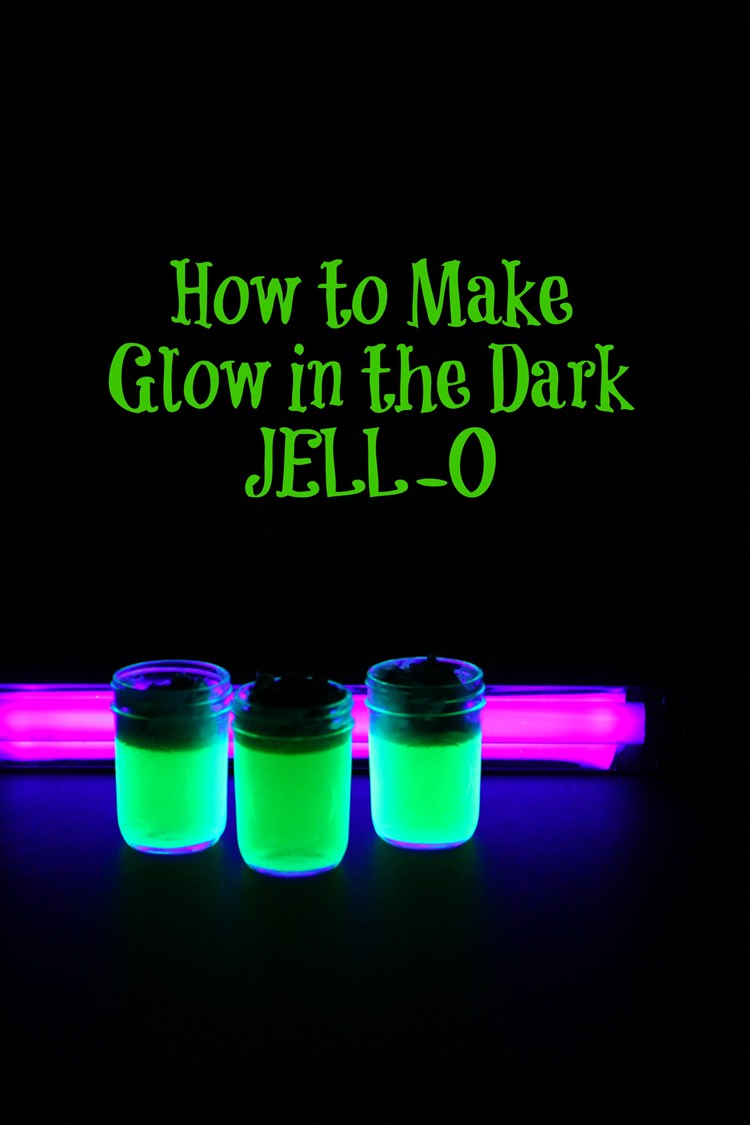 Glow in the Dark Jello
Mom Advice shares a fun little science experiment making Glow-in-the-Dark Jello using Tonic Water. Because the fluorescence comes from the quinine in the tonic water itself, you could do this experiment with just about anything needing water. This would make a fun experiment for a summer night,  Halloween, or any time that the kids would be up after dark.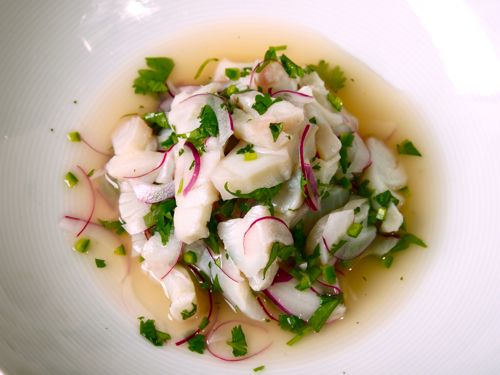 Ceviche
Our kids love to eat fish, so making ceviche would be a natural fit for us. Imagine your kids faces as they watch their food 'cook' without any heat at all! Serious Eats provides all the detail you need to make fantastic ceviche, including timed analysis of how it's cooked and how to pick out the freshest fish possible.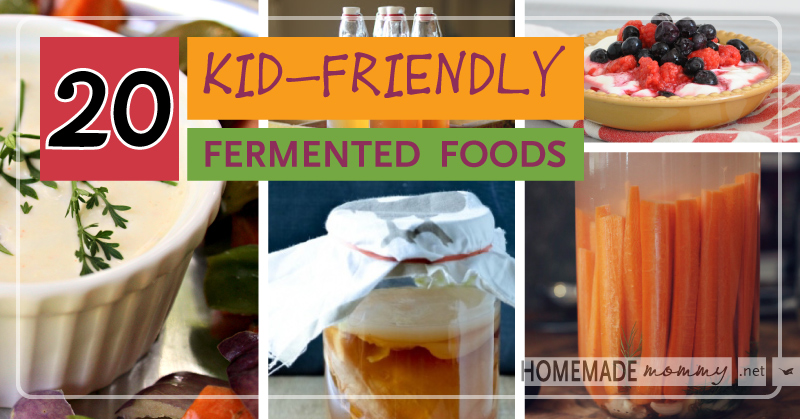 Fermented Foods
My little lady of a six-year-old is right in the 'gross me out' stage of kidhood. So, I'm tempted to use that to our advantage. Fermented foods are technically foods that have gone bad, but in all the right ways. There are actually lots of different recipes for fermented foods beyond sauerkraut. I found the list of kid-friendly fermented foods at Home Made Mommy to be the most helpful, and I can't wait to give the recipes a try.
Now it's Your Turn…
Grab your kids and get them cooking with you this weekend. And don't forget to go beyond baking experiments and failed banana bread. You both just might be surprised at what you find.
Would you make any of these recipes with your kids?
How do you teach your kids science in the kitchen?
Don't forget to subscribe via
Bloglovin, Facebook, and Twitter,
to get more updates!
More on Kids in the Kitchen:
[pt_view id="4c6c957391″]