My little one isn't technically school-age yet, but she does officially move up to a new room in a couple of weeks.  I know many kids are preparing to go back to school as early as next week, so this of course lends itself to another reason to party!
Here are just a few fun Etsy items to liven up the first day back at school or to brighten up your back to school party: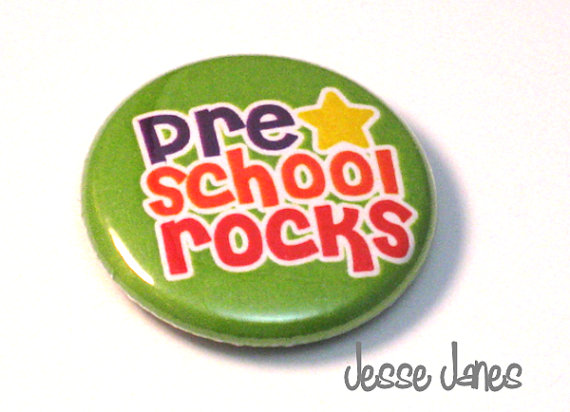 I'm very tempted to get or replicate this pin from Jesse Janes for my little one as she moves up out of the toddler room!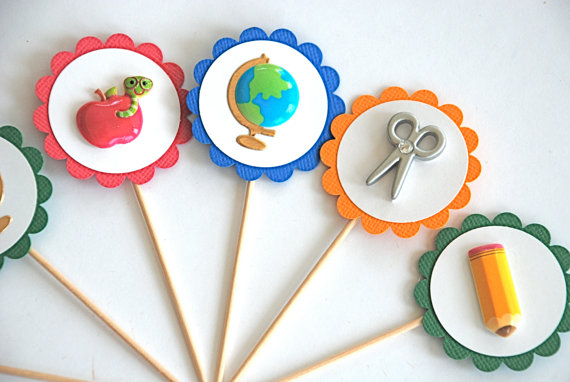 I'm loving the 3 dimensional detail in these cupcake toppers from A Forest Frolic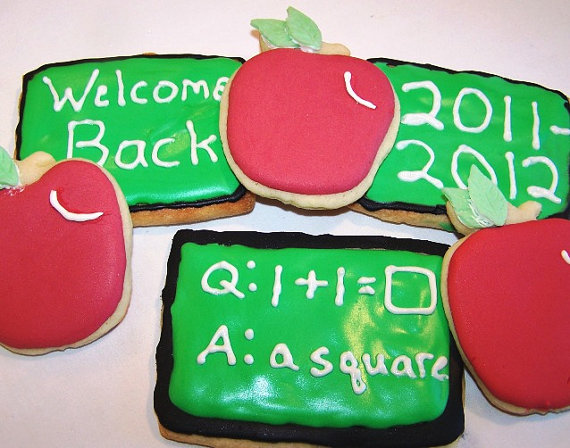 Your child is sure to be #1 if you send these in on the first day (from Chocolate by Kim)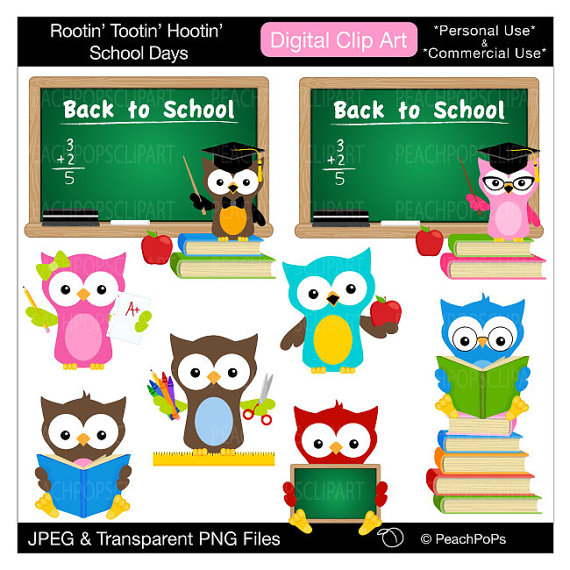 You could make so many cute printable party decorations with this clipart from Peach Pops Clipart