If I told you T was going to wear a tutu with her costume, what would you think she was? A princess? A fairy? Either of those? tutus and tulle skirts are pretty much synonymous with princesses and fairies. But that doesn't have to be the case. Aside from just being cute kid clothes, tutus are pretty darn versatile. With a little bit of creativity, you can make some really cute and creative tutu costumes to wear for Halloween.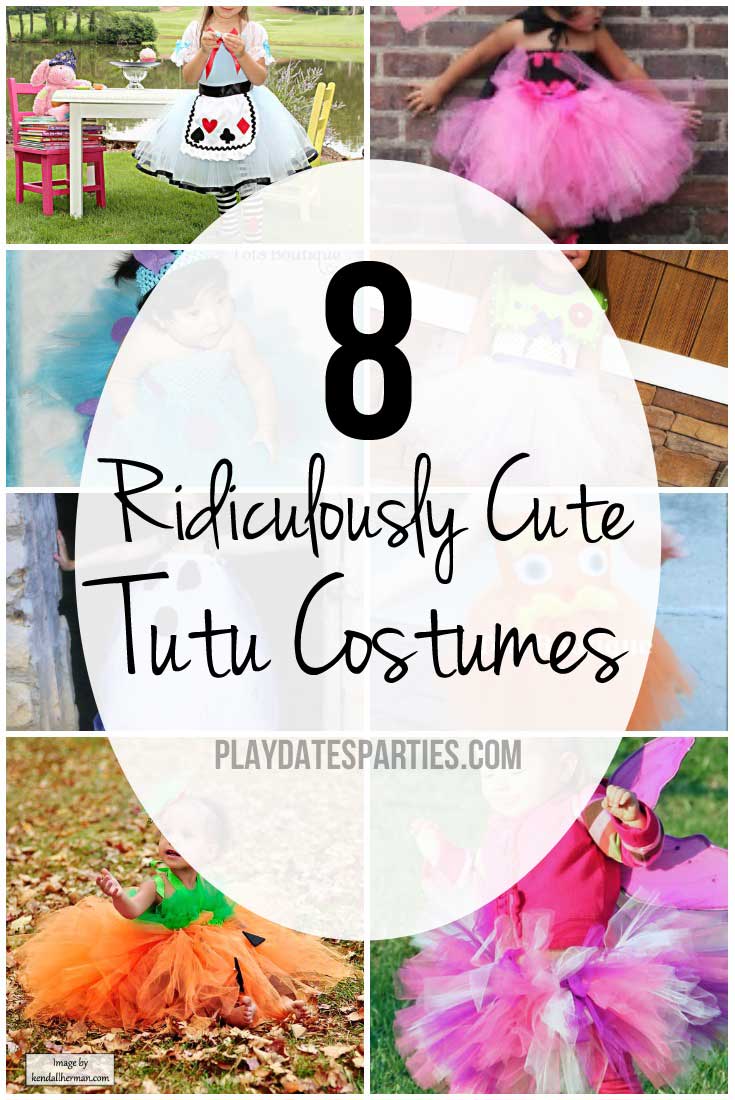 Two years ago, I wanted to make the most of using T's first birthday tutu, so I incorporated it into her butterfly Halloween costume. I just added some $5 wings from Michaels and put her hair into tiny little pigtails as antennae. It was simple and adorable, even if I say so myself.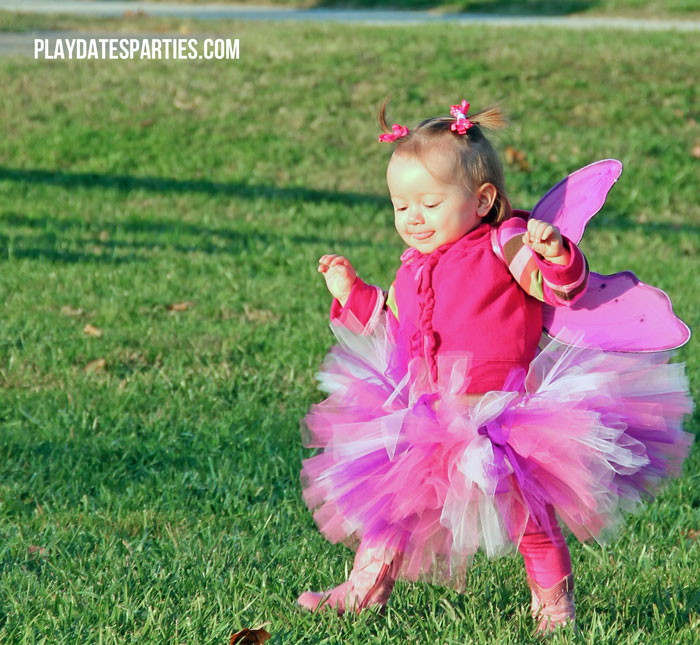 Okay, so it doesn't look too far off from a fairy costume, does it?
[bctt tweet="Tutu aren't just for fairies and #princesses anymore – 8 Ridiculously cute tutu #costumes for #halloween" username="PlayDatesParty"]
Since then we've collected several more tutus, and my girly girls love to wear them for dress-up, or even just to play around town. (T especially loves to dress them up as 'rocker chick' outfits.) And there's no better time to get creative with tutu outfits than Halloween, right? So, of course I decided to do some research for interesting and creative tutu costumes and found these ridiculously cute options: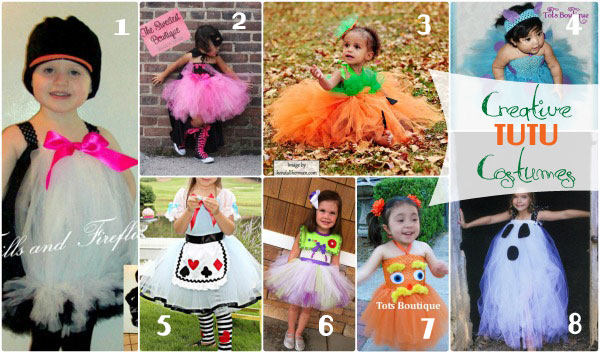 8 Ridiculously Cute Tutu Costumes for Halloween
1. Penguin Tutu Romper from Frills and Fireflies
2. Bat Girl from The Sweetest Bowtique (My oldest would particularly love it…she's been a batgirl fan since she was almost 2 years old)
3. Pumpkin Princess from  Water Baby Boutique
4 & 7.   Sully and Lorax from Tots Boutique
5. Alice in Wonderland from Prima Fashions
6.  Buzz Lightyear from Blissy Couture
8. Ghost Tutu Dress from Love Bugg Bowtique
How would you decorate a tutu costume for Halloween?
Which of the costumes above is your favorite?
Don't forget to subscribe via
Bloglovin, Facebook, and Twitter,
to get more updates!
More Halloween Inspiration
[pt_view id="bf20dff9fq"]