Every New Year it was the same. We went over to my grandmother's house and feasted for health, wealth, and happiness on stewed cabbage, black-eyed peas, and stewed tomatoes.
I always loved the stewed tomatoes, tolerated the cabbage, and loathed the black-eyed peas. But no matter what, I ate them all.
My grandmother is getting older, and can't make those same family meals. And I grew up, got married, and started a family of my own in a different state. So now those memories of New Year's dinner with the family are solidly in the past.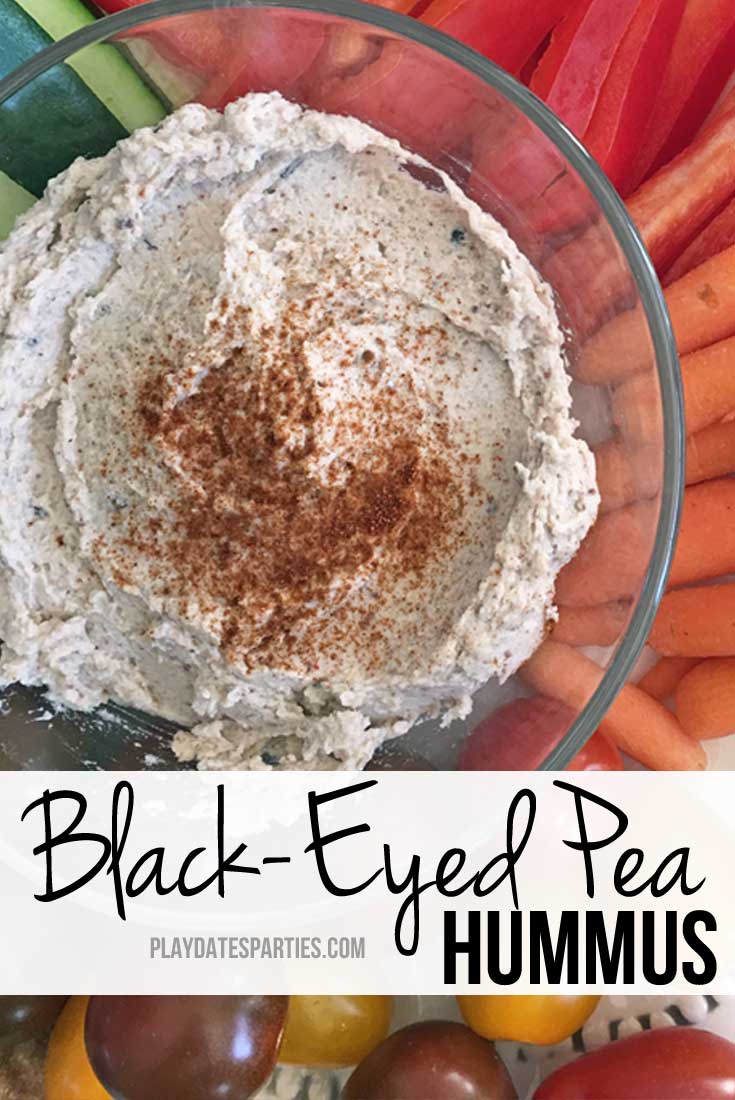 Even though I can't spend New Year's Day with my family and grandmother anymore, those traditions shaped the way our family starts off every year. I always serve cabbage, stewed tomatoes, and even black-eyed peas.
But instead of serving the same bland black-eyed peas that I ate as a teenager, I've been trying different recipes over the years to find a recipe the whole family can enjoy. We've tried half a dozen side dishes and dips. Some are successful, some are not.
Last year, we found black-eyed pea hummus, and it was an instant hit. Most of us in the family love hummus and vegetables as it is, so it was easy to get the kids to eat it up.
[bctt tweet="Try something different on your #veggies this year. #yum #recipes #food" username="PlayDatesParty"]
Black-Eyed Pea Hummus is a bit more earthy than regular hummus, but if you hate the flavor of regular black-eyed pea recipes like I do, it's a great way to get your annual luck and enjoy it too!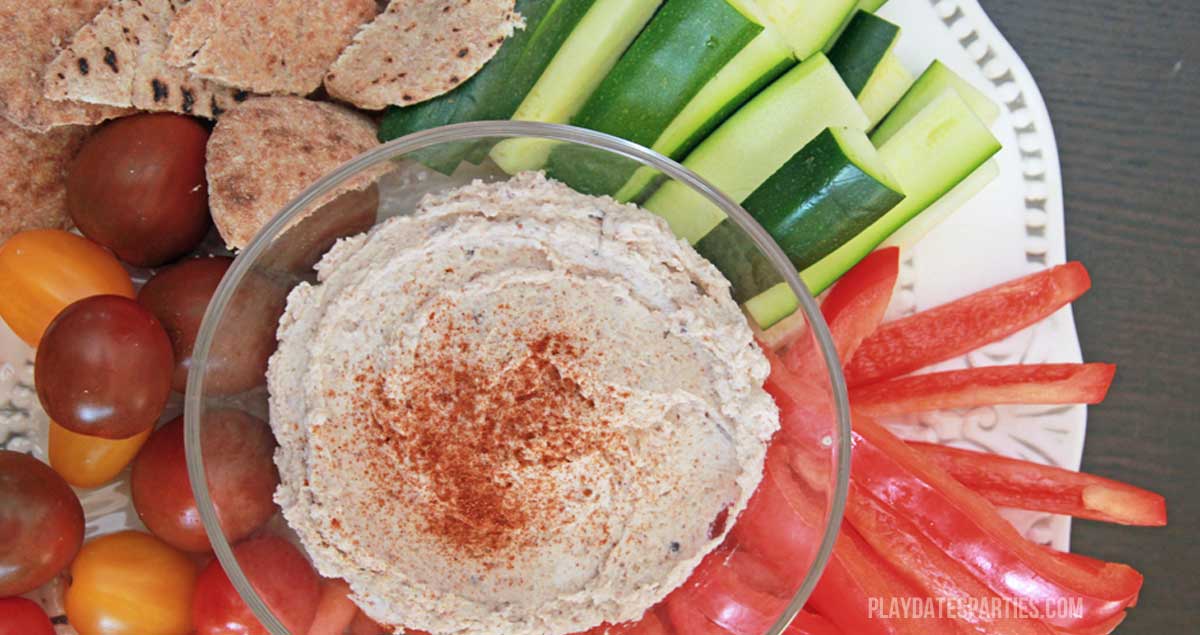 Black-Eyed Pea Hummus
(adapted from My Recipes)
Ingredients
Juice of 2 small lemons (approximately 1/2 cup)
2 14-oz cans black-eyed peas, drained and rinsed
Add all ingredients, except paprika, to a food processor or blender and process until smooth, scraping the bowl as necessary.
Garnish with paprika. Serve with fresh vegetables and pita wedges.
Do you eat black-eyed peas on New Year's Day?
If so, how do you like to serve your peas?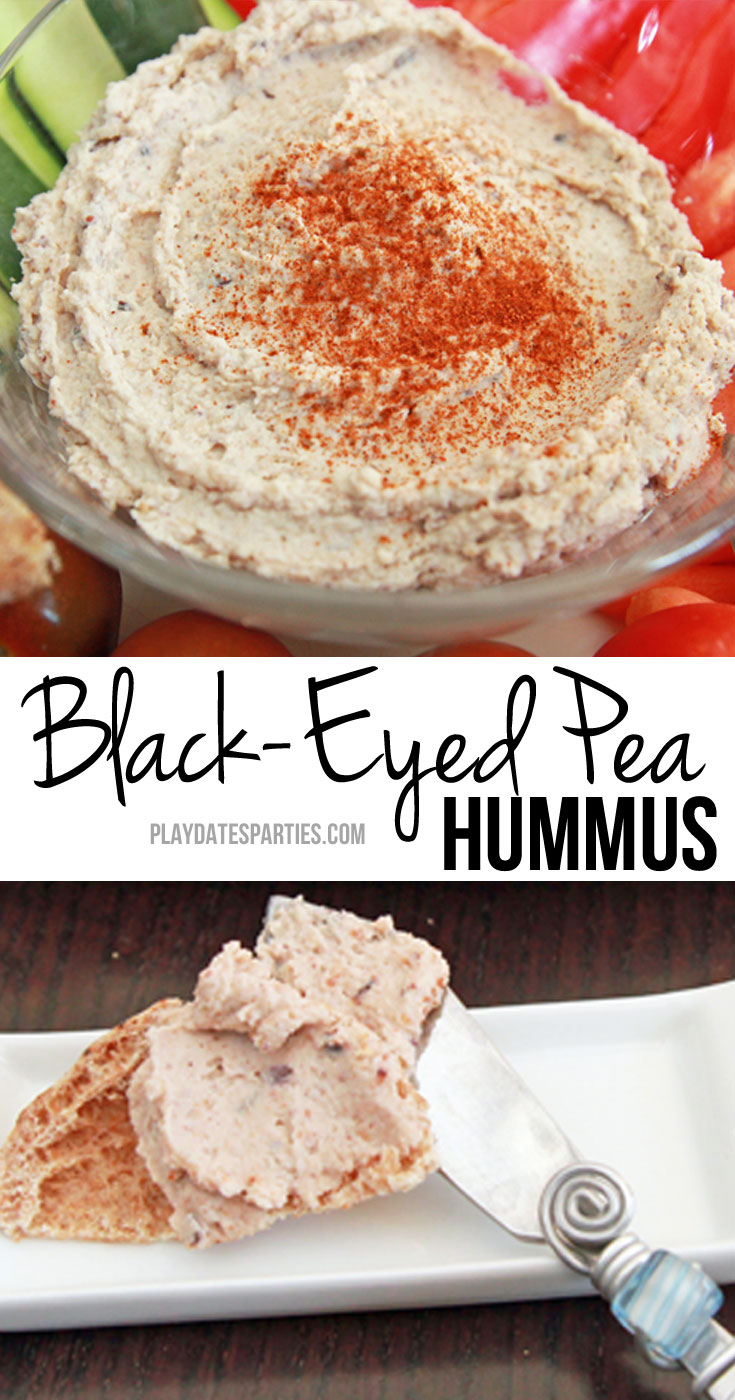 Subscribe via
Bloglovin, Facebook, and Twitter
to get more updates!