This easy printable back-to-school sign is an adorable prop for your kids first day of school. Just print, cut, and you're ready to go!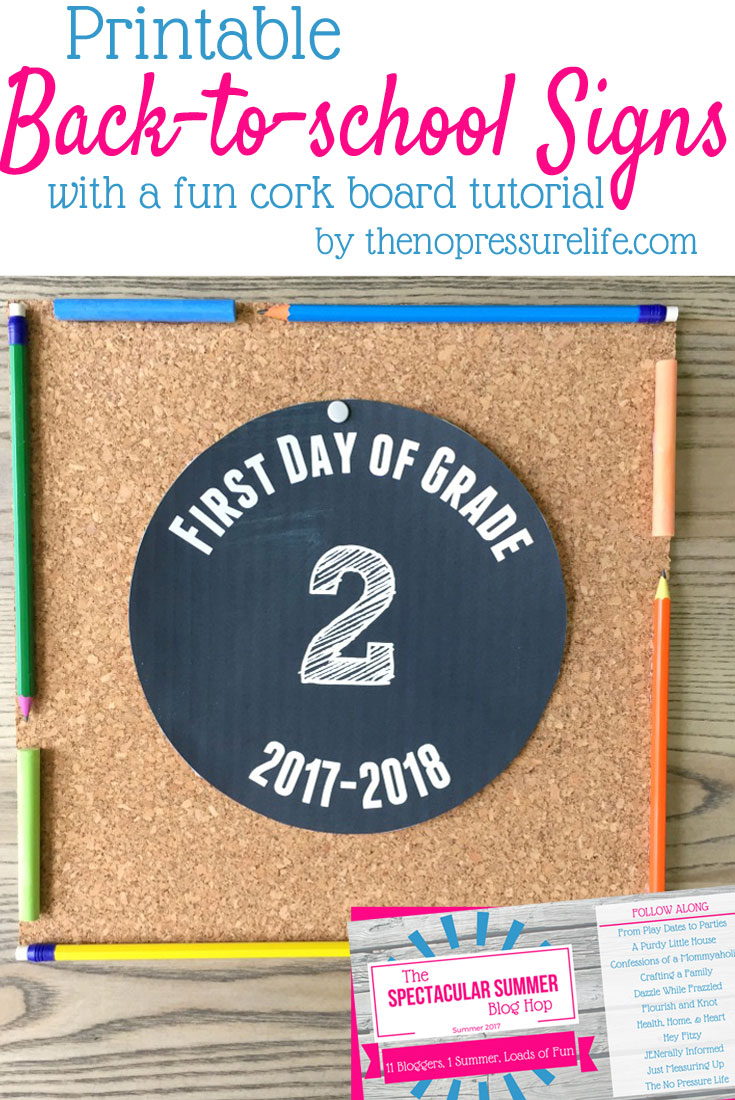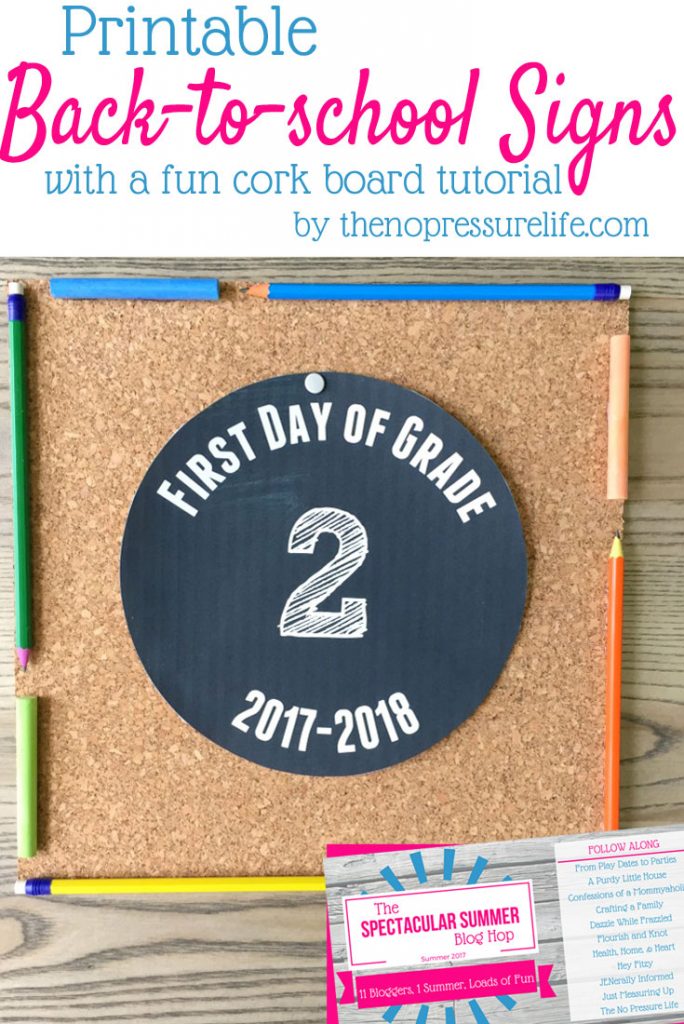 Did you catch that cute little chalkboard back to school sign that we shared on the spectacular summer blog hop last week? If not you might want to go take a look here. I think it's just adorable and I had a lot of fun sharing the easiest way to make your own hand-lettered effect.
But, let's face it, sometimes you don't get those projects fully completed in time. Or, what if your printer isn't working right? Or, what if you just can't get that hand-lettering done right? You need a backup plan.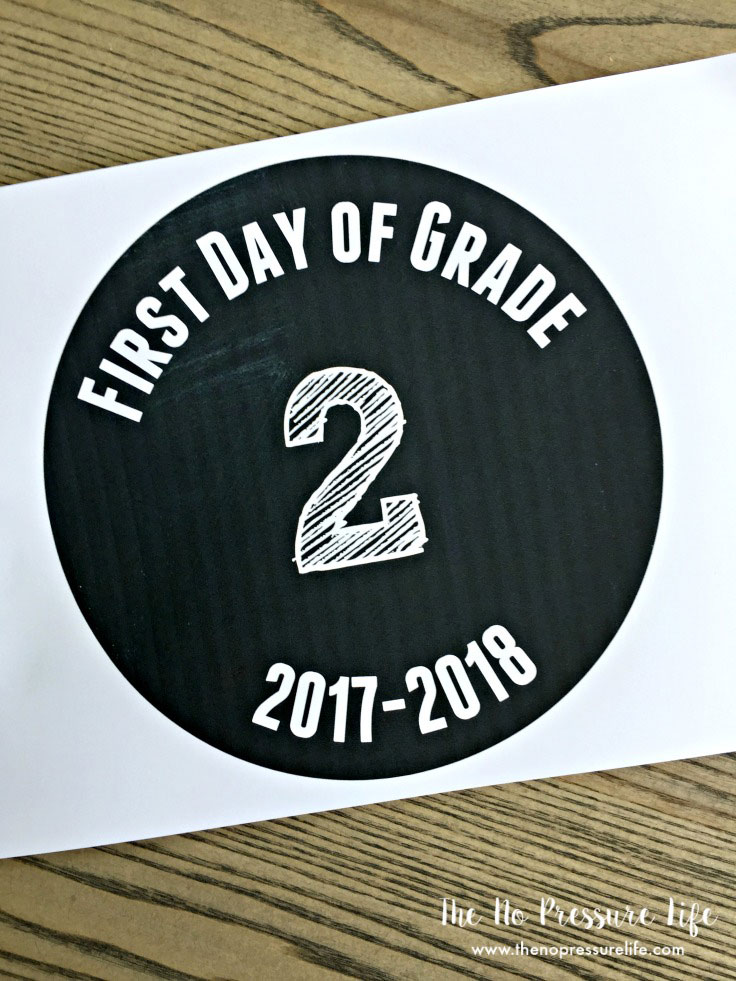 Today, Laura, from The No Pressure Life, has your backup plan all ready. There's nothing easier than having something done for you, and that's exactly what she's done with her printable first day of school signs.
Better yet, grab the printable file and use it year after year for a more consistent set of pictures. Can't you just see the video or collage that you can create after your kids graduate high school? Talk about adorable.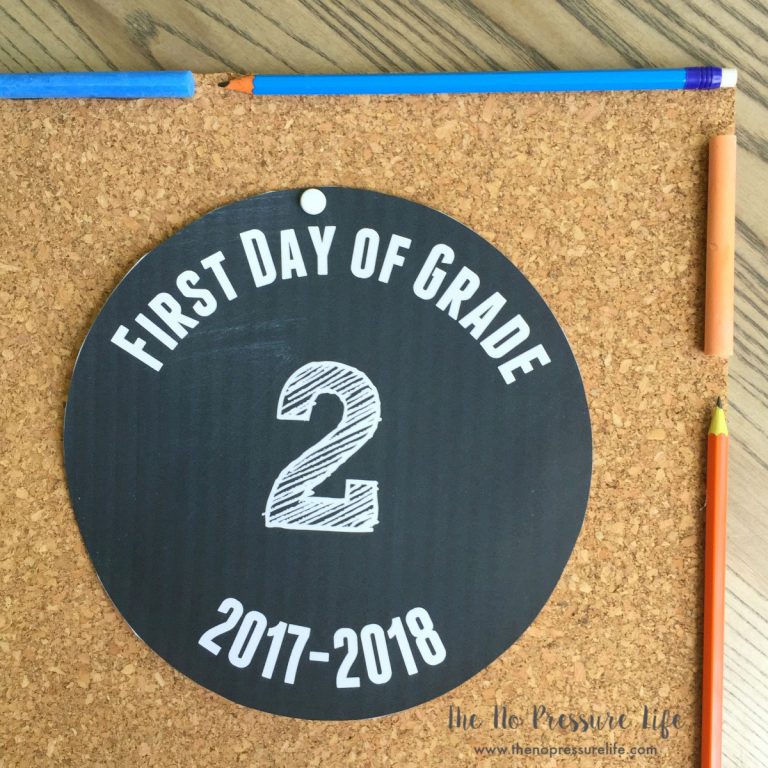 Laura also pulled together a totally different background for her printables using cork, pencils, and chalk. It would be the perfect prop to turn into a pinboard for your kids' schoolwork – or to showcase the latest artwork to come home from school.
Get to know Laura a bit better:
Who is the most intelligent person you know?
My husband – I'm amazed by his capacity to learn new things
If you could time travel, would you go to the past or the future?
The past.
Each of my Spectacular Summer co-hosts is sharing a little bit more about Laura on their blogs, too. So don't forget to hop around and see what else she has to say.
Subscribe via
Bloglovin, Facebook, and Twitter
to get more updates!
Don't forget to check out these awesome posts: