Oh, how I wish 

we were renovating our kitchen.  While adding a pantry has caused me to reorganize almost the entire house, our kitchen remains full of light wood cabinets and chipped Formica.



Instead, I'm living 

vicariously

 through some of my family, who recently completed a kitchen renovation in their historic home.

The owners bought the house over a decade ago and have done countless renovations to it; trying to restore the home to its original beauty.  But throughout the years, one room sat untouched…the kitchen.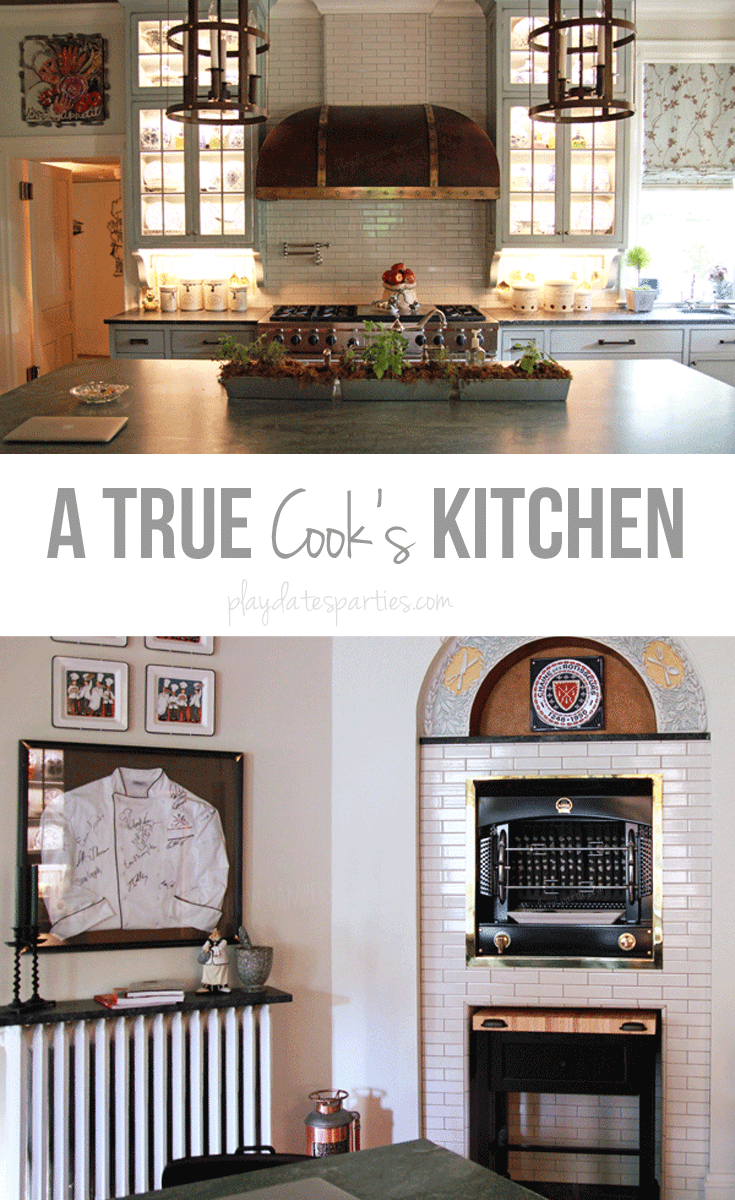 I don't have proper pictures from before the kitchen renovation since it's not my home and we live several hours away.  Just trust me when I tell you that it was terribly inefficient.  It had an island with a sink, but no space for diners' legs to eat at the counter.  And there wasn't really room for a casual dining space.  This meant that meals were often eaten standing up or carried over to sofas in another wing of the house.  Meals could be eaten in the formal dining room, but it just felt…well, too formal for most meals.  So there we would be, sitting in a rocking chair or on a bar stool at the island with no room for our legs.  Or we would just stand to eat.  Not comfortable at all.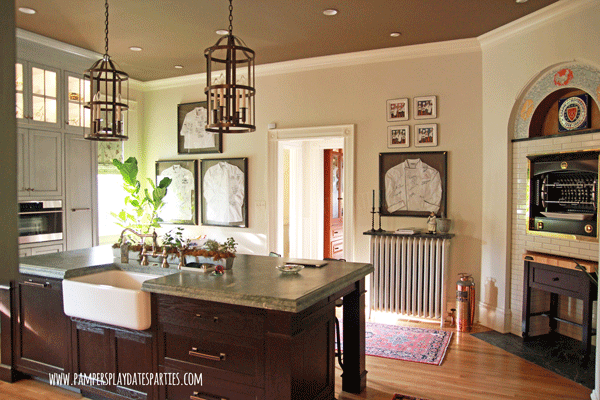 After six plus months of kitchen renovations, stripping the house down to the joists, removing all the old flooring (which was old, but by no means original), and eating out of a makeshift kitchen in the basement; the renovation was complete.  Seriously, I think I was more excited about seeing that kitchen than I am about our own home office renovation…and that's saying something.
A few details that I love from the kitchen renovation:
Leathered granite.  So luxurious, you just want to pet it
Double layered granite.  This island required extra floor joists just to support the double layer of granite on top.  But it definitely makes a statement
Flamberge 

Rotisserie

   I'd never even heard of a flamberge before.  Basically, it's an open rotisserie.  Theoretically, it's big enough for a turkey.  We plan to try it out this Thanksgiving. 
Steam Oven: We've definitely tried out the steam oven and it was awesome.  Although there is a hidden microwave, we've been told it never gets used anymore because the steam oven is just so useful.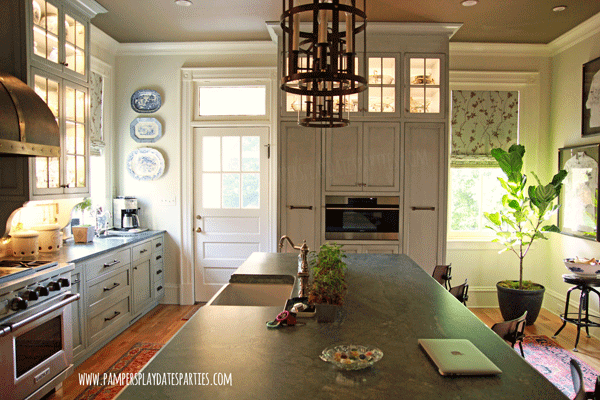 Soapstone:  It's just so pretty.  Though I understand it needs a bit more care than most other stone countertops.
The range hood. Huge and gorgeous.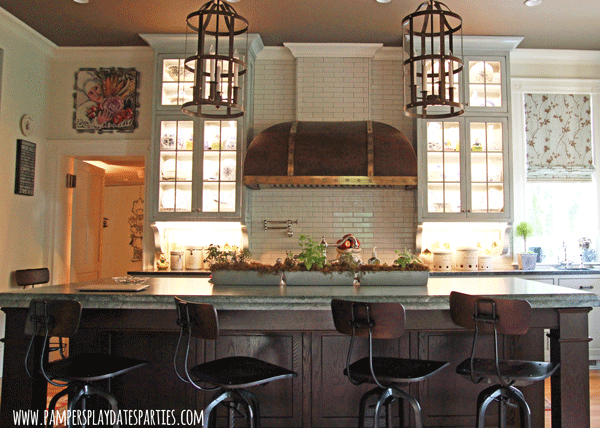 It's no surprise that the kitchen is full of Wolf appliances and a giant subzero fridge.  But it's the personal touches that make it special; like a collection of chef's coats signed by chefs from all over the country and a hidden cabinet in the island just for Saturday morning pancake sessions with the kids.
I can't wait to spend more time in this kitchen with our extended family for many years to come!
What would your dream kitchen look like?