I hate to admit it, but I nearly skipped the whole Thanksgiving thing this year. After Halloween was over, I jumped right into planning and testing recipes for the 3rd annual 12 Days of Christmas series. Since 2014 was all about holiday cookies, and 2015 was all about holiday candy, things are getting changed up again. This year I'm sharing 12 days of holiday brownies, blondies, and bars!
For the last three weeks pan after pan of holiday recipes have been coming out of the oven. I do most of my baking at night, after the kids go to bed, so while many people stayed up late to see the results of the election, I was up until 3am baking my heart out!
That's a lot better reason to stay up late in my opinion.
Truth told, the baking still isn't even complete. After baking nearly 20 holiday bar recipes, at least 8 found their homes in the trash can. You see, while I love brownies, blondies, and bars, I find them difficult to get just right. And so-so recipes just aren't worth posting.
Because, you see, the recipes that did turn out are simply magical. No kidding, you'll want to stick around for this series.
After all that baking, I did learn from my mistakes, So before we get the recipes started, here are a few tips to make the best bar recipe possible.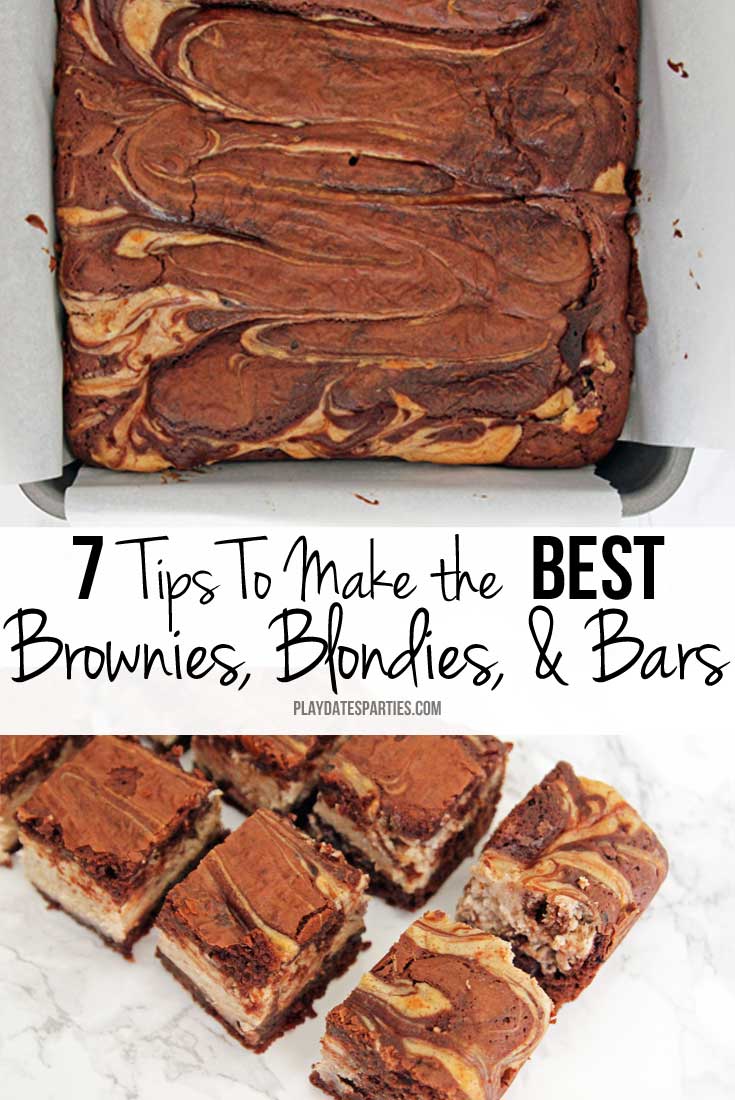 7 Tips to Make the Best Holiday Brownies, Blondies, and Bars
Use the right pan. I can't tell you how many recipes I messed up just by using the wrong pan. The Kitchn has a great explanation for when to use glass, metal, ceramic, or silicone pans. Sneaky tip: If you want to serve your bars in a pretty dish, use the parchmen paper trick above to remove your bars after cooling. Then transfer them to a pretty dish!
Line your pan with parchment paper. There were a couple times I didn't line my pan with parchment and I regretted it. It's best to line your pan both ways, with plenty of overhang so you can pull your bars out cleanly from the pan to cut. (Plus, it keeps your pans much cleaner!)
When working with crumb crusts, mix the crumbs and butter before pressing into the pan. I always used to melt the butter in the pan and try to mix my crumbs in directly on the pan. Then I would get frustrated by all the spots that were too dry or too wet. Mix it all up in a bowl so the crumbs are evenly coated and it's much easier to get an even base.
Blind baking your crusts is best (most of the time). Blind baking is the process of baking your crusts in the oven for about 10 minutes before you add filling. Some recipes out there don't call for blind baking, but I found those often end up a gooey mess.
Check for doneness before the recommended time. It might be your oven, the humidity in the air, or just some freak of baking chemistry, but sometimes brownies and bars are ready long before you expect. Set your timer for half the recommended time, and then check again every 2 to 5 minutes until your bars are done.
Use a sharp knife. Many people recommend serrated knives for cutting bar recipes, but any extra sharp knife will work if you…
Be patient. As delicious as brownies and bars are when they're still warm, let them cool down completely before cutting. When I was catering, we would cut brownies and blondies while they were frozen to get the cleanest cuts. You don't have to let your bars freeze completely. Just let them come to room temperature and then put them in the freezer for about 30 minutes before cutting with a sharp knife.
Don't forget, this post is also where I'll be collecting the links to each and every recipe in this year's collection. Feel free to pin recipes as they go, or just pin this post once to refer back!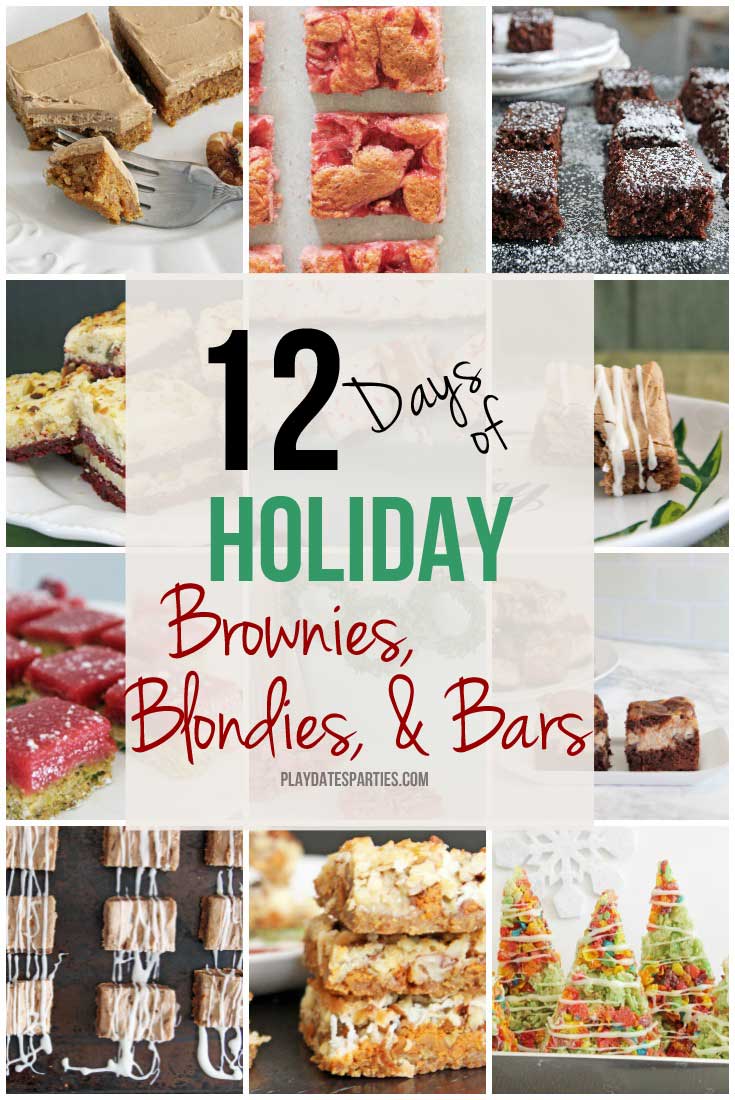 What are your favorite brownie, blondies, and bars recipes?
Do you have another tip for baking brownies or bars?
Subscribe via
Bloglovin, Facebook, and Twitter
to get more updates!