Simple Disney-inspired treats are a fun way to celebrate a love for all things Disney with your kids right from the comfort of your own home!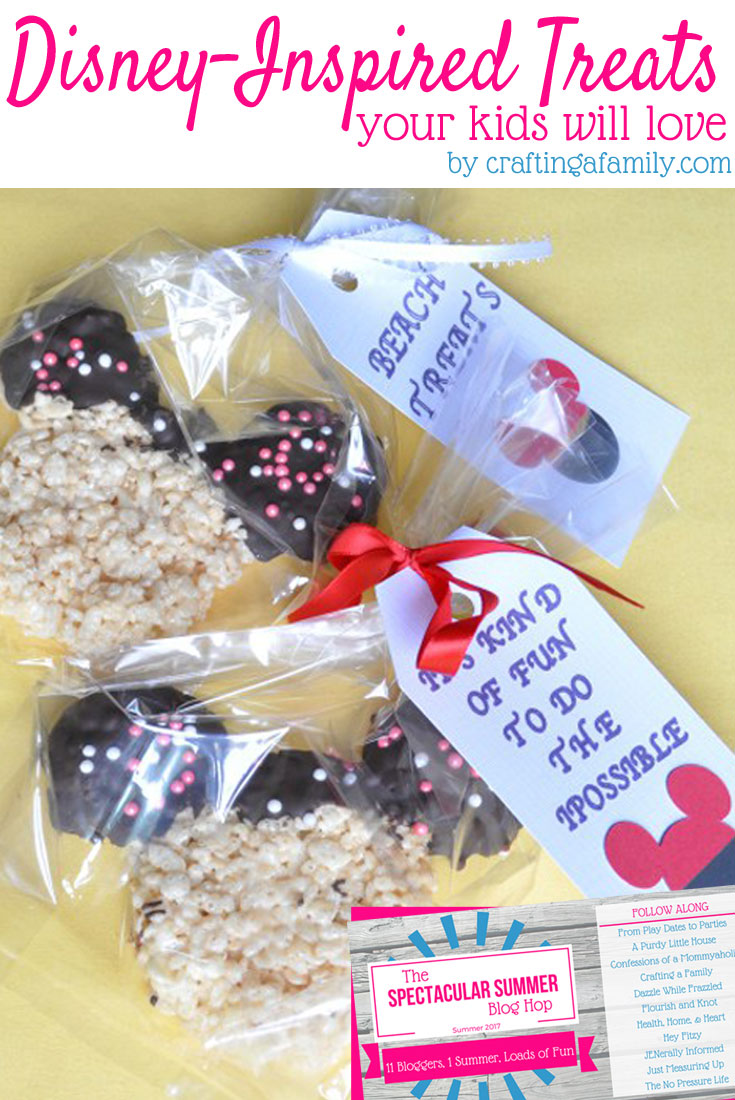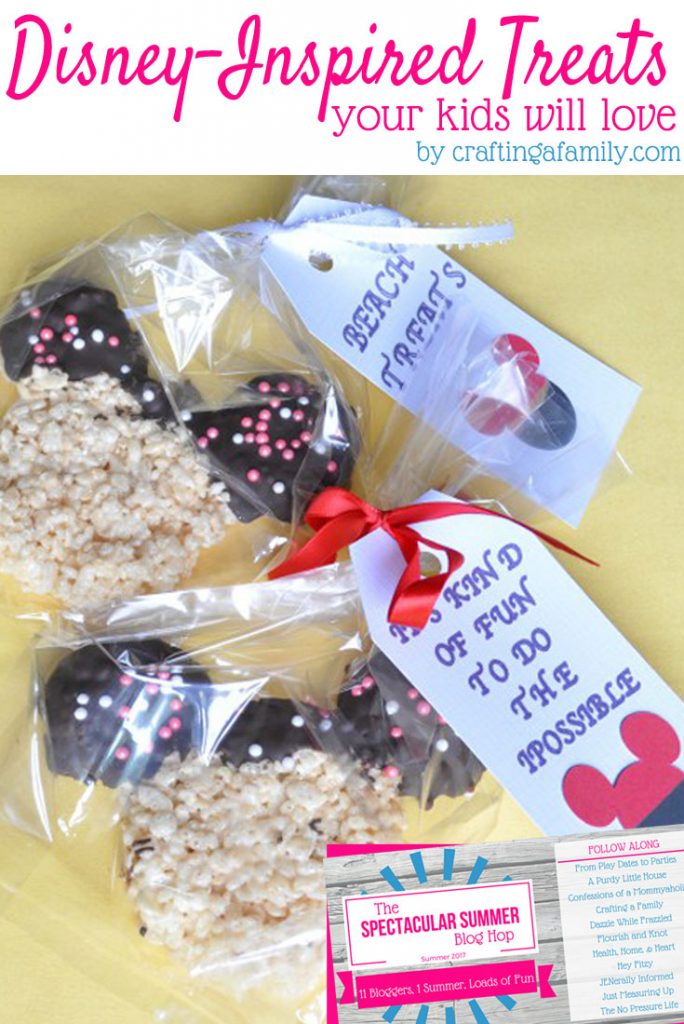 As summer winds down I find myself looking for easier and easier treats to make for my kids.
I want to avoid any recipe that uses the oven because, well, it's just too darn hot for that. But summer is supposed to be fun and magical, right? So I still want to make things extra fun for the kids.
That's why I love these Disney-inspired treats that Susan, from Crafting A Family, created for the little ones in her family. With a little bit of chocolate and some sprinkles, she took rice cereal treats and pretzel rods and made them even more special. I know my kids would be over the moon to get a treat like that.
I've been known to add a chocolate drizzle (or dunk) to a few treats, and know just how much the kids love that kind of treatment.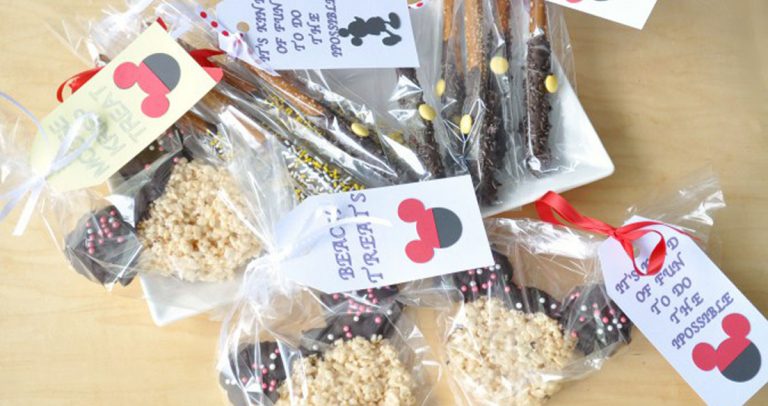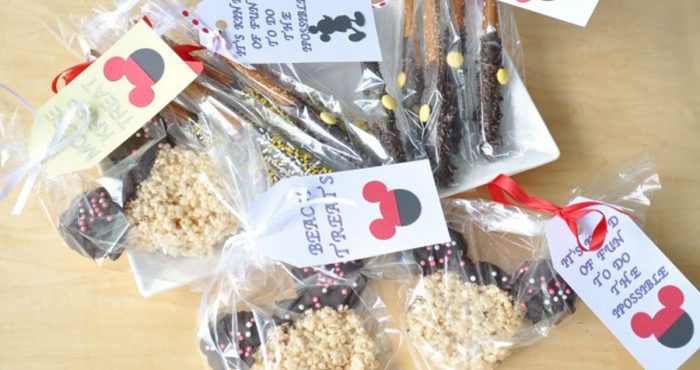 And you can probably guess what happens when they see the sprinkles come out…
So, just to recap:
Easy to make
Chocolate & Sprinkles added
No oven required.
Sounds like the perfect late-summer snack to me!
Here's a little bit more about Susan:
What was the last book you read?
The last book I read was "The Motivation manifesto" by Brendon Burchard
What is your favorite inspirational quote?
My favorite inspirational quote is an old family saying "It is better to arrive at the pearly gates of heaven late than to the gates of hell on time". Meaning to slow down and take your time to do things right.
Each of my Spectacular Summer co-hosts is sharing a little bit more about Susan on their blogs, too. So don't forget to hop around and see what else she has to say.
Don't forget to check out these other awesome posts:
Subscribe via
Bloglovin, Facebook, and Twitter
to get more updates!