I don't have a lot of memories of my early childhood. It's mostly snippets of life here and there. Some of it good. Some of it not so good. Perhaps the bulk of them are better off forgotten. My memories start to become more abundant around the time I turned 10. That was the time when my family was in upheaval, and suddenly I was living with just my brother and my father. Somehow, on a single income, he made life exciting and magical for us. More than memories of things we said, or what we did, I remember where we went. There were, of course, the big trips. In the wintertime, we took skiing vacations with my cousins. In the summer, he took us on a cruise to the Bahamas and on our first trip to Disney World. But more than anything, I remember those fun, and inexpensive places we would visit semi-regularly. There were camping and hiking trips at state parks, picnics at the outdoor amphitheater
There were, of course, the big trips. In the wintertime, we took skiing vacations with my cousins. In the summer, he took us on a cruise to the Bahamas and on our first trip to Disney World. But more than anything, I remember those fun, and inexpensive places we would visit semi-regularly. There were camping and hiking trips at state parks, picnics at the outdoor amphitheater while watching a play or listening to the symphony. Those outings inspired in me a love of the arts and nature. (Though I'm not necessarily much for camping anymore)
When the summer months arrive is when I miss those times in Richmond with my father. I long for the ability to share those experiences with my own children. While Baltimore has a wonderful Zoo (that we frequent) an incredible Children's Museum, and of course, one of the best aquariums around, those are all quite expensive.
This summer I want to get out and about with the kids in Baltimore and Annapolis. I want us to find the spots that we go back to over and over again. The places where they will visit with their own children to tell tales of how much fun they had there as kids.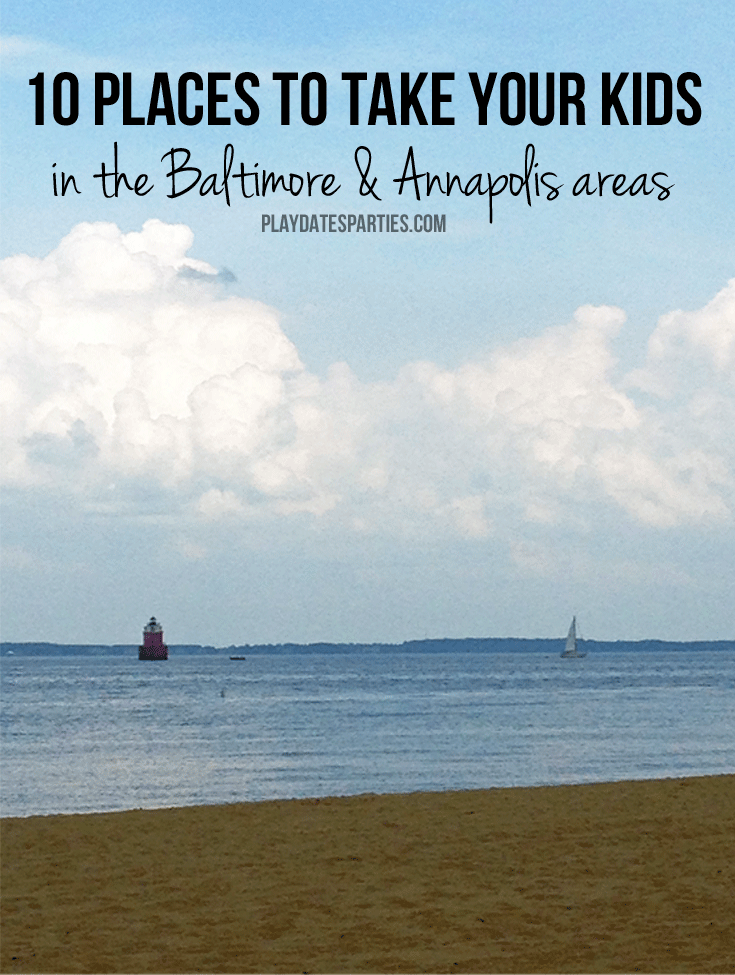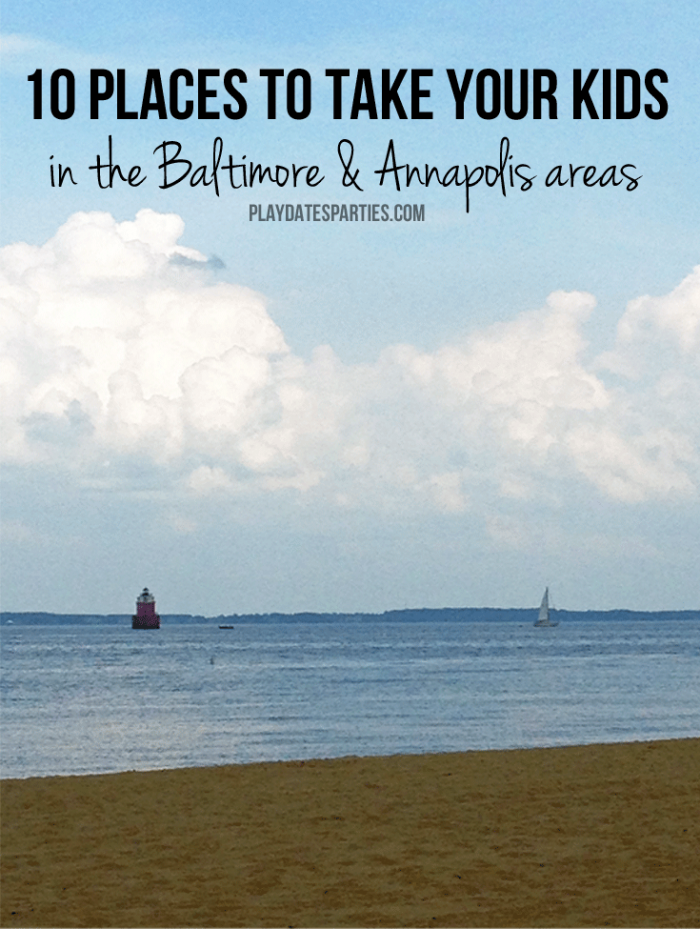 10 Places to Take Your Kids in Baltimore and Annapolis (or nearby)
Baltimore and Annapolis Inner Harbors – The harbors in Baltimore and Annapolis are very different, but both often have activities and events. Just walking around the harbor in Baltimore can be a fun experience with kids.
Quiet Waters Park – Go to Quiet Waters Park to enjoy some time walking trails and spending time with nature. The park also has playground equipment for young children, rents canoes and kayaks, and has a summer concert series that runs from July into early September.
Chesapeake Bay Beaches – Sandy Point State Park is a popular day destination for a quick trip to the beach. We went for a birthday party last year, and it was very crowded. Other beach parks to consider are North Beach Maryland and Breezy Point Beach.
Artscape – Every year, Baltimore hosts America's largest free-arts festival with over 150 exhibitors. Yelp reviews say that though it is extremely crowded, it is also fairly kid-friendly.
Kinder Farm Park – This park is a gem nestled in suburban Maryland. Not only does it have a huge playground area and covered pavillions, but also has live farm animals, a small farming museum, and hosts several events throughout the year.
Pick Your Own Farms – Maryland is home to several pick-your-own farms throughout the state. Chances are one will be open with something ready to pick most times during the growing season.
Sherwood Gardens – Every spring this Baltimore park is blanketed with 6 acres of spring flowers, including 80,000 tulips. Bring a picnic basket and enjoy the blooms.
Columbia Festival of the Arts – A month-long festival in the Baltimore suburbs, this festival has something for everyone and ranges in price from free to $45 for a 3 -course dinner and musical performance.
Glen Echo Park – I've been wanting to go here ever since I first heard about it. Of course, it has playgrounds and picnic tables, but also hosts classes, puppet shows, a summer concert series, and a gorgeous historic carousel.
Bengie's Drive-In Theater – This outdoor movie theater boasts the largest continuously operating outdoor movie theater in the US. The kids get excited about being able to watch a movie in our living room…how excited do you think they would be to watch a movie outside at a giant movie theater?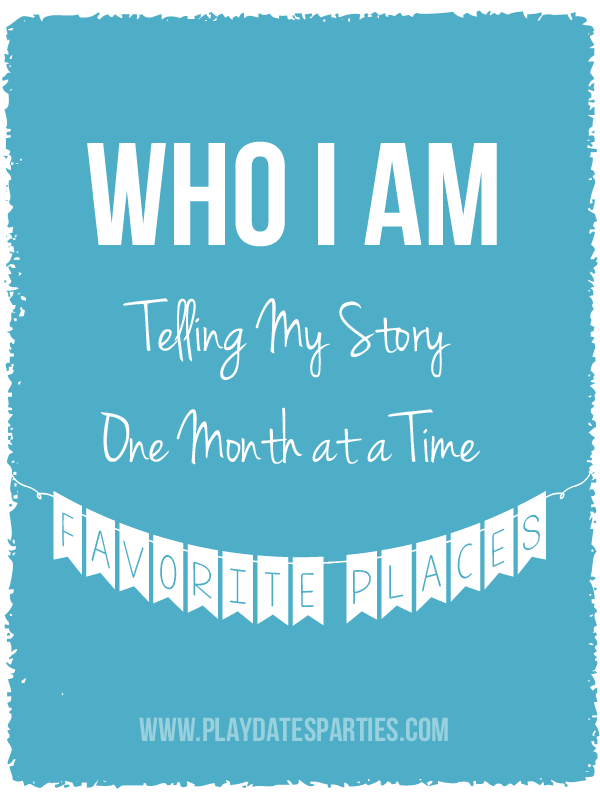 This post was written in response to the May prompt for the Who I Am Project hosted by Dana at Kiss My List. This month's prompt was to write about your favorite place or places.
Do you have a favorite place you went as a child?
Where do you go to build memories with your children?
Subscribe via
Bloglovin, Facebook, and Twitter
to get more updates!