Happy Earth Day! I feel late to the Earth Day party this year. With that late cold spell and all the ORC projects, life has been crazy. Thankfully Earth Day activities don't just have to happen on Earth Day itself. That, and because it's a Friday, this is the perfect opportunity to extend kid-friendly Earth Day activities into the weekend.
We often discuss caring for our planet with our kids in terms of our gardening. We plant vegetables and herbs every year. The kids are also very involved in caring for the ornamental plants in our yard. We haven't yet seen The Lorax – which I know is an Earth Day favorite- but the kids LOVE Wall-E, which may just have to be on rotation this weekend. I also went on the hunt for other kid-friendly Earth Day activities we could do over the weekend to change things up:
Another thing we're celebrating right now: E's 8 month birthday! He's still mostly a happy baby, though a head cold has had him crankier than normal for the past few days. He still loves to eat pretty much anything and especially loves foods that he can try to pick up and put in his mouth for himself.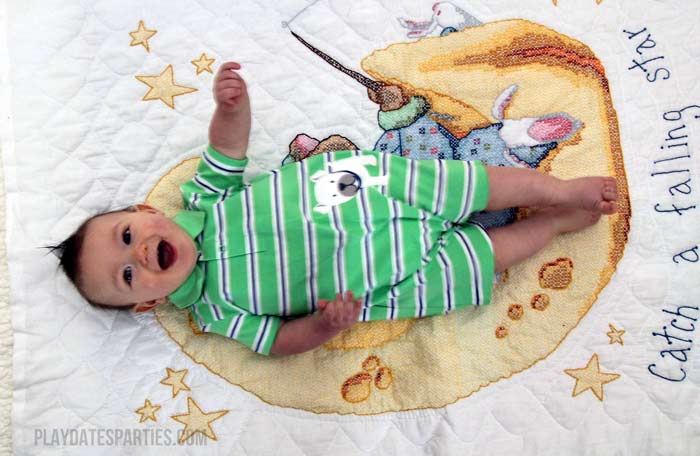 He's oh-so-close to crawling, too. Thank goodness we never took down any of the baby-proofing in our house, because he pushes himself halfway across the floor nearly all the time, and has started to get up on his knees and rock back and forth. He gets so irritated that he can't get moving and is on his belly so much, but won't stay sitting up either! Clearly, we've got to be on the lookout from now on.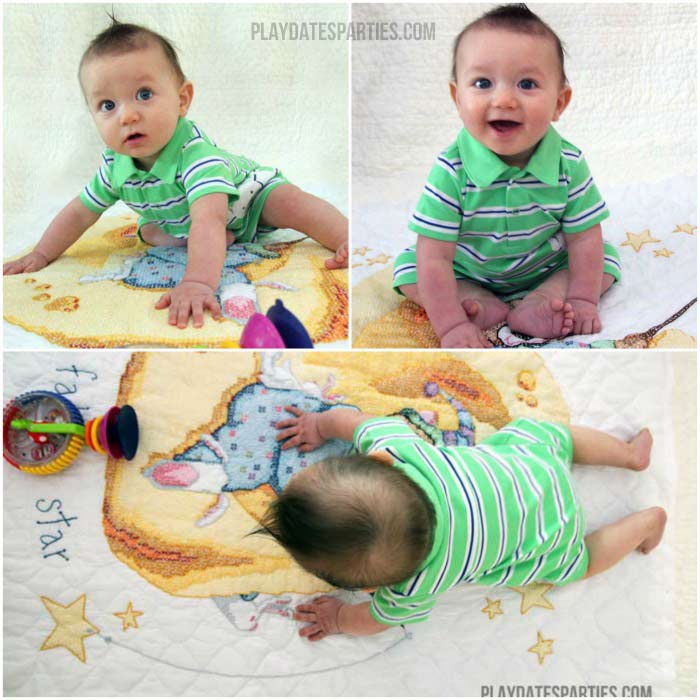 He's at such a fun age right now, with so many milestones just barely out of reach. 'Mama' and 'Dada' are often said, though not specifically directed at any one person. We're nearly at the point of being able to offer table food without giving me a heart attack, he's even pulled himself up to a standing position once already. It's all happening too fast, but we're loving every minute of it!
What are your favorite Kid-friendly Earth Day Activities?
How are you celebrating Earth Day today?
Subscribe via
Bloglovin, Facebook, and Twitter
to get more updates!