Happy Monday!  I hope everyone had a fantastic Mother's Day. We went out on Saturday night for an indulgent meal, and I enjoyed roasted duck and chocolate cake afterward.
Speaking of chocolate cake, I had the pleasure of baking a delicious version for a co-worker recently, aptly named Chocolate Phantasmagoria.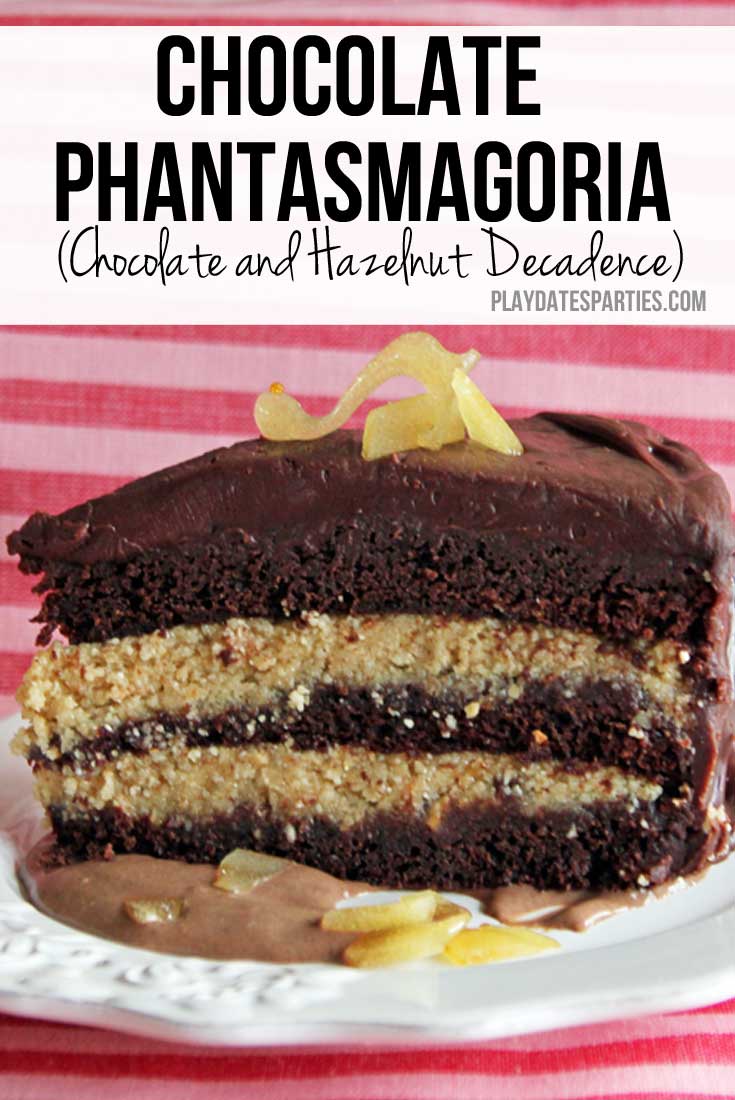 Phantasmagoria.  Fan-taz-ma-Gor-ee-ah.  How about just "YUM".

The original recipe is from Death by Chocolate by Marcel Desaulnier.  In essence, it's a three-layer chocolate cake filled with ganache and homemade hazelnut butter.

The cookbook is still in print, so I won't post the specific recipe, but here's the gist:
1. Bake the best chocolate cake you know how.  Cut it into three layers. Refrigerate.
2. Make some roasted hazelnut butter
3. Make LOTS of ganache
4. Divide the cake layers onto three different plates
5. Spread some ganache on the top and middle layers.  Refrigerate until firm
6. Spread hazelnut butter on the top layer.  Place middle layer on top & spread with the remaining hazelnut butter.
7. Place the bottom layer on top and cover on all sides with remaining ganache.
8. Refrigerate for at least 2 hours.
9. Cut with a sharp knife, and enjoy every blissful bite!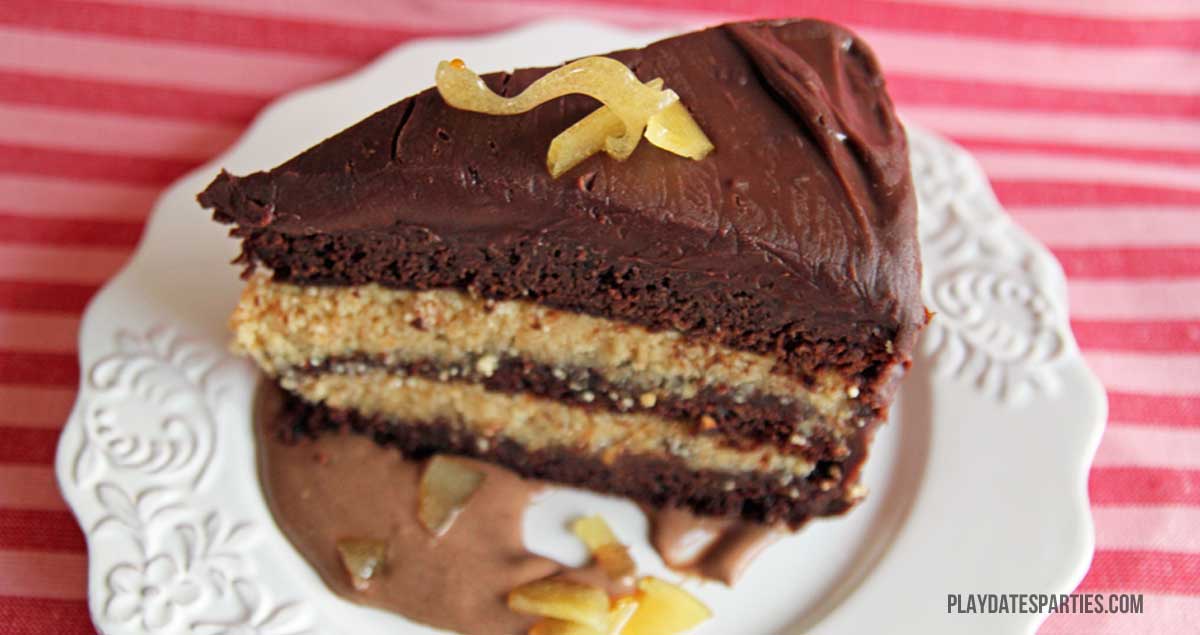 Did I say "Yum" yet?  Because ohmygoodness.  Deliciousness.

Tips for Making Chocolate Phantasmagoria:
– Make sure you use the bottom piece of the cake for the top as it is the most likely piece to be level
– Use the nut and ganache fillings to even out any uneven baking or cuts (The husband pulled our cake out a little early, causing it to fall in the middle.  It was a little bit more difficult to cut, but still tasted fantastic!
– Give yourself plenty of time.  It took me two days to make this cake.  Day 1 was for baking the cake and making the hazelnut butter.  On day 2, I made the ganache and assembled the cake.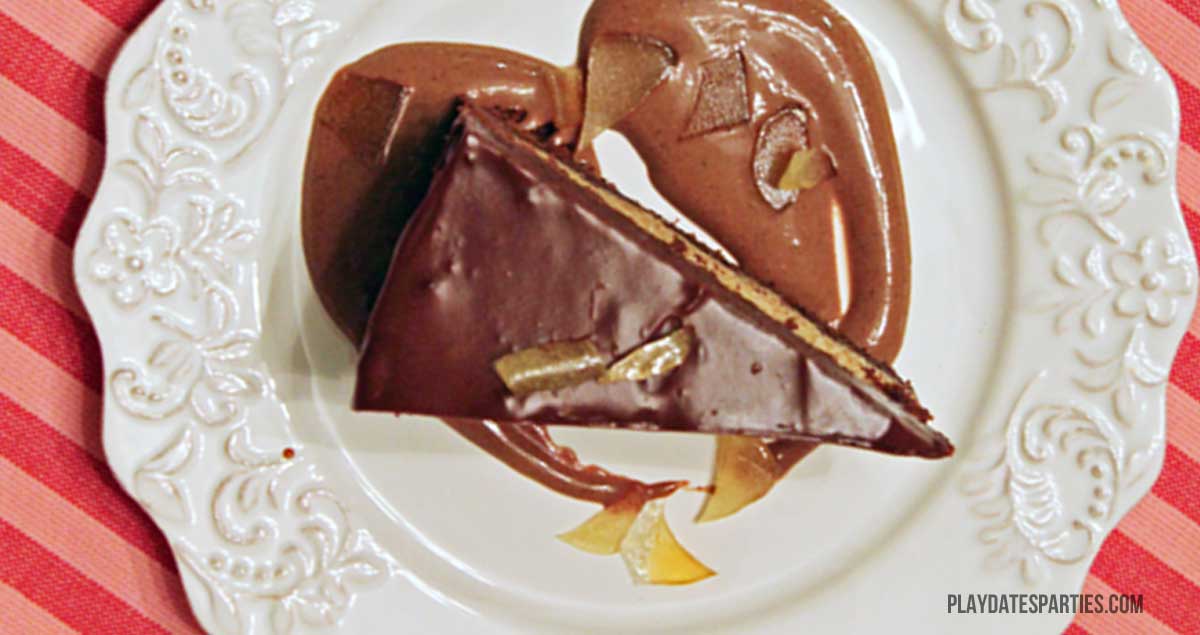 Want to see more insane chocolate goodness?  Check out my post on Death by Chocolate cake or browse the recipes section for more tasty treats.
What's your favorite chocolate treat?
Have you ever made nut butter from scratch?
Sharing at the parties listed at the bottom of this page.
Subscribe via
Bloglovin, Facebook, and Twitter
to get more updates!