It doesn't matter if it's warm or cold outside, your kids will love eating these cheese stick snowman snacks. And they only take a few minutes to make!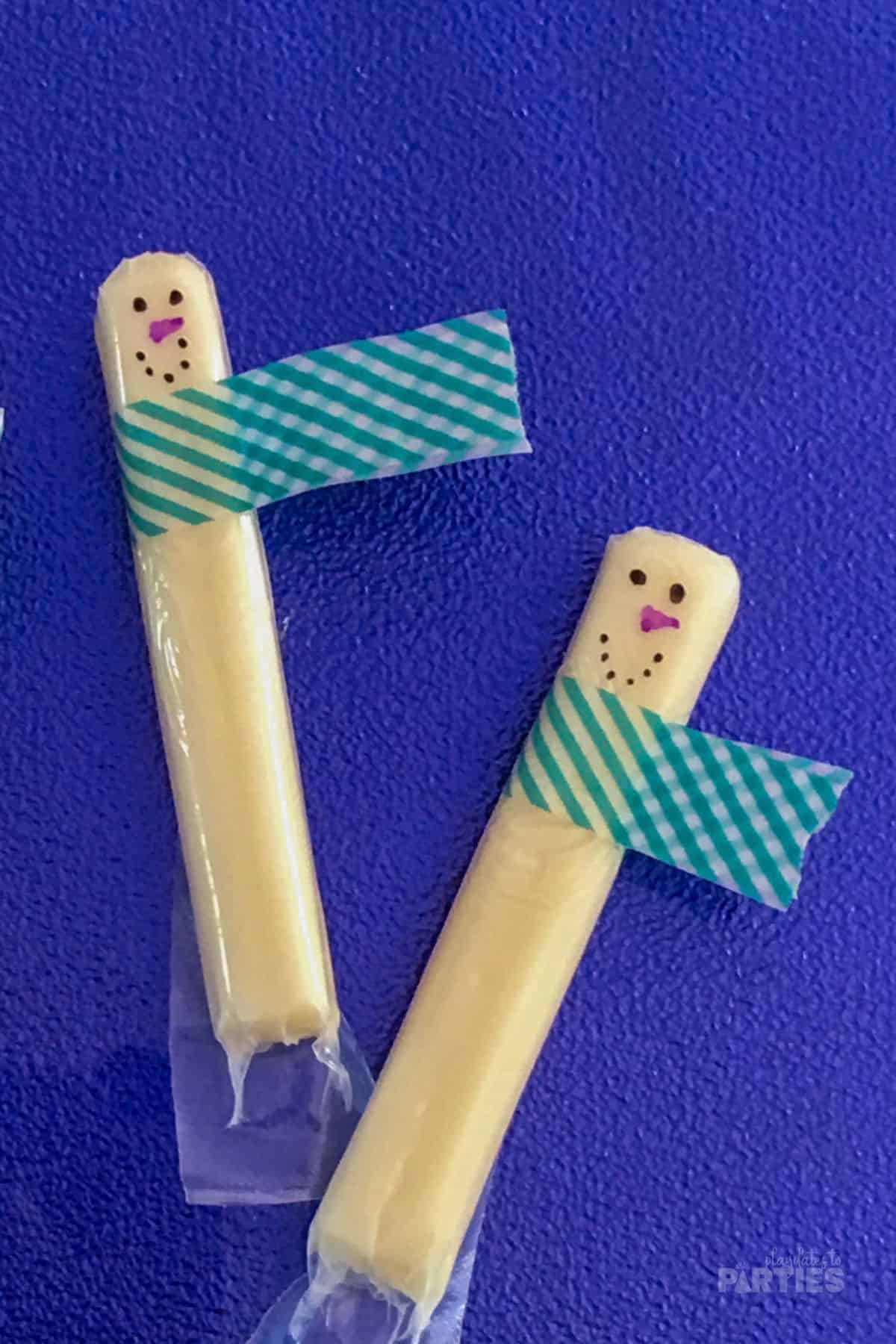 I know that there have been some terrible storms out west and in the Northeast this winter, but for those of us in the mid Atlantic, it feels almost like winter completely passed us by. Both my girls are so sad that they didn't get to have a real snow day. That doesn't mean I'm complaining!
Thankfully, L requested a Frozen themed birthday party last summer, so our girls already have plenty of experience pretending that winter actually happened, even if Mother Nature isn't cooperating. These adorable little cheese stick snowmen were a huge hit, and are super easy to make, whether you only need one or a dozen. (Bonus, they use one of my favorite craft supplies!)
So no matter if you've had 6 feet of snow or barely even a flurry, you can still celebrate what's left of winter with these fun kid-friendly snacks. I'm sharing all the details today over at Diary of a Real Housewife, including why I didn't use other craft supplies, and a few other little tricks.
P.S. – You don't want to miss the party photos, check them out over here!
Subscribe via
Bloglovin, Facebook, and Twitter
to get more updates!