Make Thanksgiving easy with a printable Thanksgiving dinner planner that keeps your checklist, menu, & project notes all in one convenient place.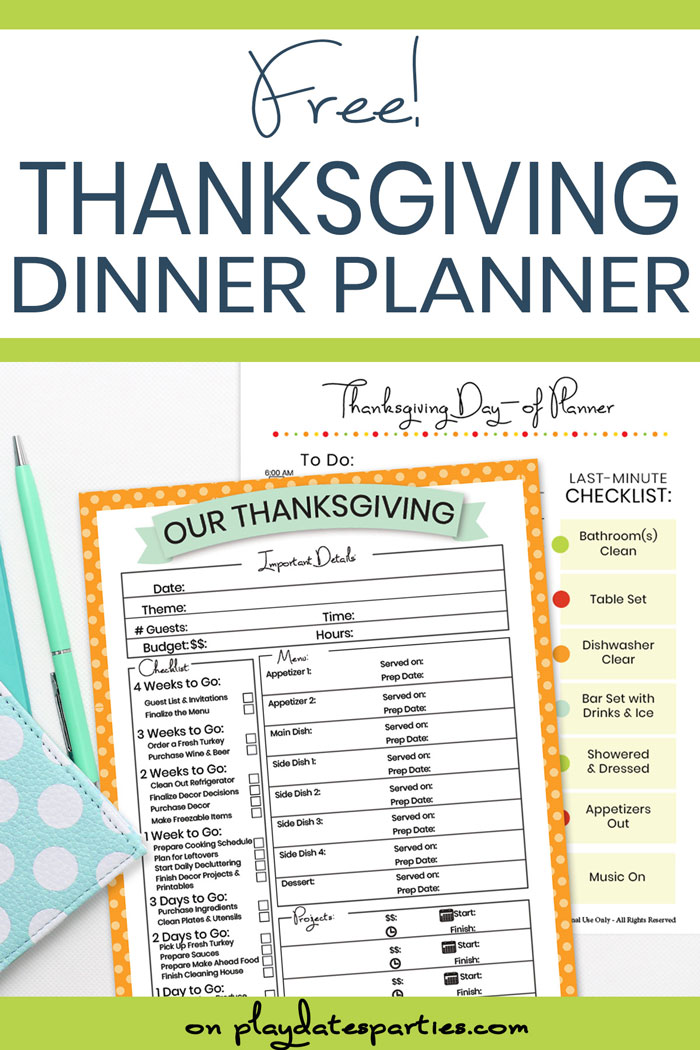 Planning a Thanksgiving Dinner?
I'll be honest, I find Thanksgiving dinner more difficult to plan than most other parties and events.
It's probably because I prefer serving our parties buffet-style. It's so easy breezy. Just set everything out, and let the guests enjoy themselves.
And while you can serve Thanksgiving buffet-style, it's just so much nicer when you've got everyone sitting around the table together.
But that takes a lot of coordination, which is why it's important to get and stay organized.
Thanksgiving Planner Printable
In order to help us all out (because I need help staying organized too!), I decided to update my old Thanksgiving planning guide printables.
The old version is still available in the resources library, but I've been learning new, more professional design software this year, and I wanted to upgrade what's available to make it more fun and functional.
Need a reminder of what the old one looks like?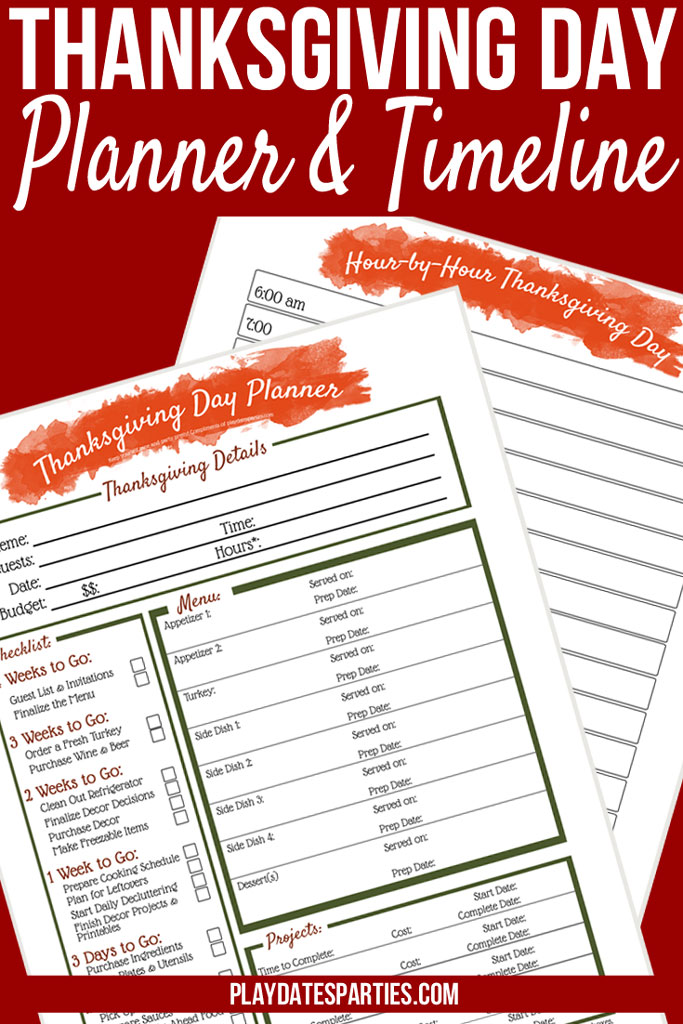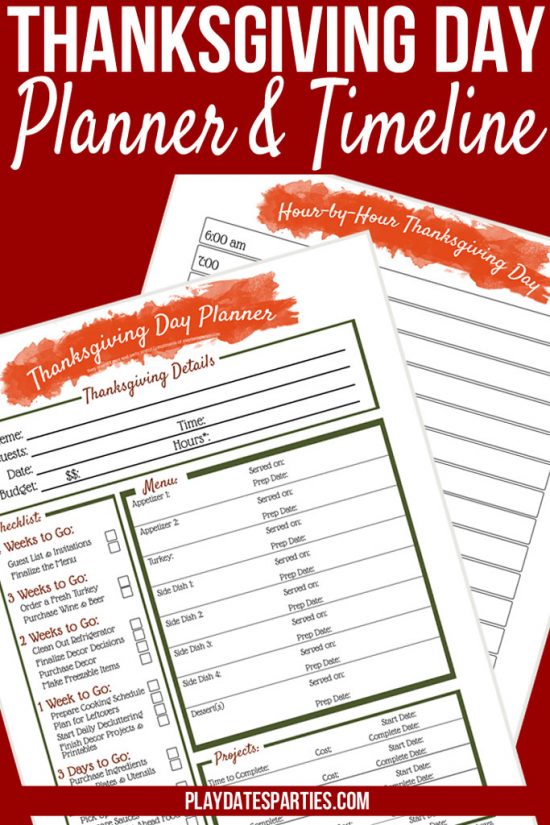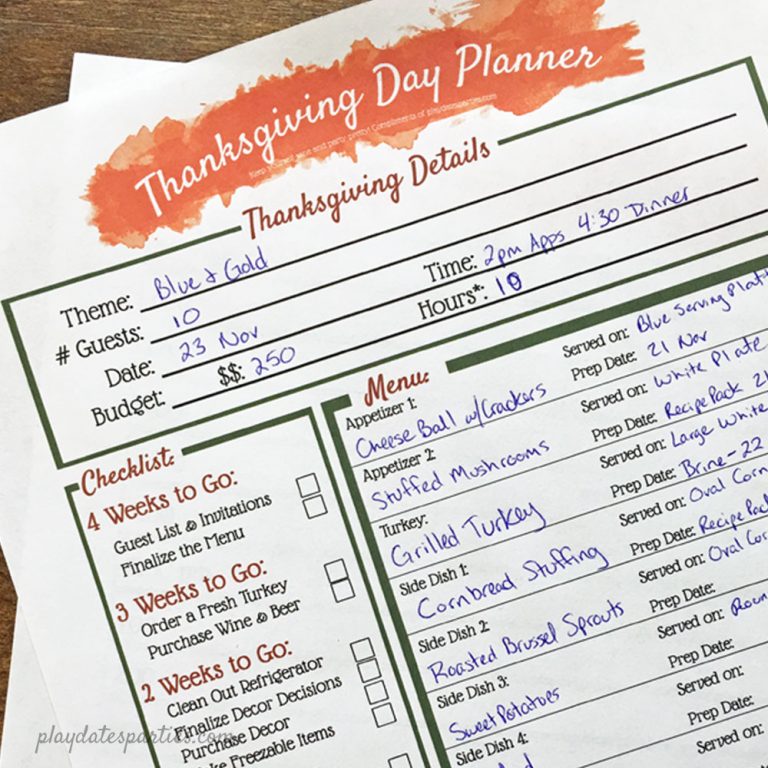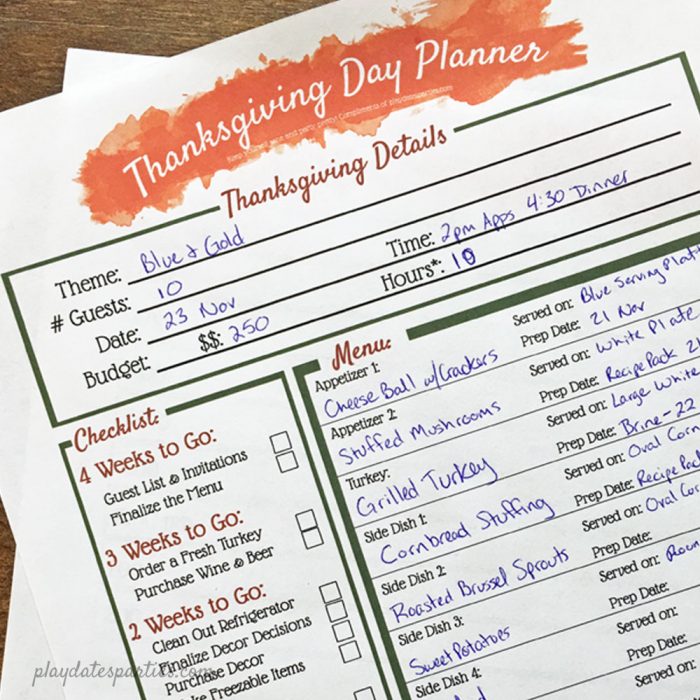 (Confession: I hate those images, but for some reason they do okay on Pinterest, and if that's an image that brought you here, I don't want you to be confused. So they're staying.)
I've been having so much fun with the new design software that I ended up creating not one, but two Thanksgiving planning guide printables for you to choose from. Hooray!
Not only that, but I asked for feedback from newsletter subscribers about party planning printables earlier this year, and here's what I heard most:
Planners with too many pages are overwhelming.
Hooray for color!
But not too much color or it uses too much ink. (hmmmm….)
Make it easy to use!
So I combined that feedback with my own experience to end up with two awesome options. Let's take a look:
Free Thanksgiving Meal Planner
The updated Thanksgiving meal planner is very similar to the original and to my free birthday party planner, but with a fresh color scheme, easier fonts to read, and my favorite addition….the ability to write in the planner straight from your computer!
(Please tell me I'm not the only one whose hand cramps when writing a lot by hand these days)
Page one is your 'snapshot' page, which provides the basic plan for everything you need to get done. It's got the most important information to remember, your thanksgiving dinner planner checklist, spaces for 8 menu items, and even a spot to plan out your projects.
Because if I've said it once, I've said it a thousand times: None of us have the time to pull together crafty parties willy-nilly. We need to budget our crafting time just as much as we do our cooking time and our financial budgets.
Page two is the day-of Thanksgiving dinner planner. That's where you take everything that needs to be done before dinner and back into your timeline for the day.
Making mashed potatoes and green beans? Check your recipe times and write down exactly when you need to get started on both to have them ready in time for dinner. Then rinse and repeat for all your other to-do items.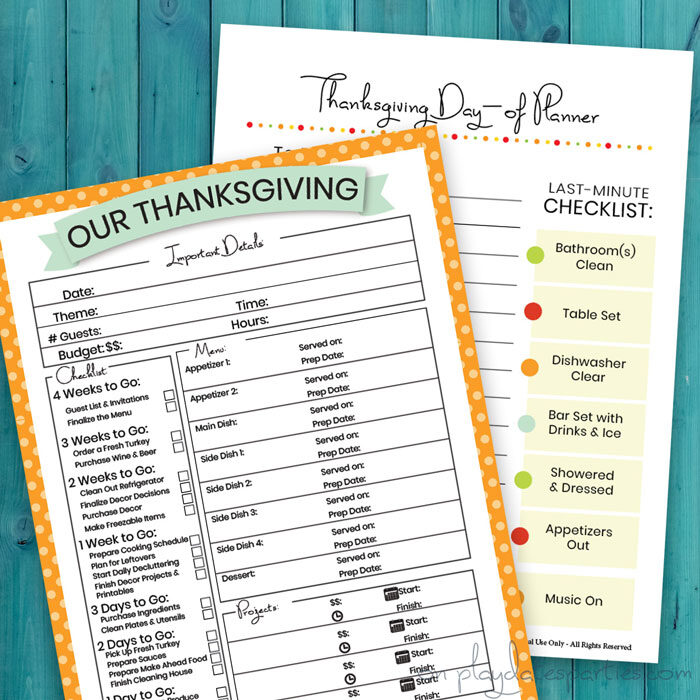 Premium Thanksgiving Dinner Planner
Okay, so all that's awesome, and it may well be enough for you. But what if you want just a little bit more?
That's where the premium Thanksgiving dinner planner comes in. You get everything that's in the free Thanksgiving meal planner plus:
Thanksgiving menu planner and shopping list,
Menu planner for a pot-luck Thanksgiving,
DIY projects and decorations planner and shopping list,
Full-page Thanksgiving dinner checklist and countdown
Fun cover page to put in your binder or folder
Two notes pages for sketches, reminders, or anything else you might want to jot down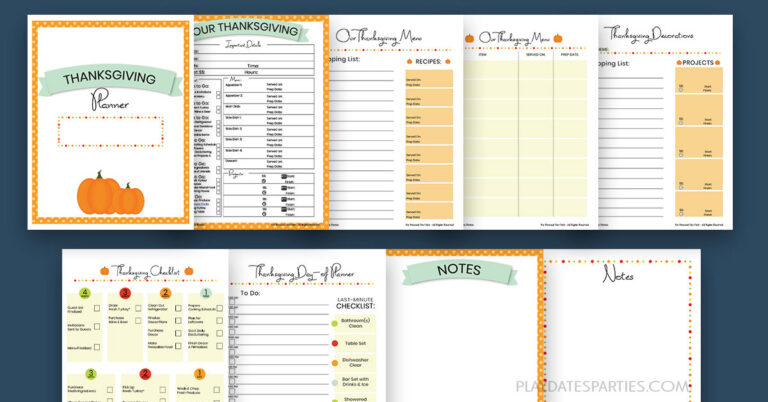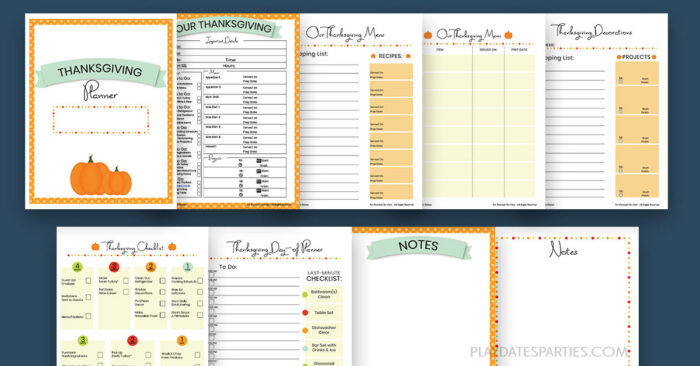 The premium Thanksgiving planner is available in my shop for a super-low price. (Especially when you figure you can use it for years to come.)
How about we make it extra easy?
First, a little bit of honesty here: I've tried a multi-page printable Thanksgiving dinner planner and ended up more disorganized than when I started!
Either pages got lost, notes got put on the wrong page, or it just became too cumbersome to handle.
Not good.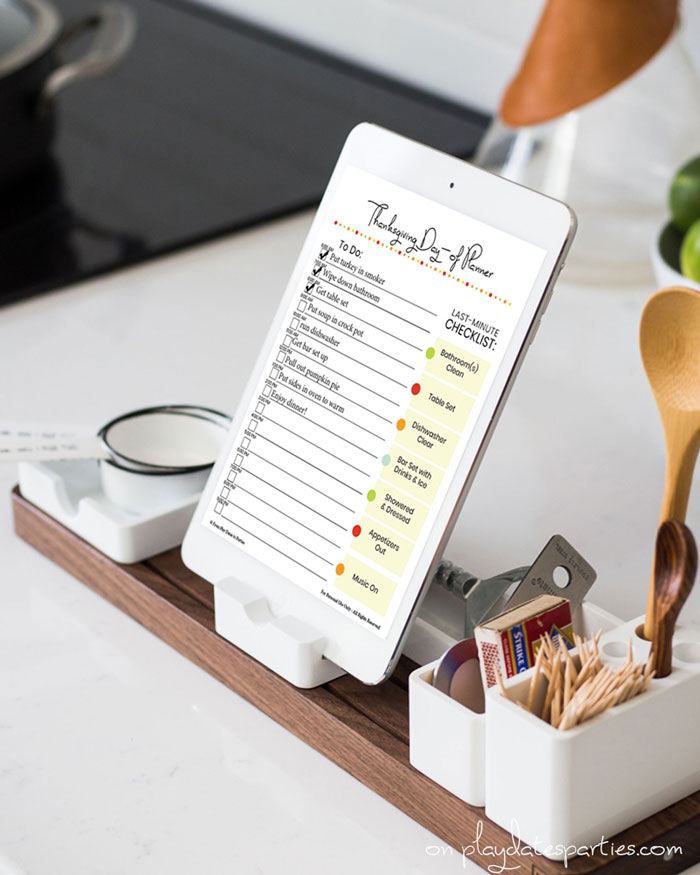 And I've heard about magic apps like Evernote, but it just always seemed like one more thing to add to my already-long apps list, and one more login to remember.
But the fact that these are editable PDFs mean there's a little Mac and ios trick that you and I can use to edit the planner where ever we are.
Game. Changer.
I tried putting it in writing, but realized it would be easier to show instead of tell. So I made a video to show you the trick I'm using to take my Thanksgiving dinner planner with me everywhere…without actually taking the planner with me everywhere.
But if digital planners aren't your thing, these are just as easy to print off onto sturdy white card stock or heavy-duty paper (I like 32-lb weight).
Trust me, you'll be glad to have your plan on sturdy paper that can go through a beating for a few weeks and stay intact.
Here's some Inspiration to Add to Your Thanksgiving Planner
Now It's Your Turn
So, which is best…the free two-page Thanksgiving planner or the premium version?
Well, it depends on you really.
Do you get overwhelmed with a lot of planning pages? Or have a pretty good grasp on Thanksgiving already? Then the free Thanksgiving dinner planner is probably fine for you.
If you want a little bit more room to write and take notes, then you may want to check out the premium Thanksgiving planner. Or you can give the free version a try and see if you want to upgrade to the premium version later. It's totally up to you.
The two-page printable Thanksgiving Dinner planner is available for free in the subscriber's resources library. If you're already a subscriber, just check the latest email for the current password and link and you're all set.
If not, just fill out the form below to get access:
Then you'll get the free printable Thanksgiving Dinner planner and all the other free printables ever offered on the blog! You'll also get updates in your inbox with exclusive content, tips, and a sneak peak at what's coming up.
---