Early games call for the best breakfast tailgate foods. Here are easy, make-ahead recipes, tips, and a downloadable checklist for a fun game day experience.
What do you do when a neighbor offers to sell you lower-level tickets to a Redskins game at a discount?
If you're our family…you move heaven and earth to buy them and get a babysitter!
Even though we live closer to Baltimore these days, the Husband is a life-long Redskins fan. So there's no way we're going to pass up the opportunity to go to a game. Especially when the tickets are as good as these were.
So we started planning a tailgate.
The only thing is that it was a one o'clock game. And if you're at all familiar with local traffic, that means you need to be at the stadium early in the morning. That's not typically the time you want to be roasting burgers and hot dogs.
So we decided instead to make some breakfast tailgate foods and to party kegs and eggs style!
Make Ahead Breakfast Tailgate Foods
Here's a look at what we brought with us to the game:
Breakfast Biscuits & Croissants
I learned this trick from catering so many years ago: Prepare biscuits or croissants in advance with meat and cheese, and heat them up on a sheet pan in the morning. We transported the hot food in stoneware dishes and thermal carriers.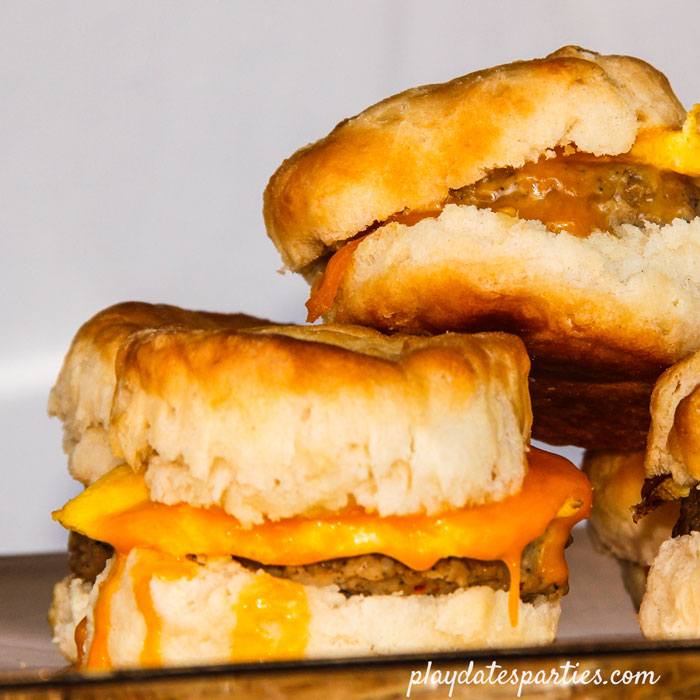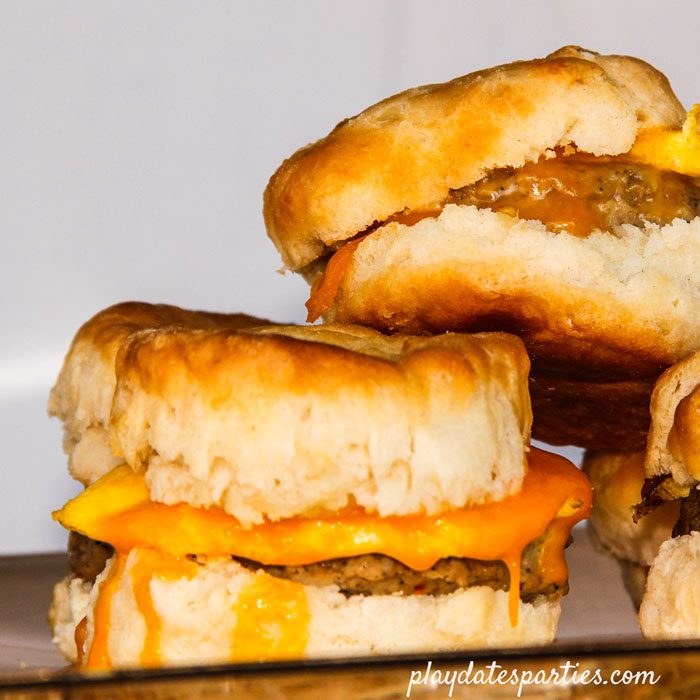 Chocolate Dipped Pretzels
The most time-consuming snack for this entire event was the chocolate dipped pretzel sticks. I never realized how difficult it is to get a smooth finish with candy melts! Unfortunately, the red candy melts ended up looking a bit chalky. At least they tasted good!
They were pretty easy to transport in a gallon-sized ziplock bag. When we arrived, I just added a bag of red beans to a glass vase and used that to hold everything upright.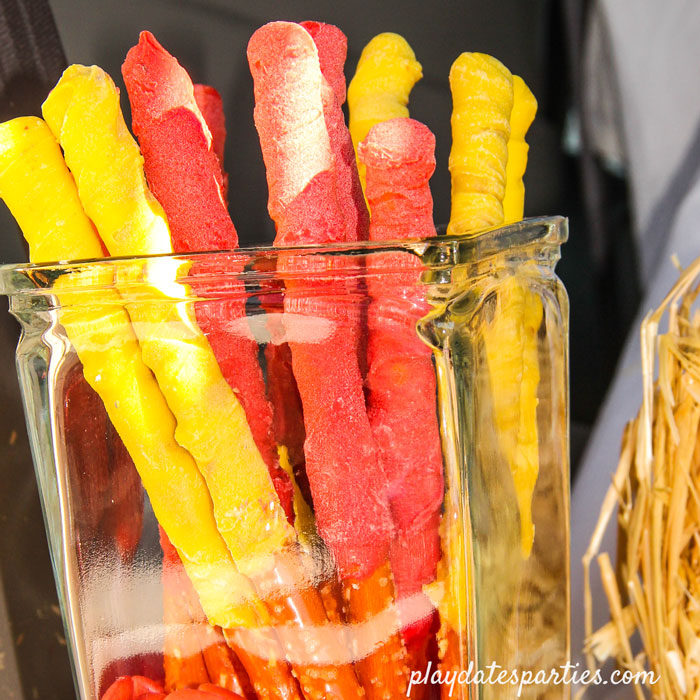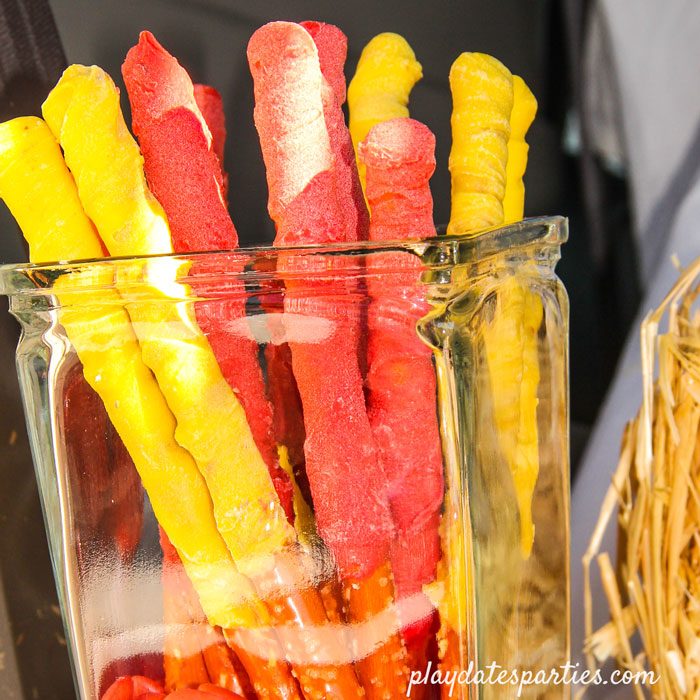 Mixing in Store-Bought Treats
I made a pan of the husband's favorite brownies (Ghiradelli) and brought a mix of BBQ and plain flavored kettle chips for extra snacking. It was all about bringing treats that are both tasty and portable.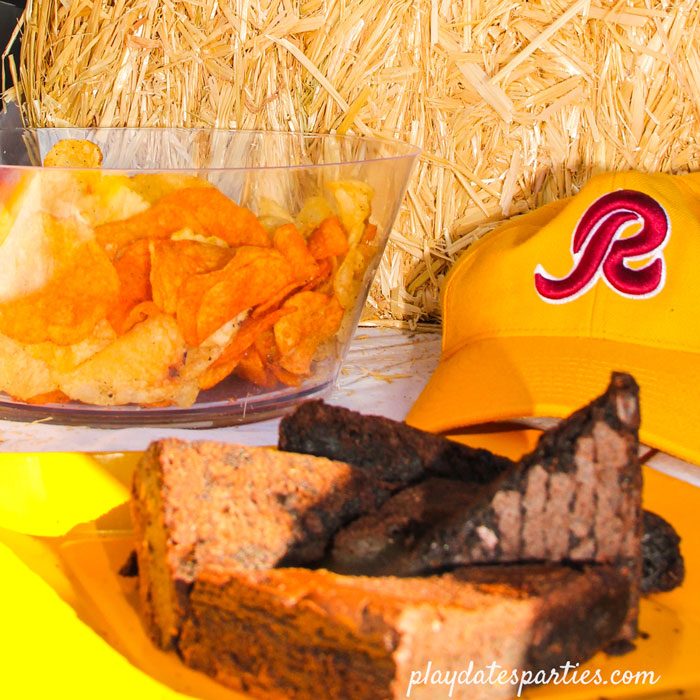 More Tailgate Recipes You Might Want to Try
Tips for Bringing Food for a Breakfast Tailgate
Keep the menu simple and portable. You won't have a kitchen or trash cans available, so don't overdo it.
Prepare your food the day before and heat it up quickly in the oven on the morning of the game.
With this Cigarette Lighter Adapter, you can even bring an electric griddle or crock pot! (Just make sure to cook the food in the crock pot overnight, using the adapter to keep it warm while you tailgate)
Use a thermal carrier bag that fits at least two casserole dishes to bring warm food. That way the cooler can be free for the cold drinks and beer
More Tailgating Tips and Tricks
Bring an old bed sheet or plastic tablecloth. Use these to drape the back of your car so spills and crumbs can be quickly cleaned up.
Disposable plates and napkins are key. You can keep it fun with team colors, or keep it neutral.
Rain in the forecast? Invest in an inexpensive pop-up tent to stay dry. You'll be surprised how much you use it for other events too!
Buy extra napkins or bring a roll of paper towels…or both.
Bring a box of trash bags with you and set a couple up right outside your car. Encourage everyone to use them while you party, to keep things cleaned up. Who wants to worry about cleaning up when it's time to leave for the game?
Sound like a lot to keep track of? Well, you're covered! Stay organized with this downloadable Game Day Tailgating checklist. It's in the resources library, which is an exclusive bonus for newsletter subscribers. Click here to get access and download your copy today!
Now It's Your Turn
I'm so grateful for the generosity of our neighbor. Even though our team lost miserably, it was a lot of fun to spend a few kid-free hours with my husband. And with these breakfast tailgate foods, tips, tricks and the downloadable checklist you can have as much (or more) fun as we did. Happy tailgating!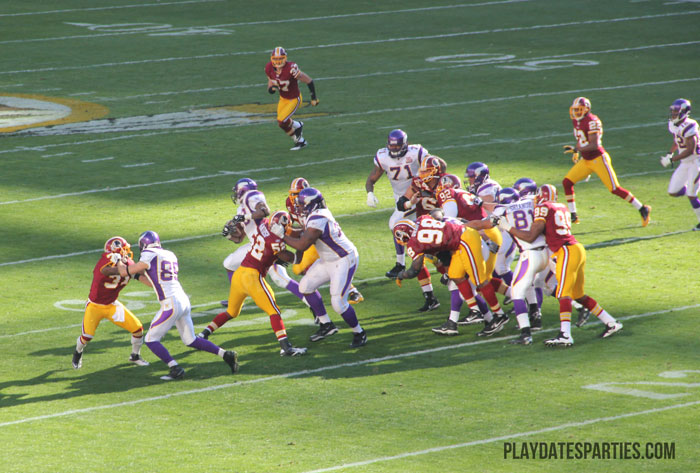 What are your favorite game day tailgate foods?
Who's your favorite football team?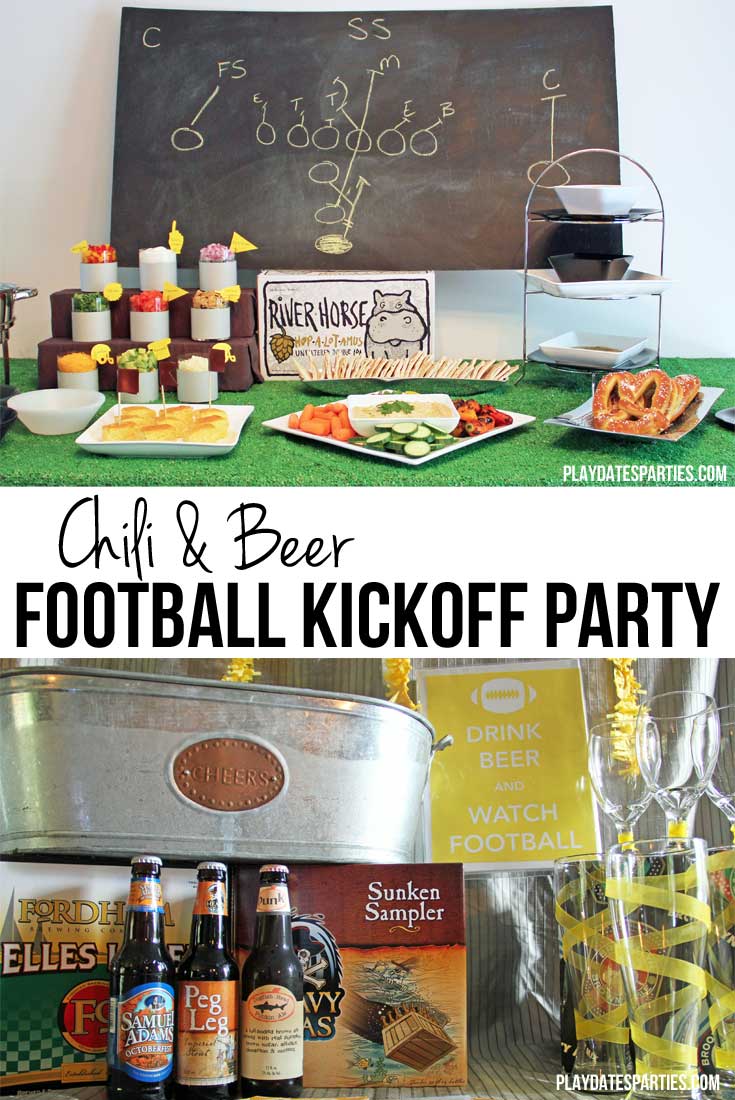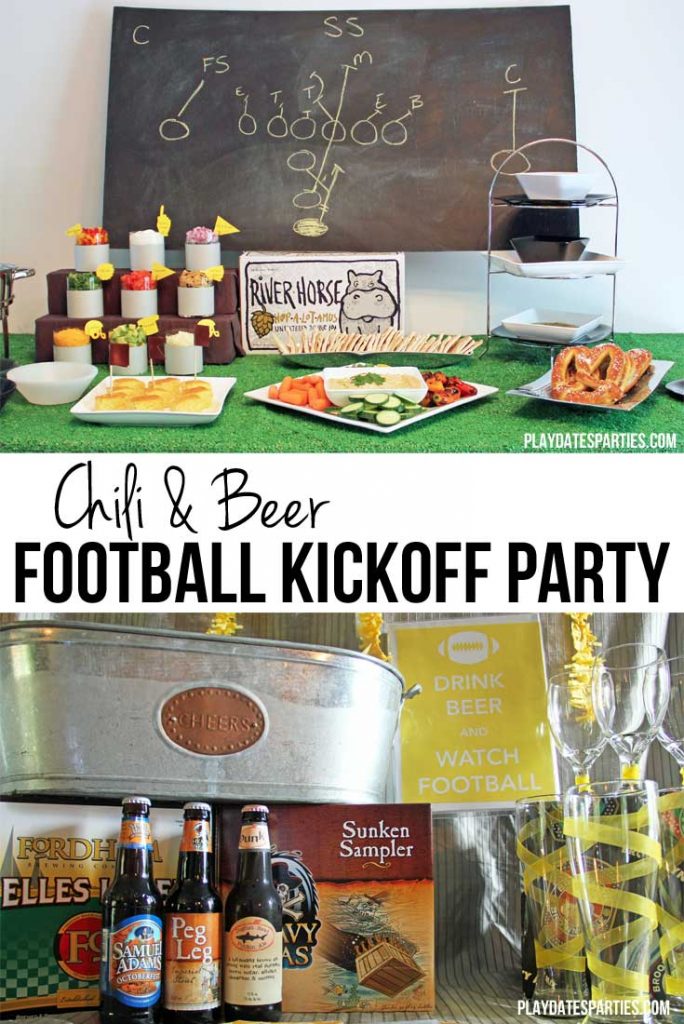 Don't forget to subscribe via
Bloglovin, Facebook, and Twitter,
to get more updates!