We're in the midst of the great debate over here:  what Halloween costumes for the girls to wear?  T initially started off wanting to be something "scary", but I think I've convinced her that school won't allow it.  Mostly, I'm just not ready for my 5-year-old girl to be moving on to the gory side of Halloween.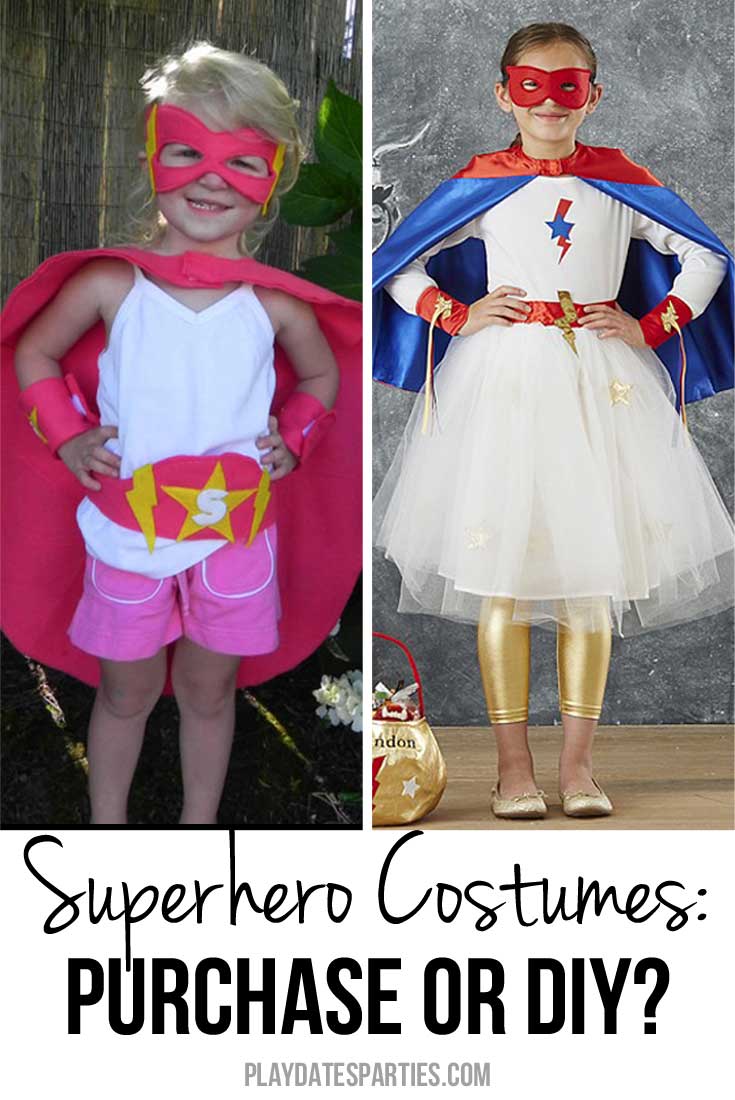 We've narrowed it down to two or three categories, and my personal favorite is superhero costumes.  She's been into Batman Batgirl since she was a little toddler, and already wore a store-bought Batgirl costume two years ago.  But I'm itching to start crafting more often, and love some of the DIY superhero costumes for girls out there these days.  Plus, how cute would two girls be as superheroes? (See what we ended up with here)
[bctt tweet="Show off your #kids inner superhero with these great #costumes! #DIY" username="PlayDatesParty"]
Unfortunately, I don't sew. That's a major limitation, but it's not insurmountable.  Here are some fantastic no-sew DIY Superhero costume tutorials that I found: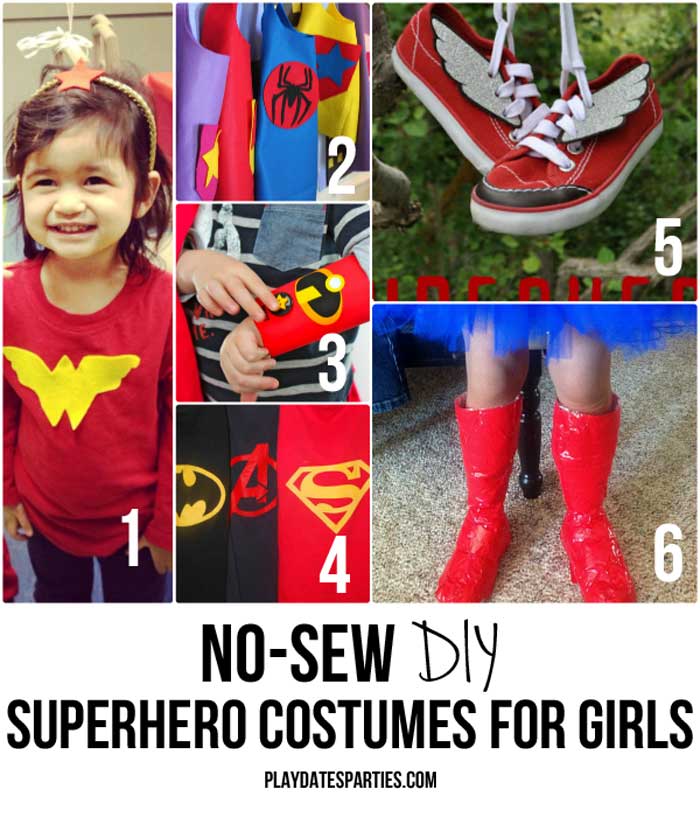 1 – Easiest No-Sew Chest Appliques
2 – No-Sew Felt Superhero Cape
3 – Superhero Cuffs from Paper Rolls
4 – DIY superhero cape from a T-Shirt
5 – No-Sew Shoe Wings
6 – DIY Superhero Boots
Then again, I still work full-time, and T can be a little picky. She loves to browse the costumes at the stores, and may just insist on buying something. That's why I already found some adorable superhero costumes for girls that can be purchased.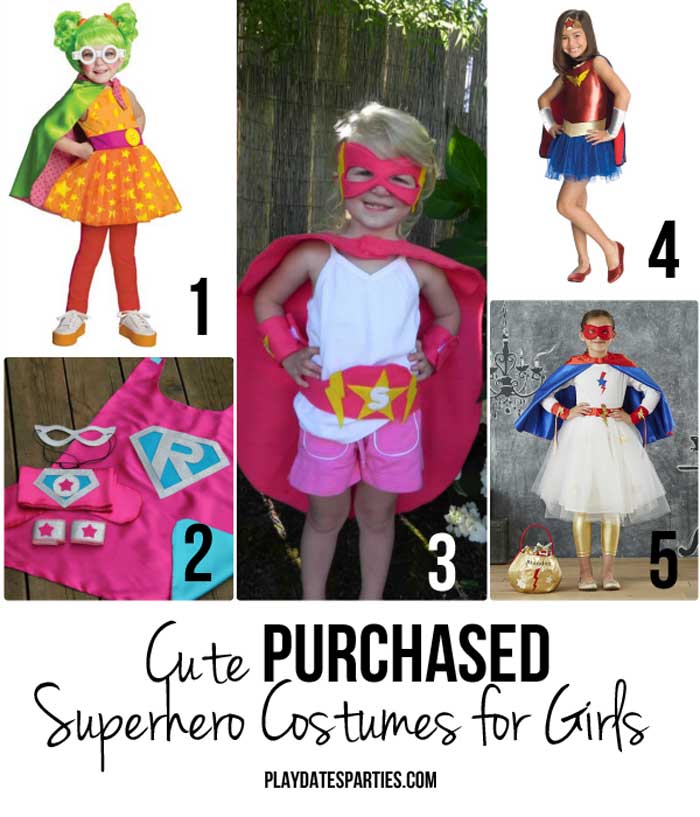 1 – LaLa Loopsey Dyna Might Costume
2 – Satin Superhero Costume Set by SuperKids Capes (Etsy)
3 – Baby Dear Felt Superhero Costume Set (Etsy)
4 – Wonder Woman Tutu Dress (Amazon)
5 – Amazing Girl by Pottery Barn Kids
In reality, our budget is much tighter than many of the costumes above. And if I have the time, dressing our whole family in superhero costumes would be so much fun. These two families are certainly great for inspiration:
Would you purchase or DIY Superhero costumes for girls?
Which of the costumes above are your favorite?
Don't forget to subscribe via
Bloglovin, Facebook, and Twitter,
to get more updates!