Are you getting frustrated with your DIY house renovation? Follow these 5 tips to stay motivated and get that project done!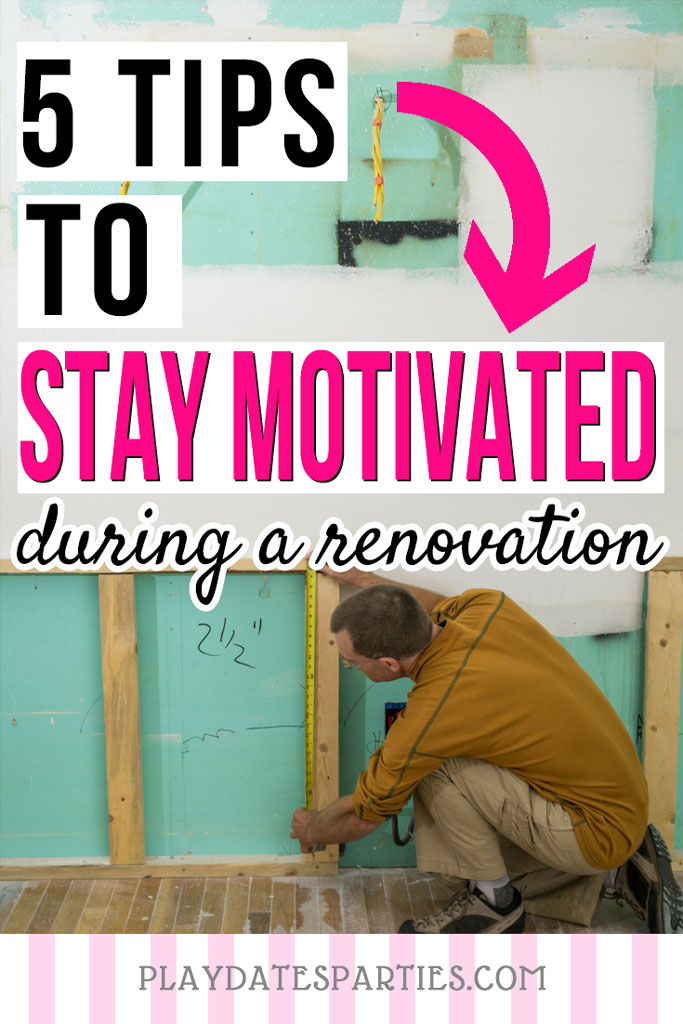 It happens so often.
You start your home renovation with gusto. You're motivated and inspired. And you're convinced that in just a few short weeks, your room is going to be completely transformed.
But then life happens, and for one reason or another, that renovation falls by the wayside.
Perhaps you finished the big projects and just lost the motivation to do the little boring projects. Or maybe your kids got sick, and you just never recovered from the halt in progress.
I've been there with you far too many times to count.
It's week 4 of the One Room Challenge, and I should be farther along with organizing and re-decorating our linen closet and built-in storage nook.
The excuse I've been using is that fall is the busiest time of year for our family. We've taken a 6-day trip to Colorado, gone to fall festivals, and trekked all around town for after-school activities and toddler groups since starting this project.
But getting stuck on a project and failing to complete a renovation is one of the worst things to do.
If you're like me, you end up frustrated that your space doesn't live up to its potential.
It doesn't have to be that way. There are ways to maintain motivation and get that renovation project done!
5 Tips to Stay Motivated During a Renovation
1. Give Yourself a Reason to Complete Your Project
Does your house look its best when you have people coming over?
For me, throwing a party or having a holiday get-together motivates me to do things that wouldn't get done otherwise.
It doesn't matter what the reason is. Schedule a play date, host a Memorial Day barbecue, or holiday open house. Just find a reason to get the project done and commit to it.
(P.S. – The One Room Challenge is also a great external motivator, too!)
2. Develop a Plan
Get specific. Identify each project that is necessary to complete your renovation and write it down.
When another project comes up (and they always do) ask yourself these questions:
Is it optional? If so, maybe you need to take it off the list.
Is it required before I can do something else on my list? If the answer is yes, then keep it.
3. Keep Track of Your Progress
Make note of what you've done already.
For some, it's enough to take a 'before' picture and look at it during the renovation. Others might find it helpful to compare a 'before' picture to their design inspiration.
You can also keep it simple and just list out your progress, like our list here:
4 Weeks In:
Completed:
Purge the contents of the linen closet
Paint the linen closet
Update linen closet shelves
Install storage behind the closet door
Dip Dyed Storage Boxes (tutorial coming soon!)
Started but Not Completed
Beadboard backing for open storage shelves
Storage containers for the linen closet
Lighting for both spaces
Projects Not Yet Started
Purge items in open storage shelving
Stain/paint wicker baskets for storage
Find or create large sliding/rolling storage
Improve the look of the linen closet door
Final styling of both spaces
4. Reprioritize
Sometimes the plans we put together aren't always realistic with the realities of renovation. It's important to remember the overall goal and stay flexible.
Every once in a while, take a look at your to-do list and double check that your projects are ordered in priority.
Get rid of 'wish list' projects that don't fit the budget or timeframe. Reorganize that list if you need to, making sure that everything makes sense for your project and your lifestyle.
5. Take a Break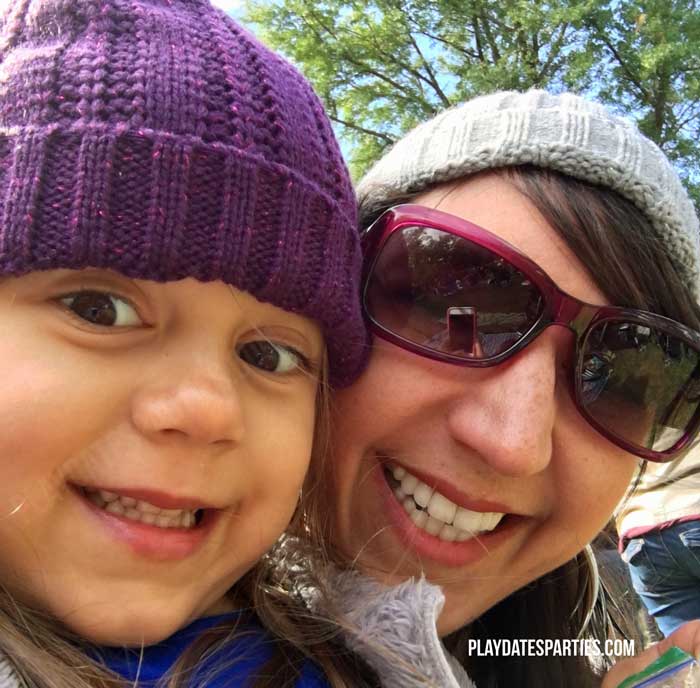 Sometimes working on a project can take over too much of your time and energy. If you're not careful, that can lead to serious burnout.
Developing a plan and a task list can help, but sometimes you just need to step away for a day or two.
I took that advice this weekend. Our family went to the zoo for a festival and just enjoyed spending time together. No renovation or blog talk allowed. I also took some time to read a library book and just enjoy some pear and quiet.
That little break made a huge difference. I now feel recharged with a clear mind, and plenty of motivation.
So, you may not need to take a long break. Give yourself an afternoon, a day, or even a weekend. But don't let that weekend become a week or a month.
See the Entire Renovation:
Now it's your turn…
Take some time today to finish at least one project you started some time ago. Even if it's just something small.
You'll remember how good it feels to get things done. Then, make your plan and set a deadline. Before you know it, your room will finally be transformed into a space you love.
Have you ever stopped a renovation before it was finished?
How do you stay motivated during a renovation?
---
---
I want to extend many thanks to the readers who have enjoyed renovation and home DIY posts over the years. Unfortunately, in January 2018 I was diagnosed with Stage II breast cancer and had to stop doing home renovation posts due to treatment.
Since that time, my focus has been on making this website an amazing resource for the everyday mom's parties. Due to their popularity, the DIY posts and tutorials will remain on the website, but comments are now closed. Thank you again and I wish you the best in your DIY endeavors!
SaveSave