Did everyone have a good Christmas?  Ours was a bit of a mess, but all those details will be revealed tomorrow.
For now I'm just still in shock that 2015 is going to be here in just a few days!  I still remember when the Husband and I used to plan for New Year's Eve weeks in advance.  We would scope out the best open bar parties in downtown DC, get all dressed up and go out for a night on the town!  Now that little ones are in the mix, we enjoy having a night dedicated to just spending time together.  It usually involves a good bottle of champagne (or two) and either Netflix or Amazon Prime streaming.  I never thought I would look forward to something so much, but it's one of my favorite date nights of the year!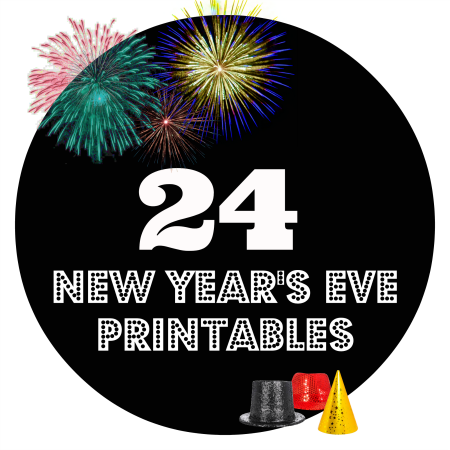 If you're doing something a bit more exciting, there are plenty of bloggers out there who have you covered.  There's décor, activities, party wear and even an anti-resolution list (LOVE that!).  It's so easy to throw something together.
Don't forget you can check out the 2013 New Year's Eve printables, 2012 New Year's Eve printables,and 2011 New Year's Eve printables too!
How are you celebrating New Year's Eve?
Do you like to go out and party, or stay at home and relax?

Like what you see?  Don't forget to subscribe via Bloglovin', Facebook, or Twitter!