I hope everyone had a wonderful Christmas! This was definitely a big one for the girls. The biggest gift for the kids was a new indoor trampoline. Though I'm not sure if it's more a gift for the kids or for us. Both girls love to spend time jumping up and down, and I love that they have another way to get their energy out. We did have a little mix-up, though, as some of the grandparents didn't get the gifts in the right bags. L wasn't too happy to know that some of her gifts were going to have to get shipped off to her cousin; but I'm sure she'll get over it quickly. I'll just keep pointing her to the trampoline.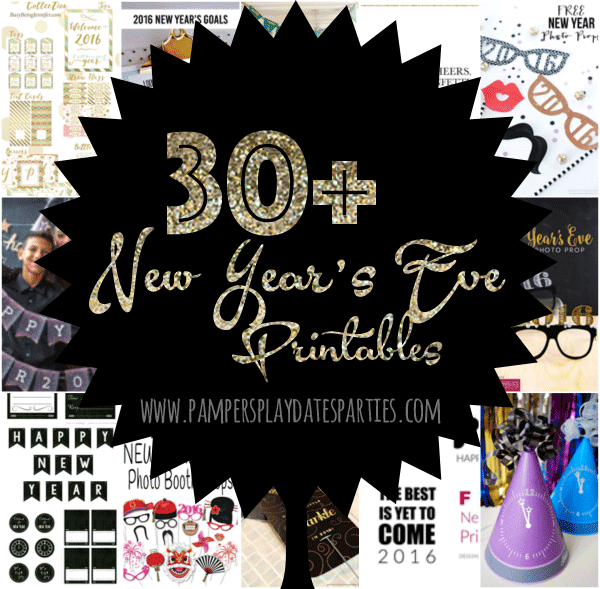 In any case, New Year's Eve is this Thursday! The Husband's brother and his wife are coming over to visit, and I'm getting excited about hosting a nice dinner for them. And with such a short timeframe between Christmas and New Year's I'm definitely looking at using some of the free printables that are out there.  Now I just have to figure out which ones! (Don't forget to check out printables from 2014, 2013, 2012 & 2011 for more designs)
Do you have special plans for New Year's Eve?
Does your family have any New Year's Traditions?