I'm posting late today, but it's for a good reason!  I just couldn't seem to scrounge up enough New Year's Eve printables for my liking last night…so I had to wait until today.  And I wasn't disappointed.  Now I'm here, late tonight to share with you my latest Printables roundup!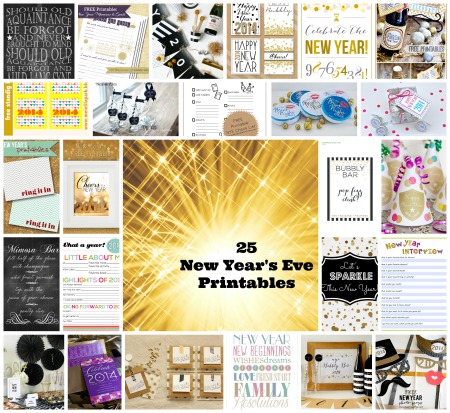 Last year there were a lot of colorful New Year's printables to be found, but it's obvious that gold has made a huge comeback in 2013, and promises to continue into 2014!  Even if you're not celebrating with a  party this New Year's Eve, there's a little something to be found for everyone in this roundup!
How are you celebrating this New Year's Eve?


Like what you see?  Don't forget to subscribe via Bloglovin', Facebook, or Twitter!