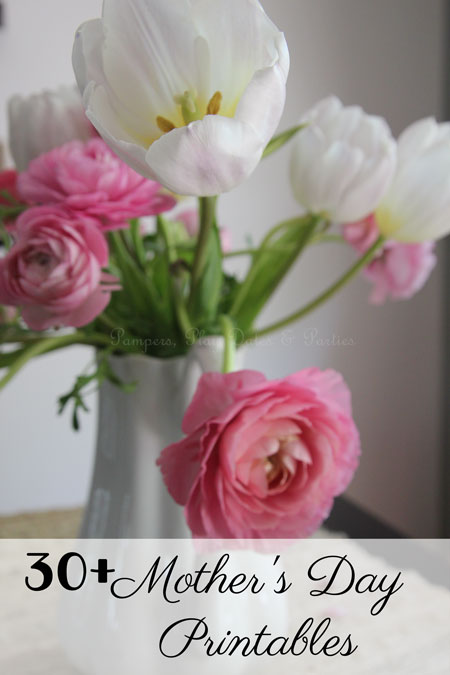 I guess I should just change my name to "Last Minute Leslie"…Mother's Day is just over a day away! If you're anything like me, then you haven't gotten anything done either. But lucky for both of us, you're in the right place today because it's time for another printables roundup!Mother's Day is just over a day away and if you haven't already, it's time to get decorating.  I've pulled together a collection of more than 30 of this year's best printables to help celebrate the mother's in your life.  And, of course, if you don't see what you're looking for, check out the roundups from
Printables are perfect for last minute gift giving and decorating. There's no need to run to the store and hope that there's a decent card left on the rack (trust me, we've been burned by finding that the cards were pulled on Father's Day when we were on the way to my in-law's house). All you have to do is find your favorite, print it out, maybe do a little cutting or folding and voila! This year I've pulled together 30 of the best Mother's Day Printables all in one place so you don't have to spend extra time going between websites. I like the poem from Just a Touch of Crazy and the party printables from One Charming Party best. Which printables are your favorites?
I hope you and your family have a wonderful Mother's Day!