Is it just me, or does it seem like there is just one event right after another these days?  This weekend our family took a trip to Ocean City Maryland, where the Husband finished his first ever half marathon.  (If you follow me on Instagram, then you already saw him with his medal!)  The kids and I are so proud of all the hard work he's put into preparing for this race.  He even set a new personal record!
But now that we're back home, and I've taken some time to relax in this beautiful weather we've had for the last couple of days (as proven by the accidental sunburn on my shoulders), we're moving right along to making our plans for Mother's Day…which is THIS Sunday!  I'm not ready for it at all, and suppose that if anything's going to get to my mother on time, I should take care of that today, no?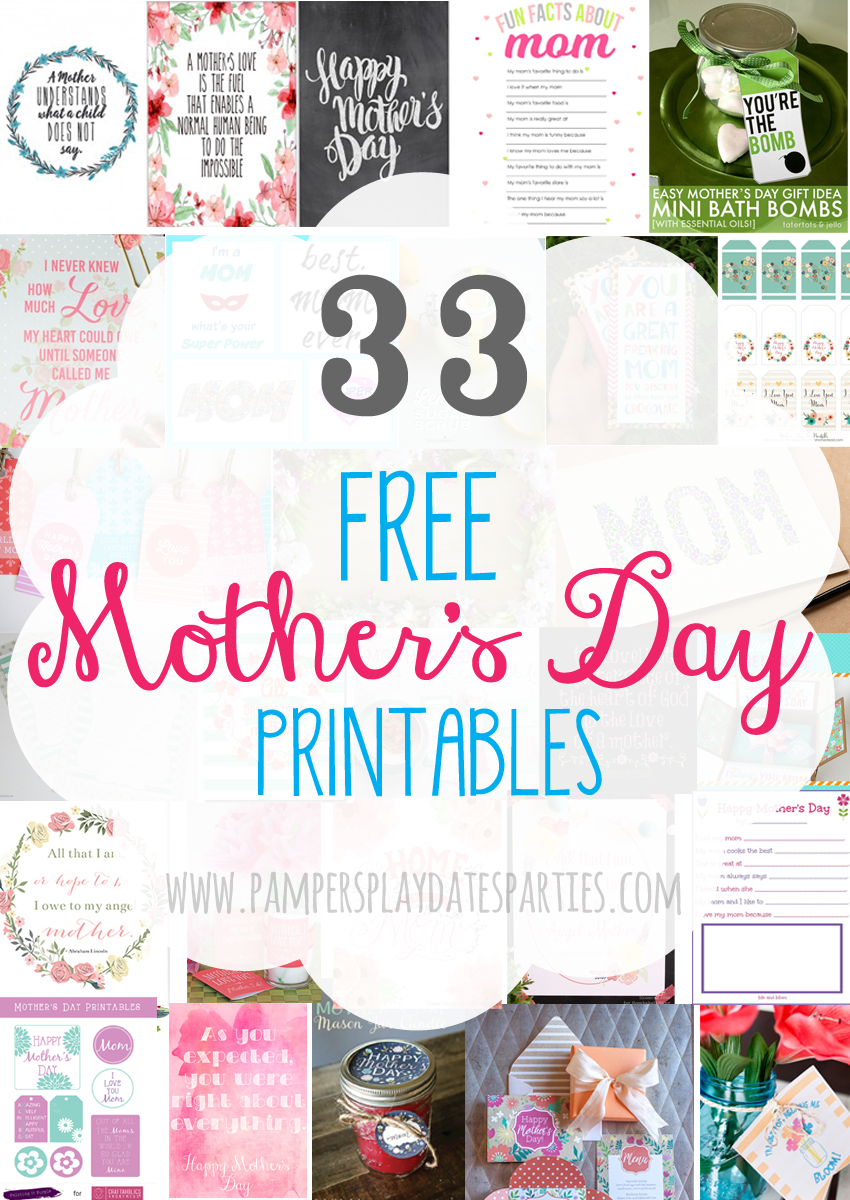 Honestly, I was worried last week that this would be a dud of a roundup; because it just felt like there weren't as many Mother's Day printables this year as there were in the past (feel free to check out my 2014, 2012 and 2012 roundups too!)  But as usual, last minute designs came in just in time, and there are over 30 options for my fellow procrastinators!
Do you have Mother's Day plans?
What would you say to your Mother if she were with you right now?
Subscribe via
Bloglovin, Facebook and Twitter
to get more updates!