This spring has definitely been interesting.  We had a gorgeous spell of temperatures in the 70s, which led me to spending lots of time outside.  Then we recently had a very hot spell, which started to spark some serious pregnancy cravings. Sadly most of my cravings were not pregnancy approved.  All I wanted as a good margarita or mimosa.  Cold, sweet and tart.  (or just a glass of champagne; because how can you turn that down?)
But how do you make a virgin margarita?  I've never found a real margarita mocktail recipe because good margaritas are mostly a combination of liquors and some sour mix.  I even tried to ask servers at restaurants if there was any way to make a margarita mocktail. You should have seen all the crazy looks I was getting. Then one day I was making the weekly grocery store run and saw this: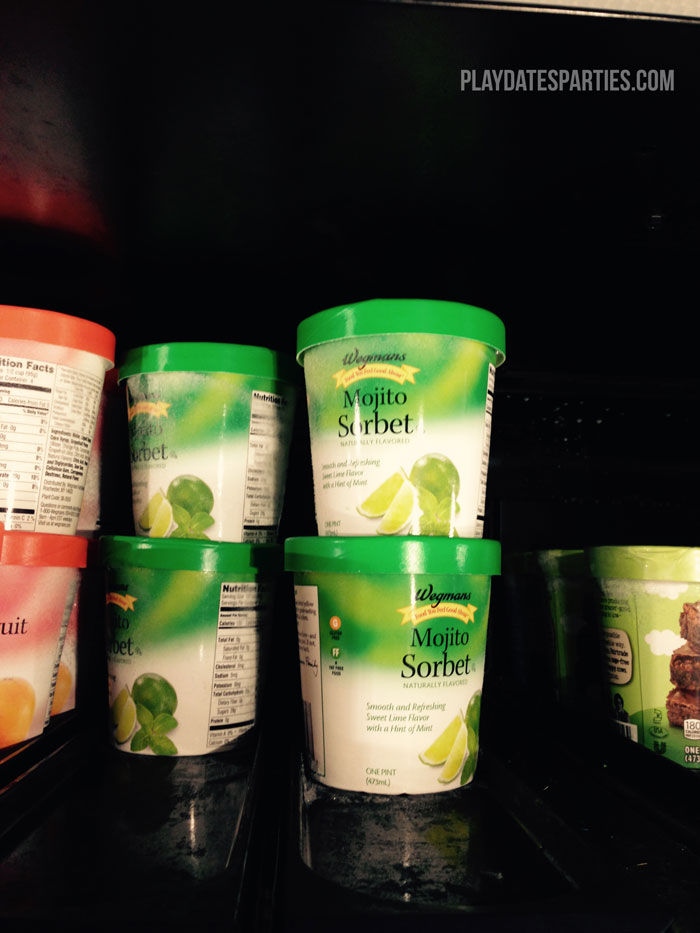 That's right, mojito sorbet. And though mojitos weren't necessarily what I was craving, that sorbet gave me an idea.  I quickly went back to gather some more ingredients and started experimenting as soon as I got home.  It turns out I hit on something good…really good.  This is the kind of drink you'll want on a really hot summer day, sitting by the pool or just watching the kids play in the back yard.  Even the husband loves it (especially once he adds some silver rum)  As a joke we called it the "mojitarita", and the name stuck.
The Mojitarita (A Mojito/Margarita Mocktail)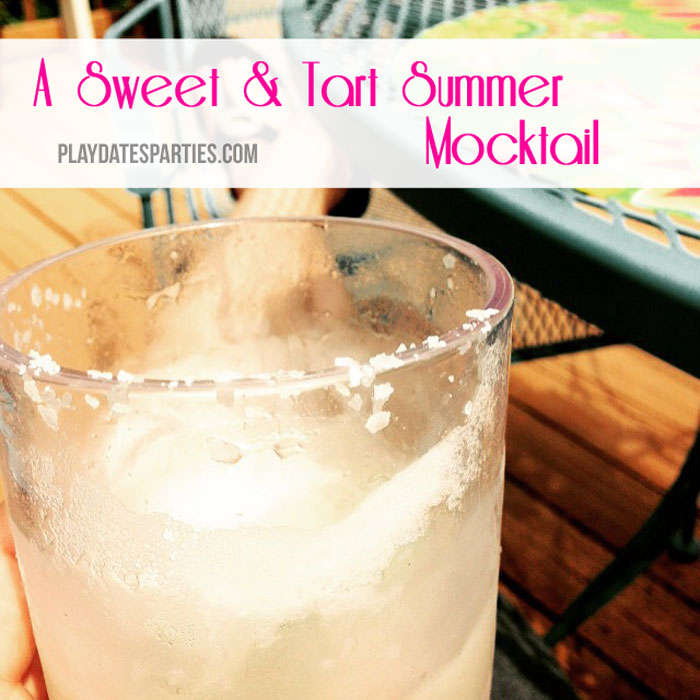 Ingredients:
– Mojito Sorbet (if you can't find it locally, try this from allrecipes)
– Fresh limes, cut into wedges
– Ginger Ale
– Fresh mint leaves
– Kosher salt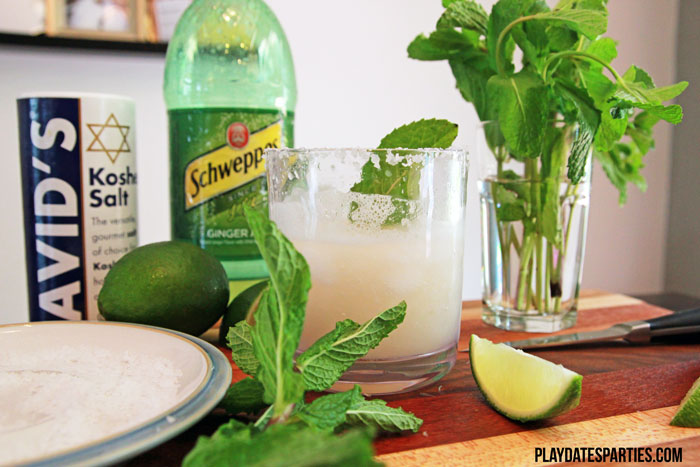 Directions:
1. Pour kosher salt into a shallow dish. Rub the rim of a glass with a lime wedge and dip the rim into the salt.
2. Muddle one or two fresh mint leaves in the bottom of the glass.  Place a couple small scoops of mojito sorbet on top of mint leaves and pour ginger ale on top until the sorbet is just covered.
3.  Mix together sorbet and ginger ale to make a slushy mixture.  Squeeze lime juice on top of mixture to taste (I added the juice of about half a lime to help balance all the sweetness)
We've made a few of these over the last couple of weekends, and I often play around with the proportions, but the fresh lime juice and a little bit of mint really take it over the top.  Yum!
What's your favorite summer cocktail?
What's the weirdest pregnancy craving you've experienced?
Subscribe via Bloglovin, Facebook, and Twitter to get more updates!