Best Party Ever! That's what everyone will say when you make these Rapunzel birthday party ideas for your little princess' next big day.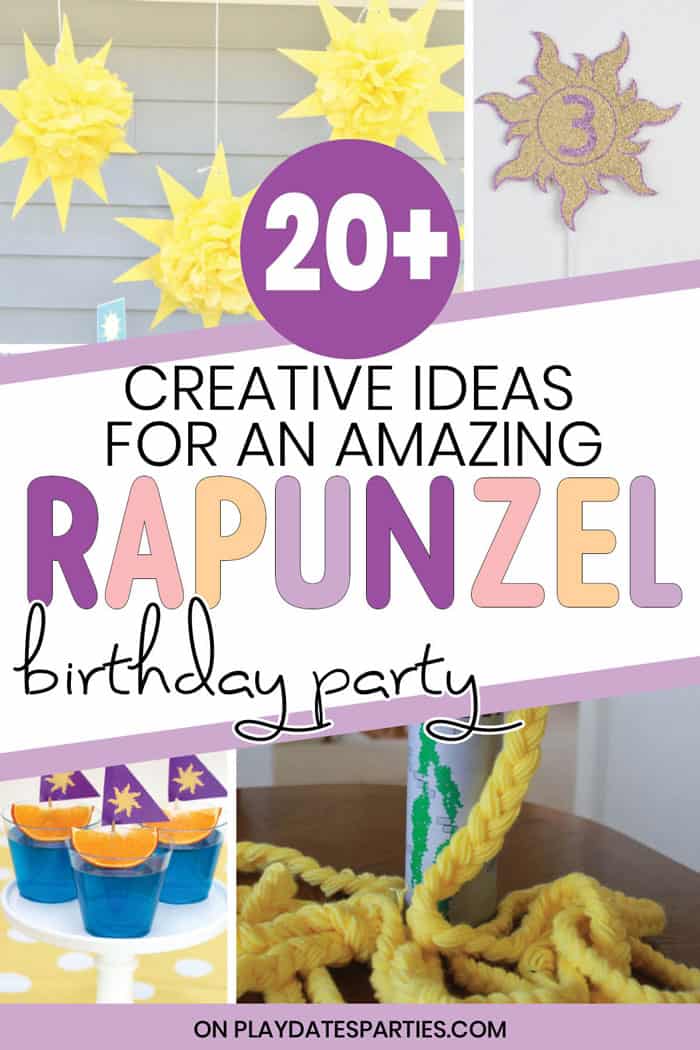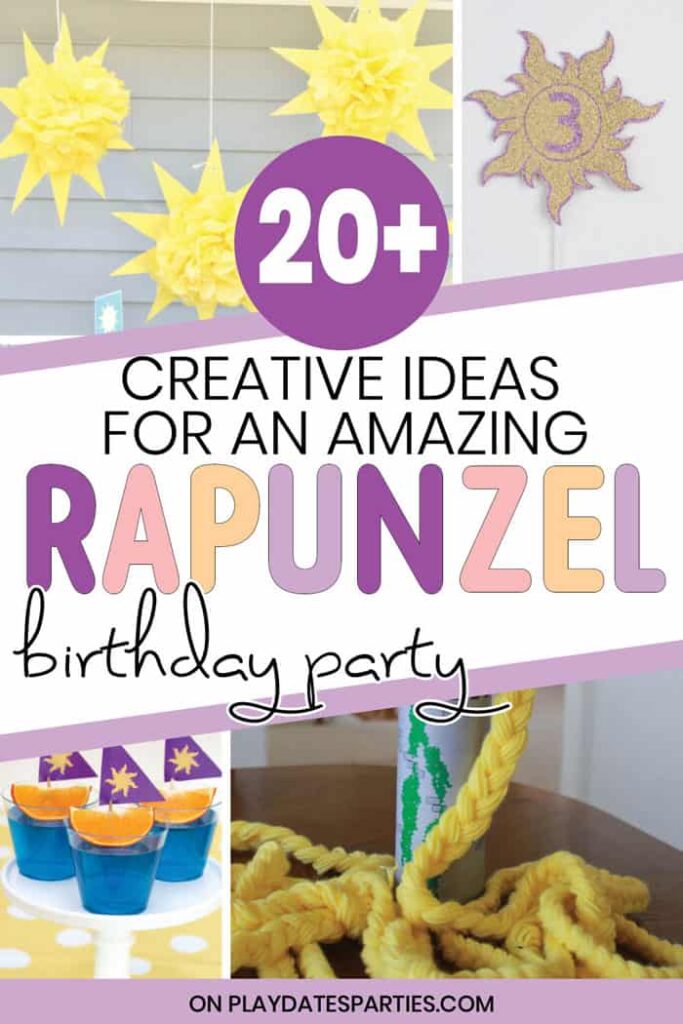 Do you have a little princess in your house with long, flowing golden hair? Or maybe you just have a little princess that likes to pretend she has long, flowing golden hair filled with purple flowers.
Either way, she's going to love these Rapunzel birthday party ideas.
Here's what's ahead for you:
11 Tangled-inspired party food ideas,
10 easy ways to DIY your Rapunzel party decorations, and
4 super-cute, non-candy, party favors
Confession: I kind of wish my daughters were more into princesses party ideas when they were little; because it would have been so much fun to pull this party theme together.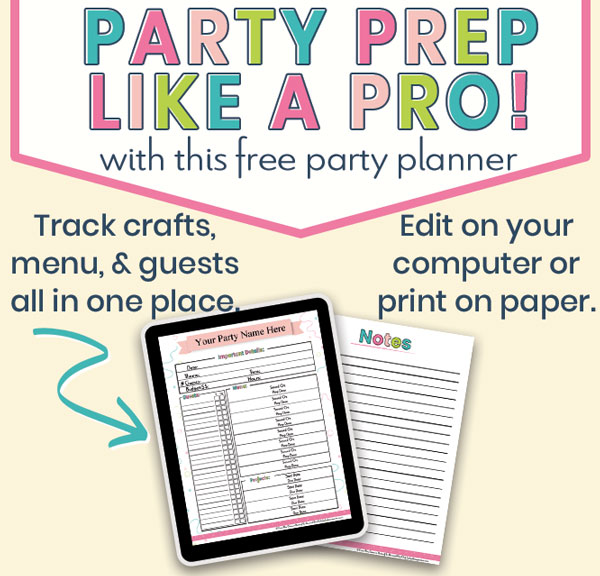 Make Life Easier
Start planning your parties like a pro with these FREE party planner sheets. Click the button below to get your planner sheets delivered straight to your inbox.
More Party Themes She'll Love
Creative Rapunzel Birthday Party Ideas for an Amazing Party
With these 20+ Rapunzel party ideas, you won't have to worry about getting tangled up in the party planning details!
---