Both festive and flavorful, this pine cone cheese ball is the perfect make ahead recipe for easy entertaining at holiday parties.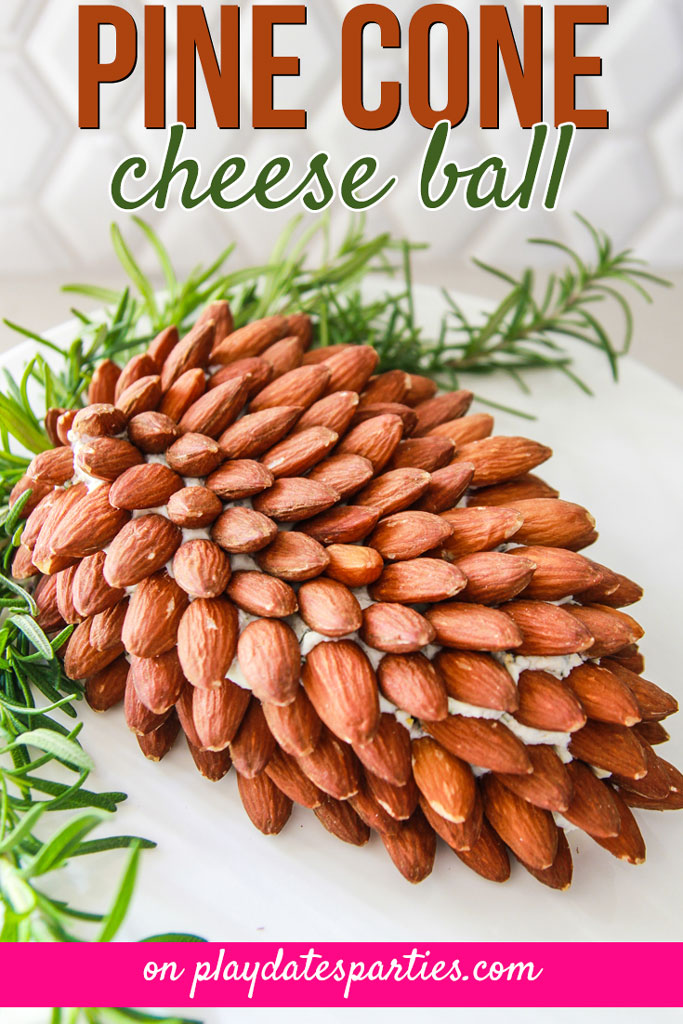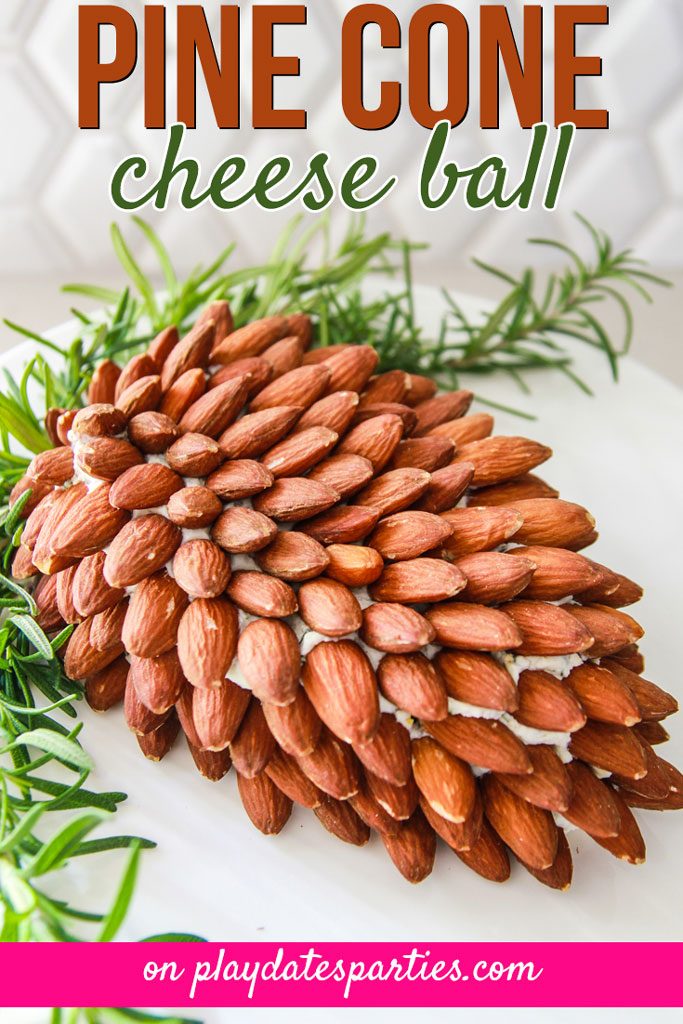 "Grandma and Grandpa really like cheese and crackers."
Kids say the craziest things, don't they?
It was during one of our visits to my in-laws house that our oldest daughter decided that our regular cheese tray appetizer must be her grandparents' favorite food.
To be fair, she wasn't complaining. Like most of us, she enjoys a good cheese and crackers platter.
But it got me thinking about how easy it is to serve the same foods over and over again to our guests. And while I have no objection to making tried-and-true favorites, sometimes it's good to change things up a little.
And for the last few years, I've been having a lot of fun experimenting with different kinds of cheese ball recipes to replace the standard cheese platter.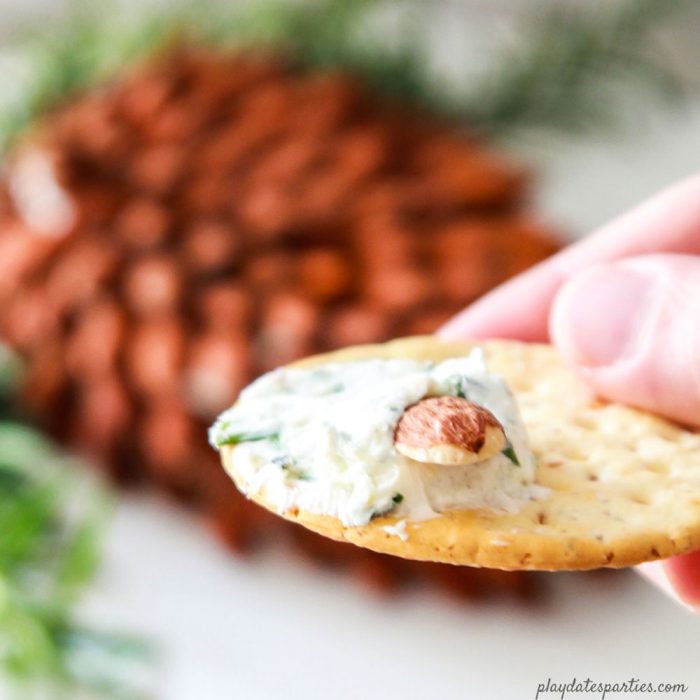 I get it, though. Cheese balls are kind of corny.
But hear me out. They are different enough to be fun and exciting. Yet cheese balls are also familiar enough that most guests will enjoy them.
The first time we made this pinecone cheeseball was for our youngest's baptism reception, And it was an instant hit.
The guests devoured it quickly and nearly everyone asked what was in it.
That was the moment that cheese balls became one of my favorite make-ahead party appetizers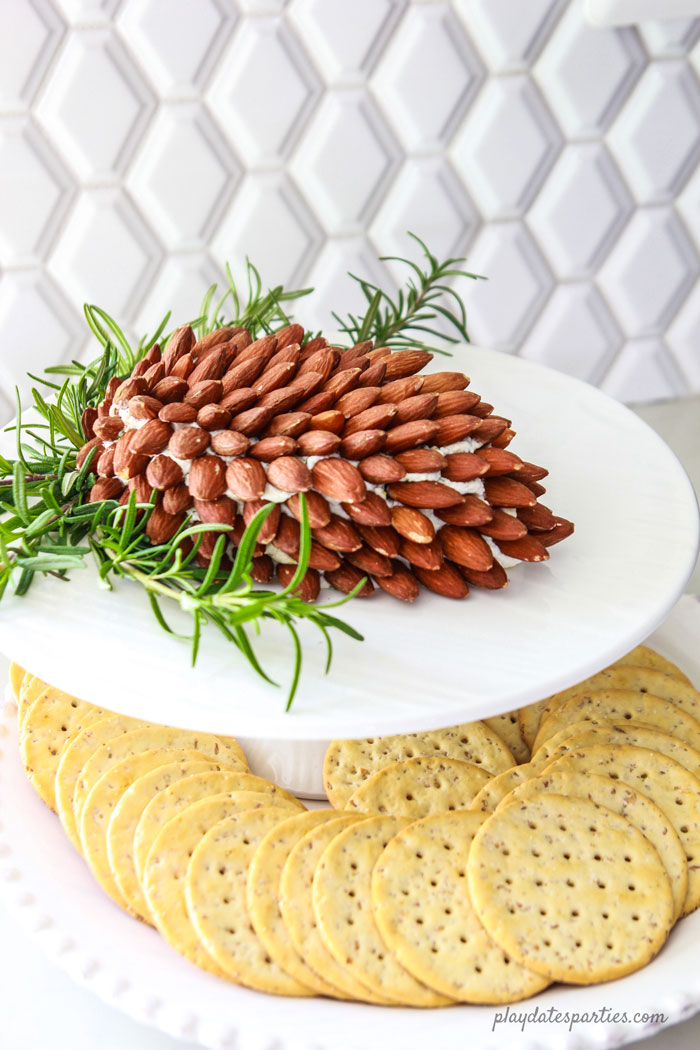 Make Your Pine Cone Cheese Ball Look Stunning
After putting so much effort into your cheese ball, you'll want it to look it's best, right? Here are a few tips to make sure it's the star of the appetizers:
Use parchment paper or wax paper under your cheese ball as it chills. These will both peel back from the firm cheese ball nicely so it can be put on the serving platter.
Take your time adding the almonds, and make sure they are close togeteher. If they're too far apart, they will look haphazard.
Make it stand out by putting it on a 6-inch cake stand. That way no one can ignore your cheese ball.
If you want to put a cake stand on top of a plate for the crackers like the picture above, use a little Blu-Tac to keep the stand from sliding around
If you really want to make it shine, try painting some gold luster dust onto the almonds after the cheese ball has set. It won't change the flavor and will add a bit of holiday sparkle.
Pine Cone Cheese Ball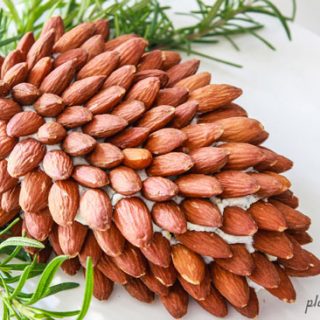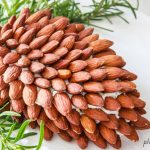 Pine Cone Cheese Ball
Both festive and flavorful, this pine cone cheese ball is the perfect make ahead recipe for easy entertaining at holiday parties.
Ingredients
4

ounces

goat cheese

room temperature

4

ounces

cream cheese

room temperature

4

Tbsp

minced herb blend

Italian flat-leaf parsley, rosemary, and thyme shown

juice and zest of 1/4 of  small lemon

1/8

tsp

sea salt

pepper to taste

90 - 100

Whole dry roasted

unsalted almonds
Instructions
Add the chopped herbs, lemon zest, salt, and pepper. Continue mixing until well combined.

Spoon the mixture onto the prepared plate and form into an egg shape.

Arrange the almonds in rows on the cheese ball, at an angle with the pointed ends sticking out.

Refrigerate overnight or for at least 2 hours. When the cheese ball is firm, gently peel the wax paper from the bottom of the cheese ball while placing onto your serving platter.

Let the cheese ball warm up slightly - for about 30 minutes- before serving. Serve with crackers or crostini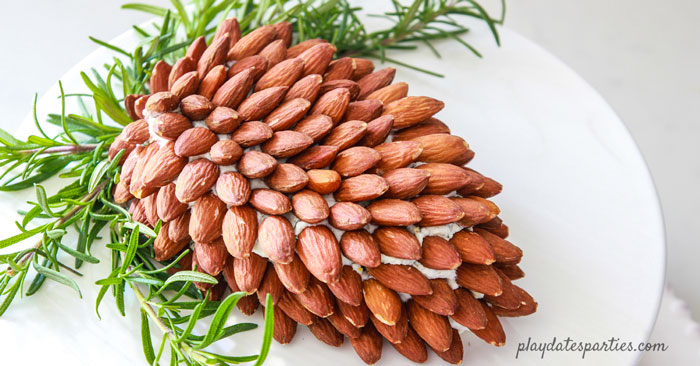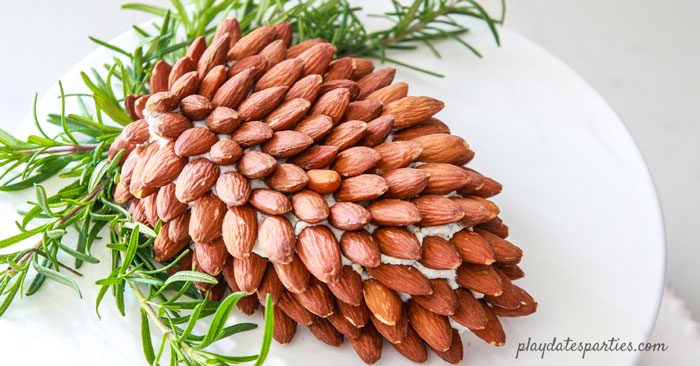 Now It's Your Turn
I guarantee that if my in-laws served this pine cone cheese ball instead of their normal cheese and crackers, our oldest would be first in line for a bite.
This holiday season, try your hand at making a pinecone cheese ball instead of a cheese platter. Your guests will love the presentation, and you'll love that it can be made so easily in advance!
Do you serve cheese balls at parties?
How do you break out of an appetizer rut?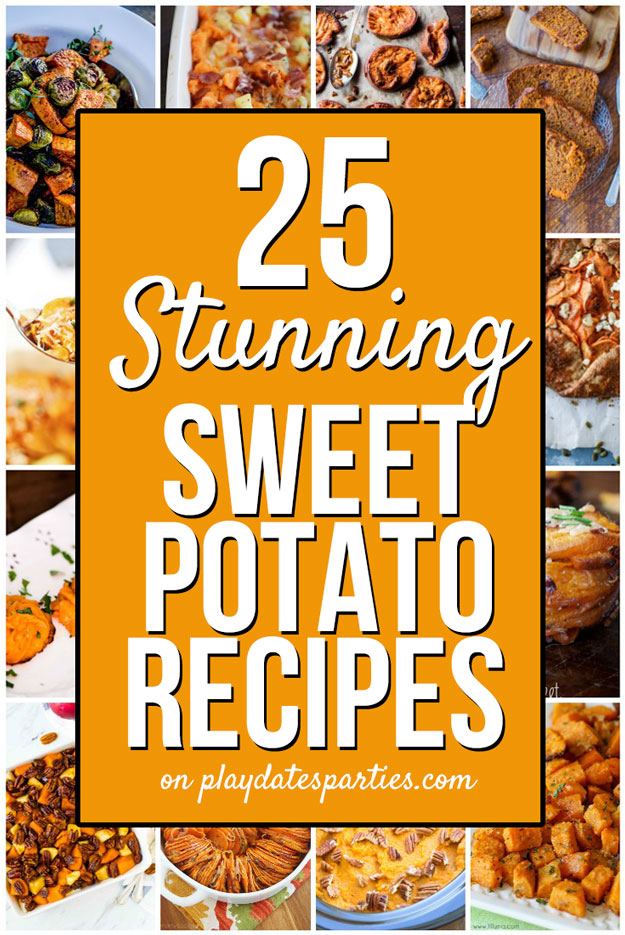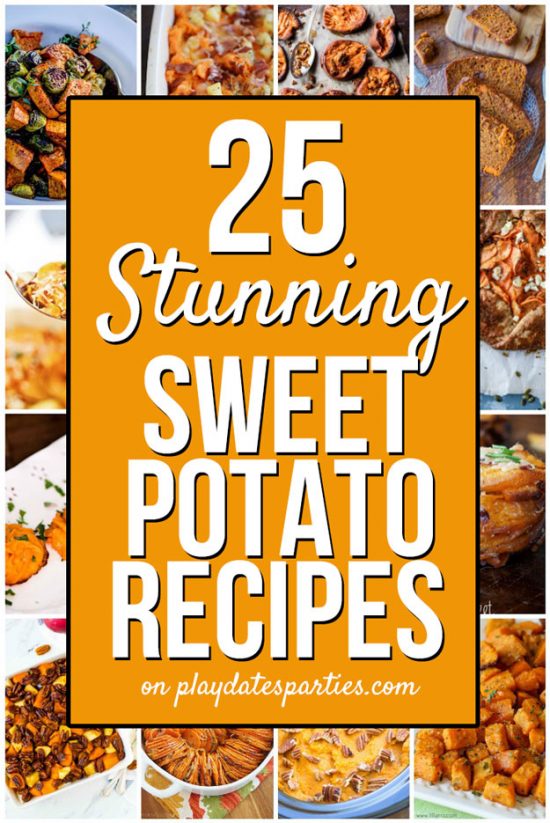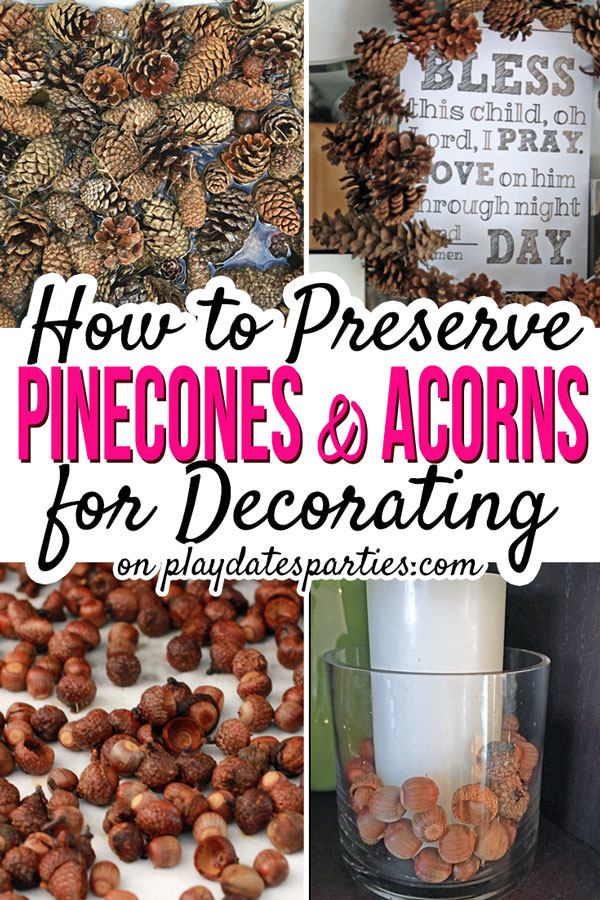 Note: This is an update to a post that was originally published in September 2016.
Don't forget to subscribe via
Bloglovin, Facebook, and Twitter,
to get more updates!
SaveSave