I've officially hit the halfway mark for my "Year of Parties"! It's been a bumpy road, but I think my design style has really started to come through. But that's a post for another day. Let's get back to re-hashing some of the not-so great moments from the Mother's Day Brunch:
1. Printables – I have a love-hate relationship with printables. Sometimes I think they're tired, but at the same time, they can be one of the most affordable ways to punch up a party. As I mentioned yesterday, I (sort of) attempted to create my own printables collection with this party. In truth, the two-week timeframe between parties convinced me to make use of a digital scrapbook collection: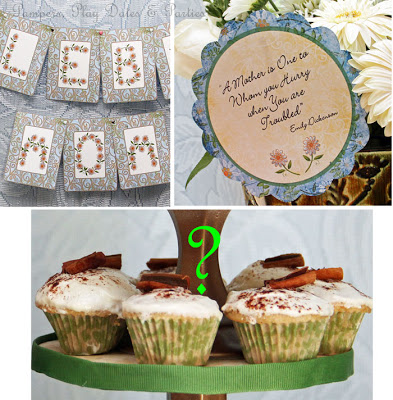 – The Banner: Most of my time and effort was in making this banner. The result? Puny and too busy. I was kicking myself for not printing it out larger. I know better than that. I loved the concept of creating those letters out of the daisy image, but it was very difficult, and was a bit hard to read.
– Cupcake Wrappers: I'm sure you're asking 'What cupcake wrappers?' Yeeaaahhhh. Those didn't turn out so well. So they got scrapped.
– The party circles: I created the party circles shown above; only to realize after the fact that they looked very similar to an element already in the scrapbook collection…but not as good. At least now I know how to create a scallop circle in Photoshop Elements, right?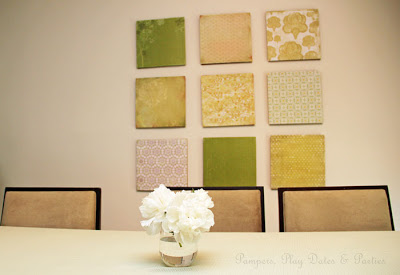 2. Going beyond the Buffet – I did actually decorate beyond the buffet table. But it was incredibly boring and not worth including in the post. In the future, even if a table doesn't include place settings, I'd like to put together more centerpiece decorations.
3. …And of course, Time Management (or lack thereof) – I have an idea on how to improve this, but it will require a LOT of work in advance. For now I'm still guessing at how long recipes and crafts will take me. And those guesses are usually way short.