Dad's going to love these free printable Father's Day gift tags on his gift this year. They're the perfect easy finishing touch for homemade gifts or even a 6-pack of beer.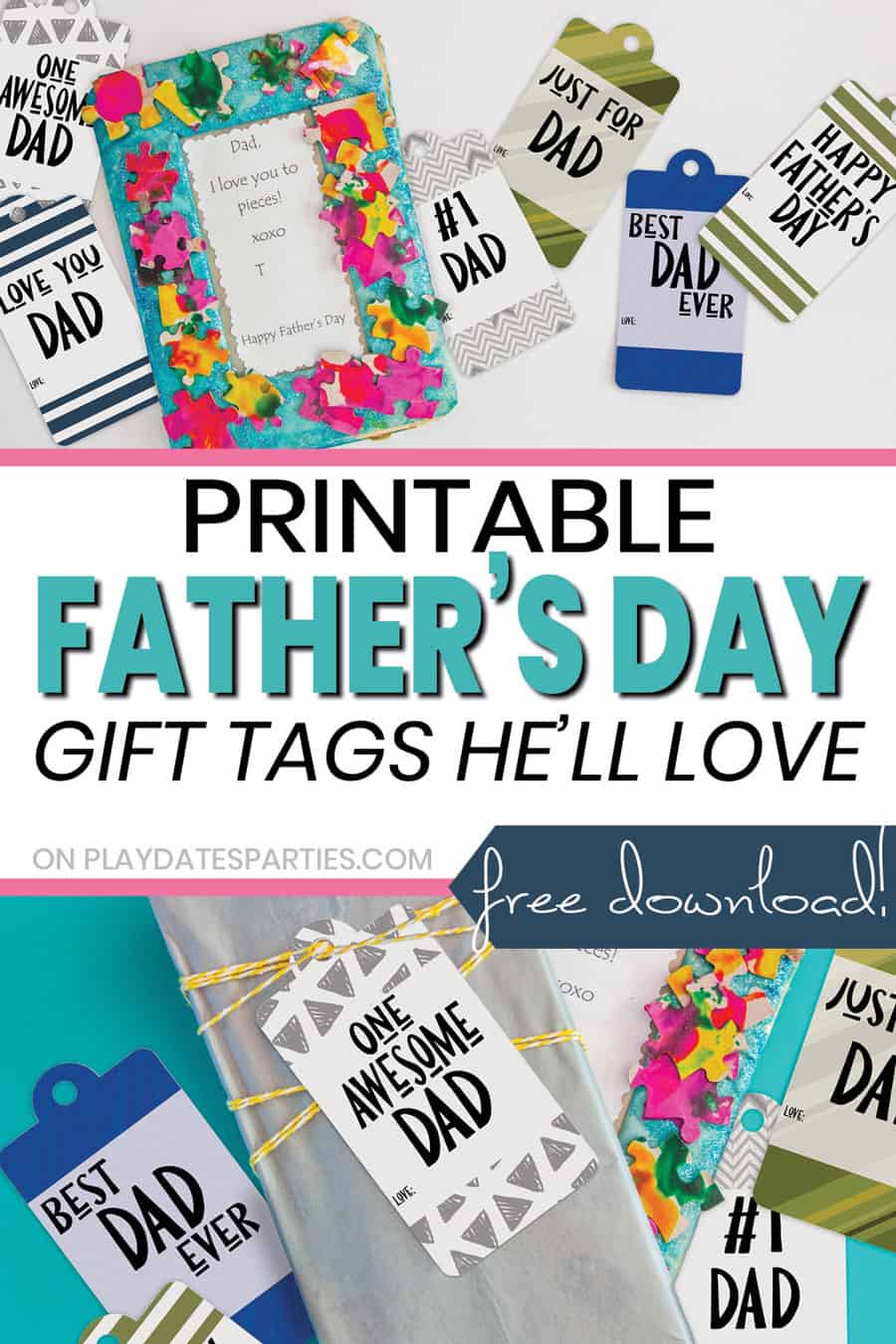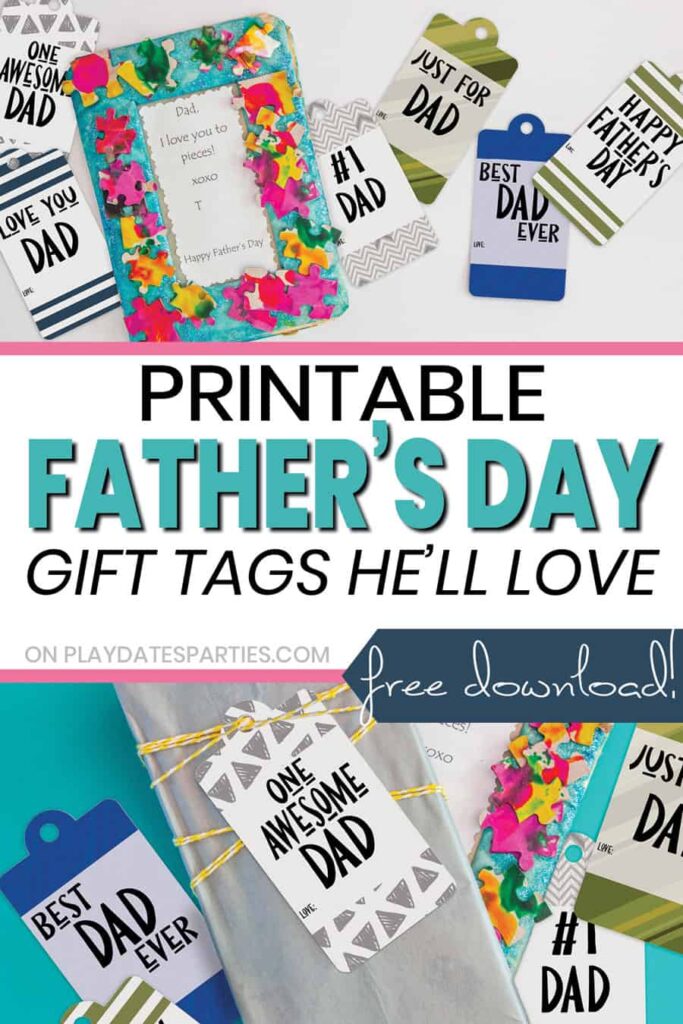 Confession: One year the husband and I gave my FIL a Thank You card for Father's Day.
Lamest Father's Day gift ever.
We weren't trying to be lame. We just made the mistake of thinking that stores would still have Father's Day cards for stragglers like us on the big day itself. As it turns out, holiday cards are pulled off the shelf before the 6-pack is even gone.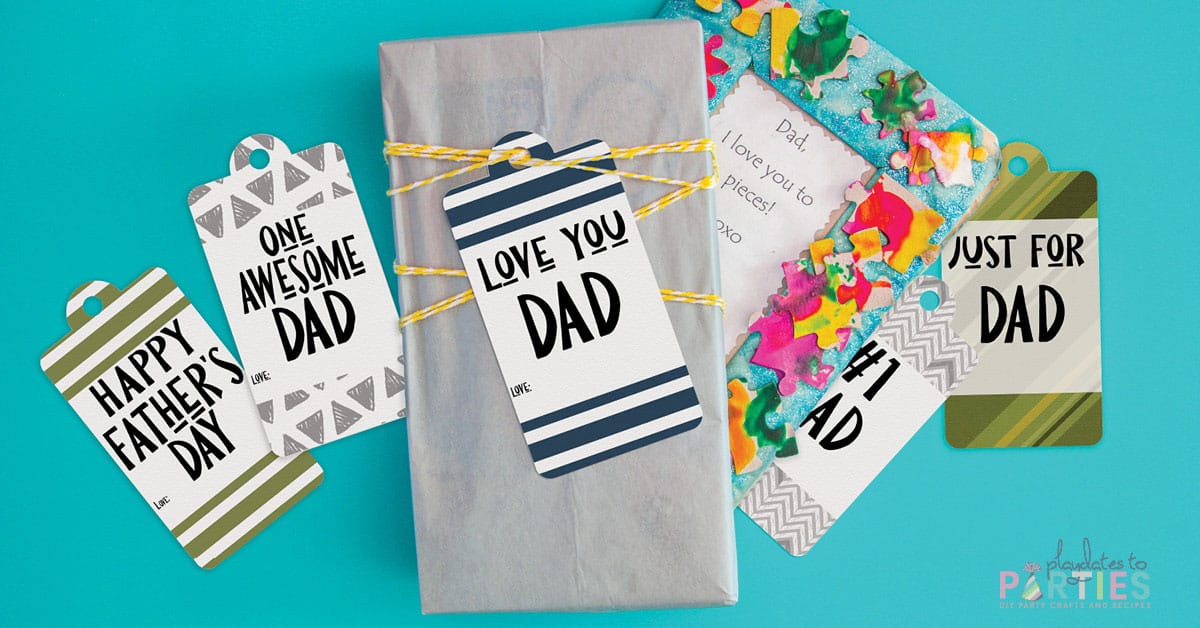 Printable Father's Day Gift Tags
Well, I never wanted to be in that position again, so I created some awesome Father's Day gift tags that can be used for just about any gift. And, you know, there's no point keeping all that fun to myself.
Nope. Instead, I'm sharing them with you for free!
There are a total of six different patterns on these tags, each with six different messages. That's a total of 36 different printable Father's Day gift tags.
ONE of these is bound to be perfect for his awesome gift.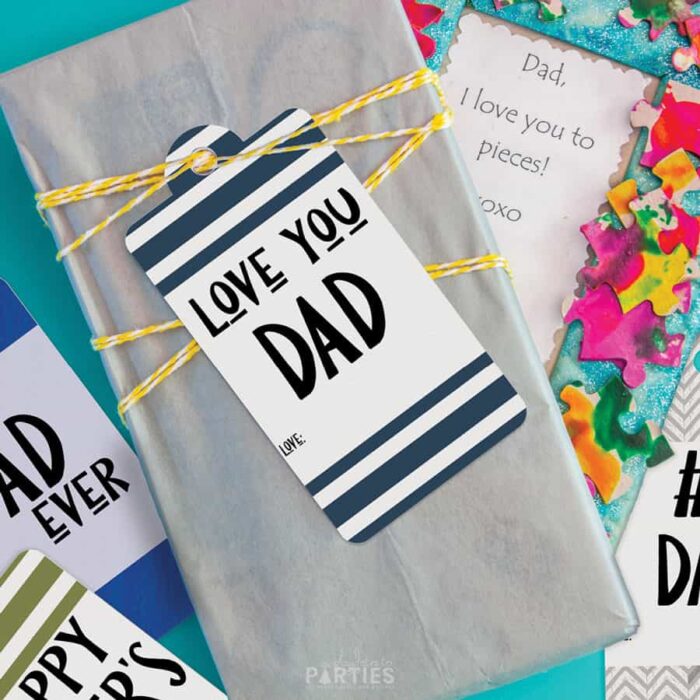 New Design!
The tags were originally designed a few years ago, and were due for an update and were a bit on the big size.
Not only that, but the original design was too big to cut with my Cricut…and I want to cut everything with my Cricut.
So, I did what any cutting machine-obsessed person would do. I made brand new designs that all fit within…
Cricut Print and Cut Sizing!
Hooray!
Now, you should probably know that the new size is still awesome at about 4 inches tall and 2 inches wide. And the new design also has a spot for you to write your name right on the front.
🤦‍♀️ Can't believe I forgot a signature line on the original design.
But, best of all, you're going to get beautiful cuts using Cricut Print and Cut.
What You'll Need:
Heavy duty white card stock
Handheld single hole punch (if you're not using a Cricut)
Ribbon or baker's twine
Sharp scissors or Cricut cutting machine
Printer: I've printed these on Canon and HP printers, and they look fantastic on both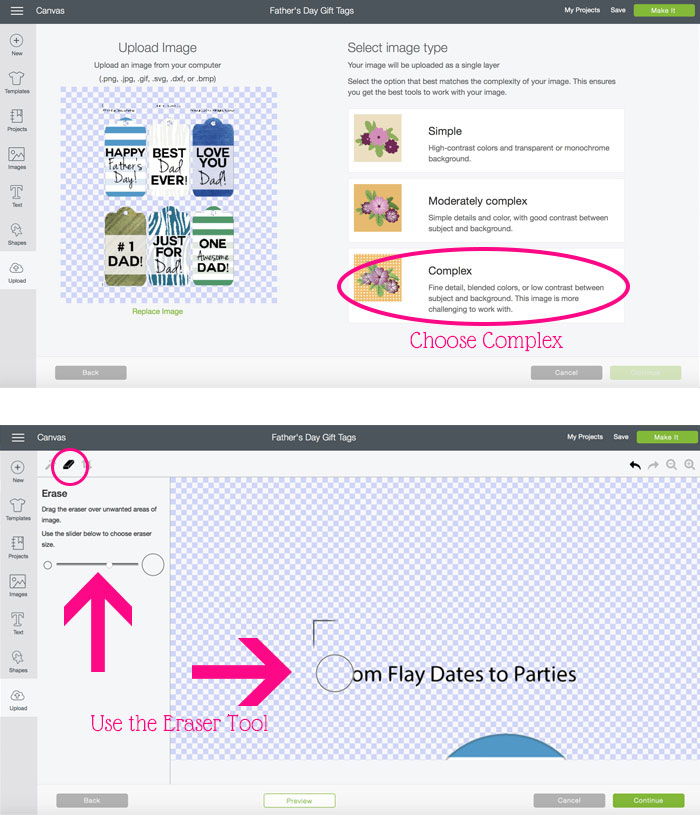 (This photo is of the old gift tags, but the process is still the same 😊)
Here's What You Do:
Head over to pdf2png.com and follow the instructions for converting PDF documents to PNG documents.
Save the PNG file to your computer. Then open Cricut Design Space.
Upload the PNG files to Cricut Design Space.
When prompted, choose "Complex"
Choose the eraser tool and erase all the copyright information on the document.
Do not erase the corner marks. You must keep at least two marks opposite each other on the diagonal (catty corner) to keep the sizing right.*
Continue through and save the document as a Print and Cut file.
When the file imports into your project, it will be way too big. Simply resize the short side to 6.75 inches and it should fit the sizing perfectly.
Once that's done, just follow the standard Print and Cut instructions and you'll be ready to go.
Notes:
I can't guarantee that the file will fit within the Cricut print and cut dimensions if the corners are erased. If you erase all the corners by accident, try uploading the file again.
If you'd rather watch a video of the process, you can see how I do it over here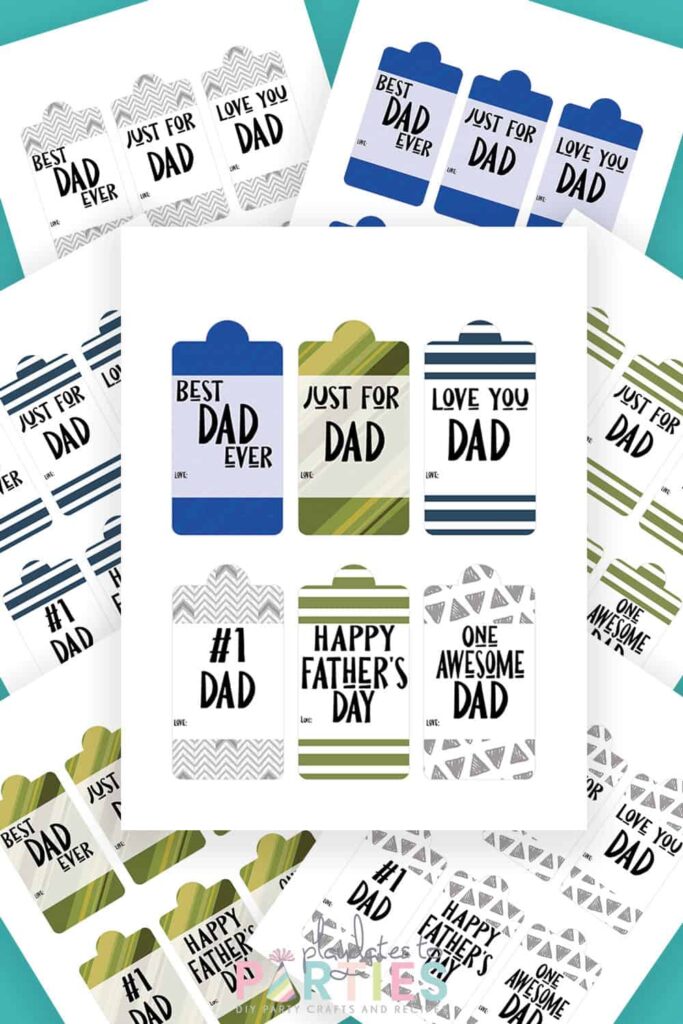 More Fun Father's Day Ideas:
Here's How to Get the Father's Day Gift Tags:
It's easy! These files are an exclusive offer for my newsletter insiders. Just fill out the form below and all the info will be sent right in your inbox.
And if you don't want to subscribe, you can grab the whole set for a small price here in my shop. (Options are awesome, aren't they?)
What gifts are you planning for this Father's Day?
Which design is your favorite?
---