Now that Halloween is over, I feel as though it is officially time to get started planning my Christmas party this December.  I wanted to start my year of parties with Christmas because it is my favorite holiday season.  It's the time of year that makes you feel like a kid again.  I love kids, and I love making kids happy, so it just seemed to feel right.
Now, this isn't the first kids Christmas party I've put together.  I helped my husband host two parties for his former chapter of the Knights of Columbus.  I think that those parties were probably considerably harder to plan and decorate.  I never really knew how many kids were likely to show up and had a HUGE room to decorate.  Here are some pictures from those parties: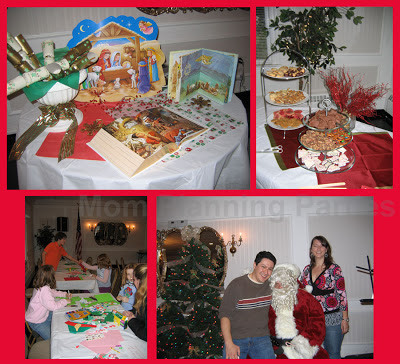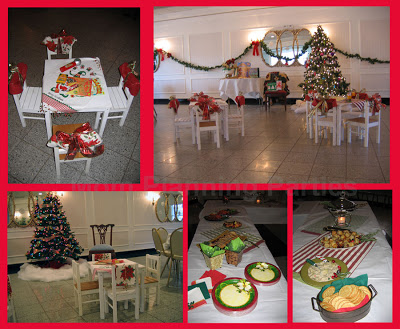 Thankfully, my house is a bit more broken up and we are only inviting the kids from T's daycare.  I'm kind of hoping that this party will become a bit of a tradition.  Even though it was a lot of work, it was always a lot of fun putting together those parties, and it would be so much fun to see T's little friends as they grow into the fun ages at Christmas time.