Find out how to make your own apple spice granola with almonds and coconut for a delicious and healthy treat the whole family will love.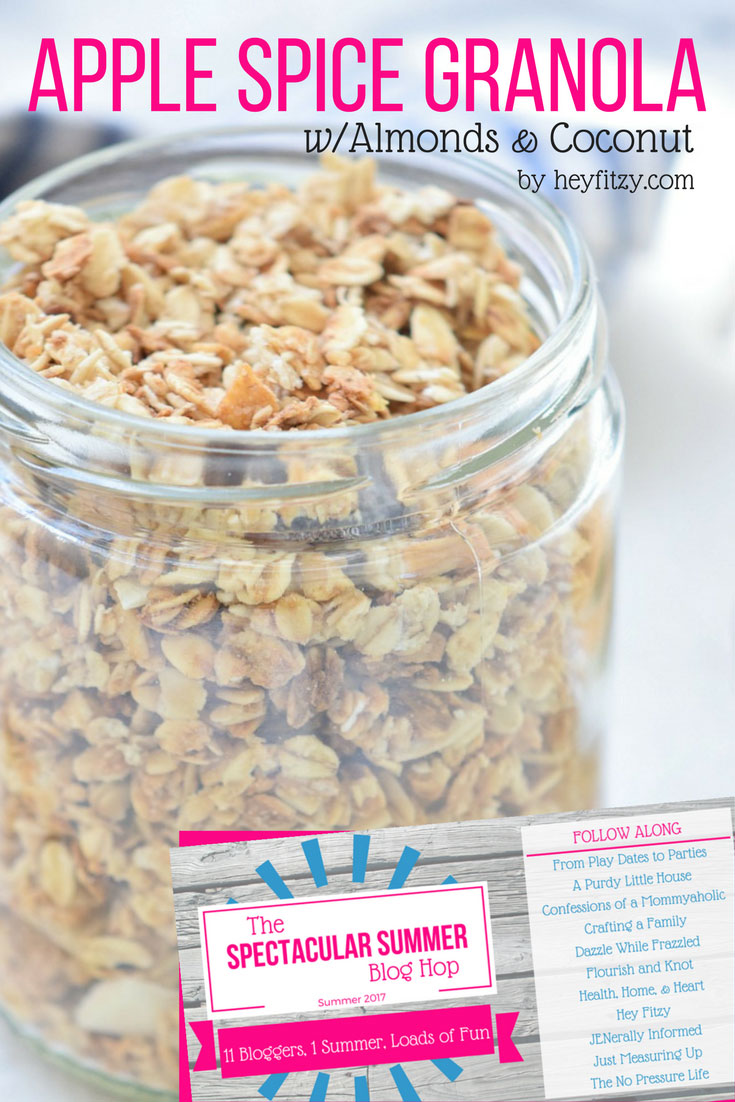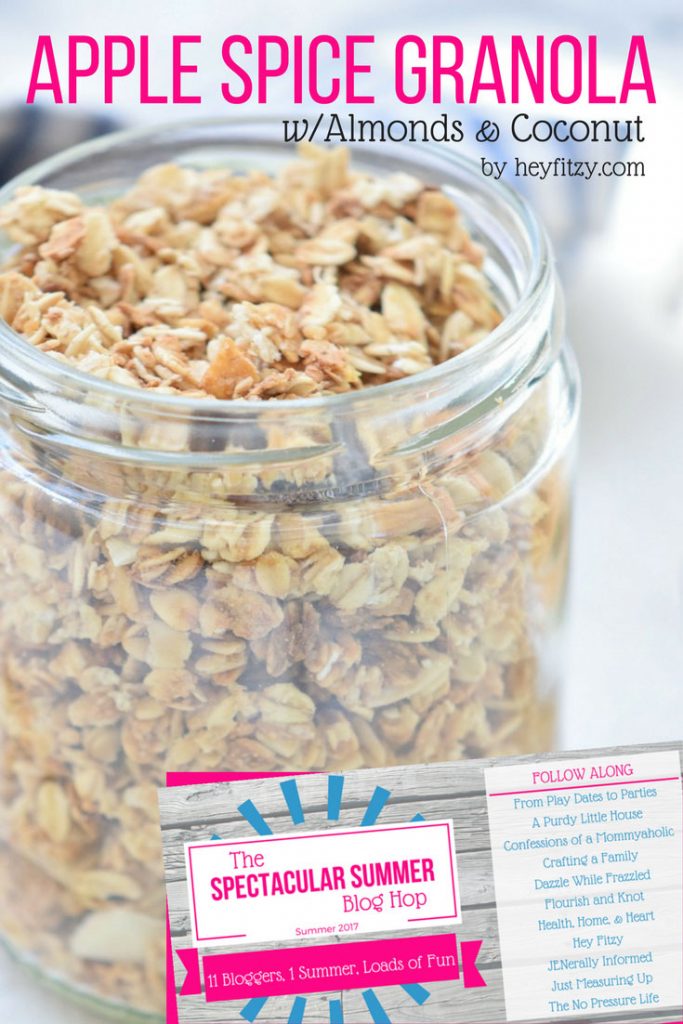 I know I've been guilty of it.
It looks so healthy sitting there on the grocery shelf, filled with oats and dried fruit. And then there are the delicious sounding buzzwords like vanilla and pumpkin spice. It's just so easy to grab a bag and move along.
Granola is a staple in our family. We love to put it on our yogurt at breakfast, munch as a quick afternoon snack, or even to turn into a delicious s'mores treat! But as healthy as packaged granola seems, there are plenty of unsavory ingredients hidden in that granola sitting on the grocer's shelf.
Today is the second day of the Spectacular Summer Blog Hop. My co-host, Tammy, from Hey Fitzy, is sharing why her family had to start making foods like granola from scratch. And she's also sharing a delicious recipe for all natural apple spice granola with almonds and coconut.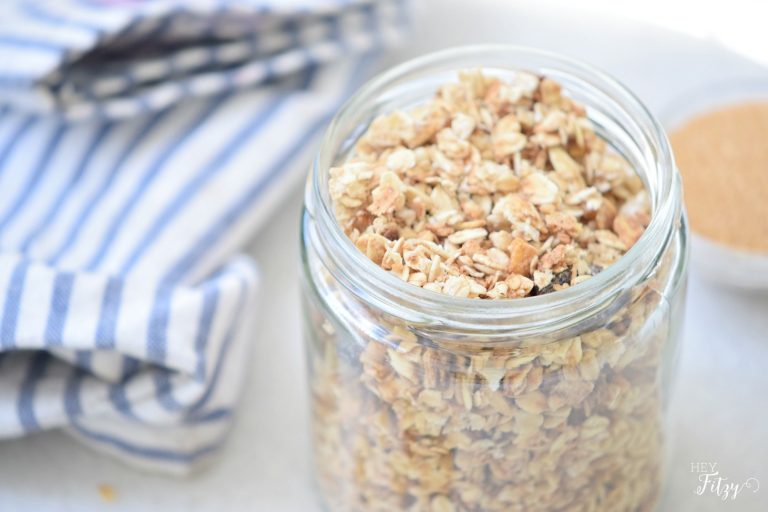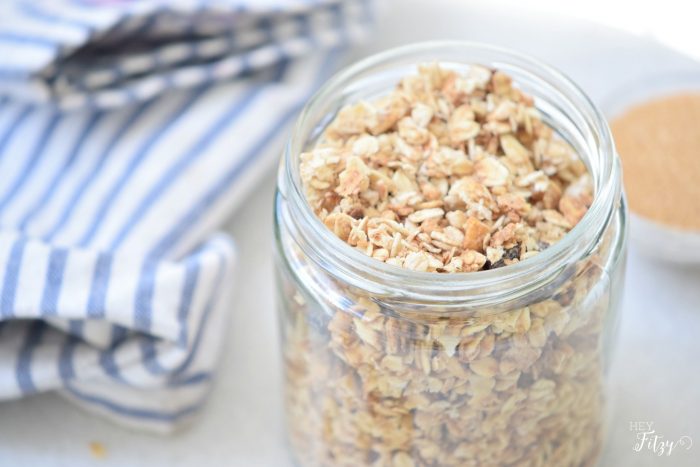 Make a big batch of this granola, and you won't be guilty of buying the store-bought stuff anymore!
Here's a little bit more about Tammy:
Why did you start blogging?
Our oldest son is in the military and stationed overseas. He suggested I start a blog so he could follow along with all our projects at home.  He also casually suggested that other people might like to follow our projects as well. I had no idea what I was getting myself into…but so glad I listened to him.
What is something you learned in the last week?
Living in small quarters with 5 people and 2 dogs isn't as bad as you imagine.
Tammy is sharing even more about herself at each of my Spectacular Summer co-host pages, too. So have fun hopping around to learn more about her:
And, of course, don't forget to get that delicious granola recipe over at Hey Fitzy!
Subscribe via
Bloglovin, Facebook, and Twitter
to get more updates!